WI HA JUN
Spearheading a generation of inspiring actors, Korea's rising star Wi Ha Jun is the new TAG Heuer ambassador. The Maison is thrilled to welcome this daring achiever, perfectly matching our commitment towards sheer elegance and avant-garde.
"Become special". The meaning of Wi Ha Jun's stage name echoes our passion for action and the thrill of progress. Driven towards excellence, Wi Ha Jun stands ready to take on any challenge in his own way.
A STAR ON THE RISE
CHASING ONE'S DREAM
Dreams are worth fighting for. One of Korea's most popular actor and model fulfilled his long-time goal by rising to international fame in 2021 for his inspiring role in the K-drama series Squid Game. An unstoppable achiever.
A FEARLESS PERFORMER
DARE TO OVERCOME
No challenge is ever too great for Wi Ha Jun. His best weapon against fatigue and stress? More practice. His solution to overcome his longstanding fear of water? Intense diving and swimming training. Born to surpass.
DISCOVER TAG HEUER CONNECTED CALIBRE E4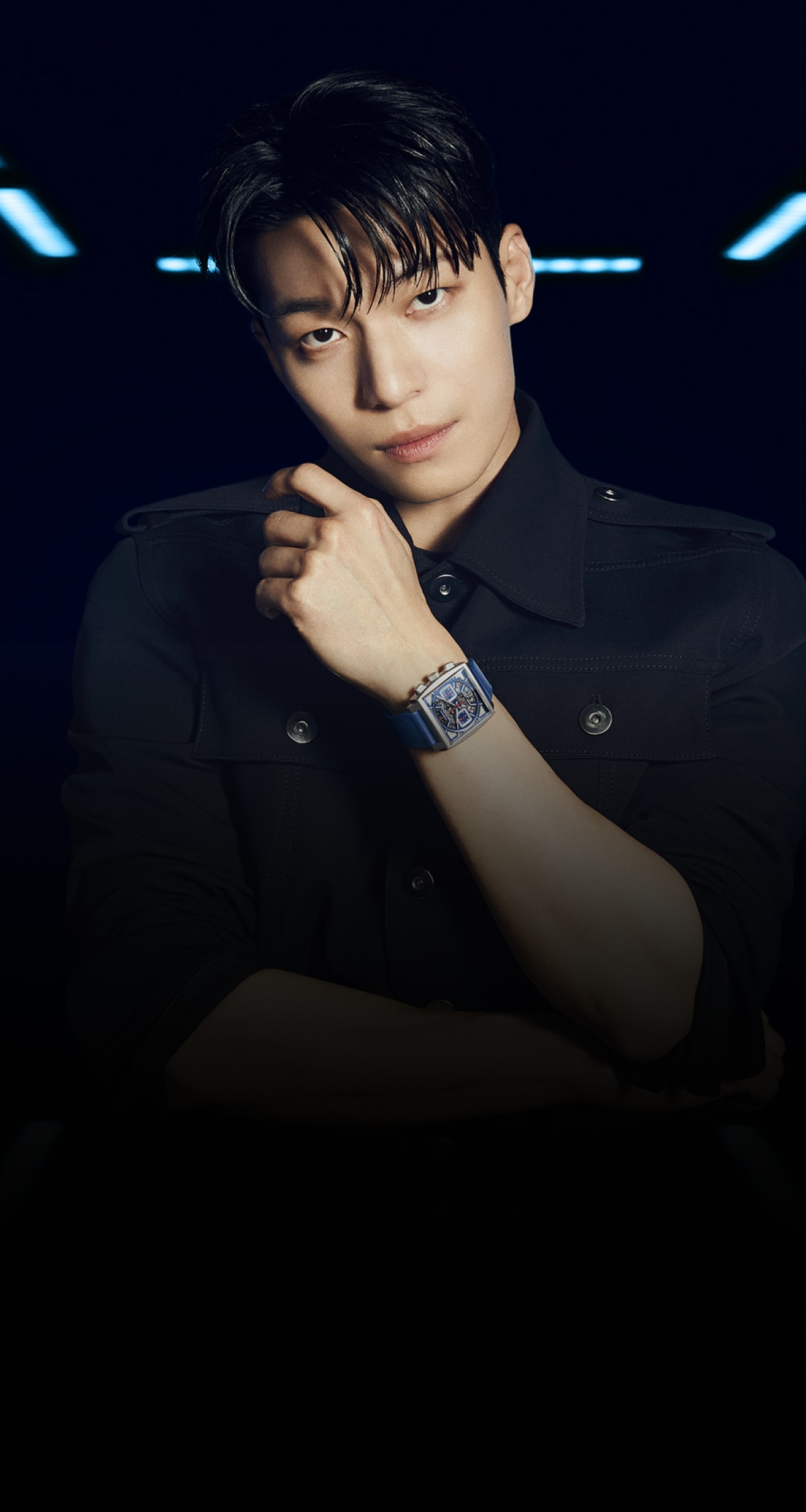 WI HA JUN
BUILT FOR THRILLS: THE NATURAL FIT FOR ACTOR WI HA JUN.
Harnessing the avant-garde spirit that defined the Monaco collection since its origins, the new ultra-lightweight TAG Heuer Monaco Skeleton is as comfortable as striking on the wrist. It's the modern and fearless ally of those who, like Wi Ha Jun, seek to go further.
DISCOVER THE WATCH
Wi Ha Jun's Watch selection
When TAG Heuer and Porsche open a new chapter in racing
Relive our partnership launch event and enter the strongest-ever partnership between an auto maker and a watch brand.
VIEW ALL AMBASSADORS
MORE STORIES ON OUR ONLINE MAGAZINE - THE EDGE
TIMEKEEPERS: KEEPING UP WITH WI, HA JUN, ACTOR
Join us for a conversational joyride with the young Korean actor who is making a big impression around the world.
READ MORE