THE TAG HEUER CARRERA
CELEBRATING AN ICON
TAG Heuer and the French publishing house La Martinière are proud to launch TAG Heuer Carrera: The Race Never Stops. This prestigious book delves into the history of the Swiss brand's celebrated timepiece: the TAG Heuer Carrera. Bound to captivate collectors and enthusiasts alike, this richly illustrated and insightful catalogue will take readers on a fascinating journey across the history of a design icon. Remarkable.
A TREASURY OF KNOWLEDGE GATHERED UNDER NICHOLAS BIEBUYCK'S EXPERT LEADERSHIP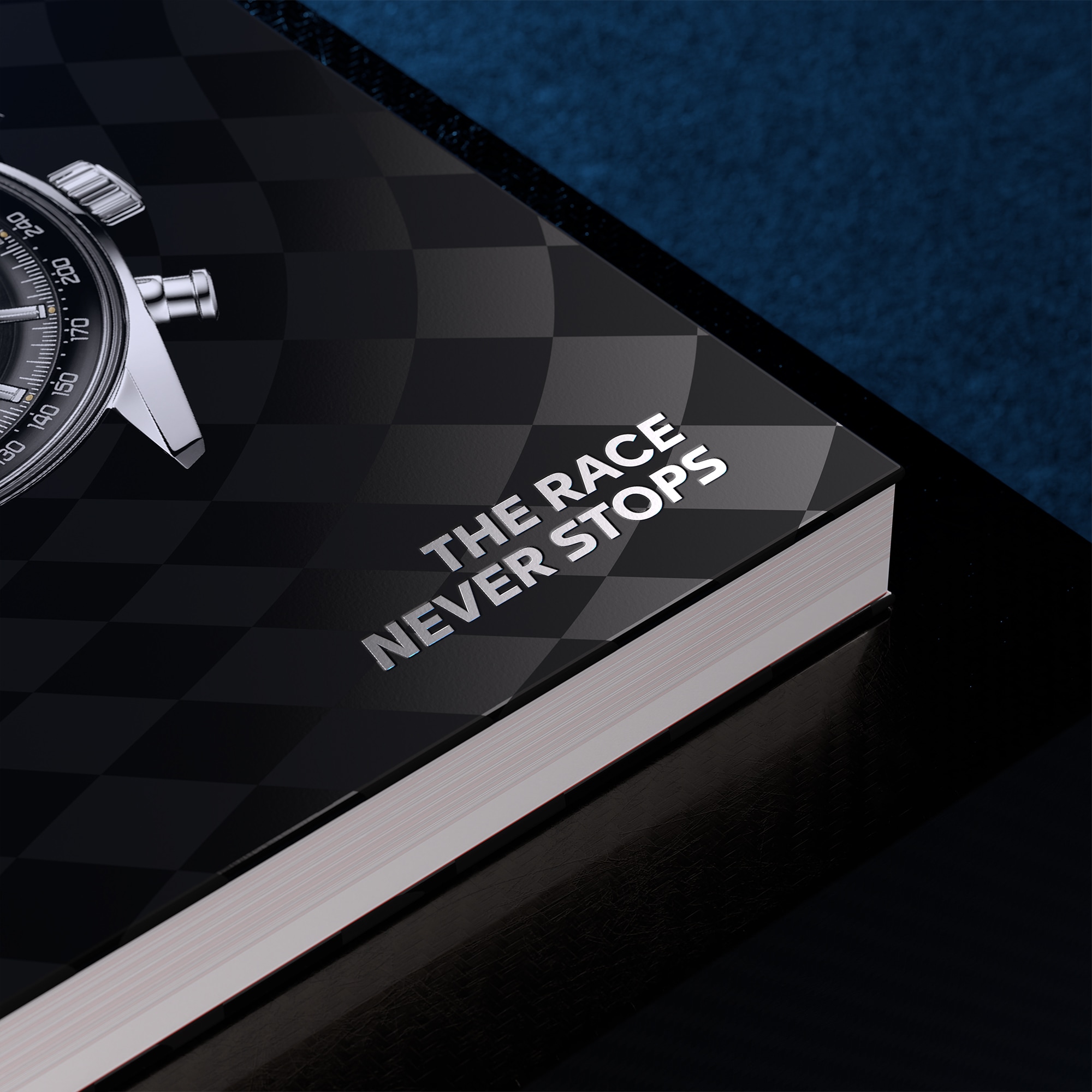 Led by Nicholas Biebuyck, Heritage Director at TAG Heuer, this collaborative publication involved the participation of high-end authors, watchmaking experts, and brand enthusiasts. Contributors include Simon de Burton, journalist and author; Jason Barlow, Top Gear's long-standing editor-at-large; Robin Swithinbank, author and journalist; Judikael Hirel, author, journalist and head of the watchmaking department at Le Figaro, as well as Jeff Stein, watch collector and founder of OnTheDash. The catalogue also features a conversation between Marc Newson, considered one of the most influential designers of his generation, and Nick Foulkes, an acclaimed author, historian, and journalist. A dream team for a majestic book.
A INDISPENSABLE REFERENCE
Encyclopedia of Carrera watches
This exceptional publication offers historical insights and includes an exclusive Carrera catalog, showcasing the most significant Carrera watches from 1963 to 2023. Including the Carrera catalog ensures that this book becomes an indispensable reference for collectors, enthusiasts, and anyone passionate about the world of luxury timepieces.