Unparalleled combination
Horology, elegance, and racing
The centerpiece of this collaboration is an outstandingly crafted 42mm watch in red and white – honouring Team Ikuzawa and its culture. The "Team Ikuzawa Choice of Racing Enthusiasts" and "SWISS MADE" insignia proudly grace the dial, showcasing the exclusivity and Swiss craftsmanship of this limited-edition Japanese racing masterpiece, powered by the in-house Heuer 02 movement.
SHOP THE WATCH
"The Choice of Racing Enthusiasts"
Team Ikuzawa, a name that is synonymous with motorsport and represents today a cultural force. This collaboration is embodied within a watch that brings together the unmatched expertise of TAG Heuer and the extraordinaire customizer George Bamford, as well as the bold and artistic vision of Mai Ikuzawa, who carries on the proud Ikuzawa legacy.
A LEGEND ON THE WRIST
PAYING TRIBUTE TO TETSU IKUZAWA'S LEGACY WITH THRILLING PANACHE
In an iconic blend of Japanese racing heritage and avant-garde culture, TAG Heuer, Team Ikuzawa, and Bamford Watch Department collaborate to create a timepiece that captures the essence of this exhilarating fusion. The legacy of Tetsu Ikuzawa, a racing driver with an illustrious career defined by pivotal victories through his life and later a famed team owner, forms the cornerstone of this collaboration.
PARTNER TO SHARE THEIR REVERENCE FOR MOTORSPORT
Completing the puzzle with finesse is George Bamford, a revered customizer and design connoisseur renowned for his impeccable skill in harmonizing aesthetics and functionality. Together, these visionary forces unite, fusing TAG Heuer's unparalleled expertise, George Bamford's boundless creativity, and Mai Ikuzawa's artistic vision.
SHOP THE WATCH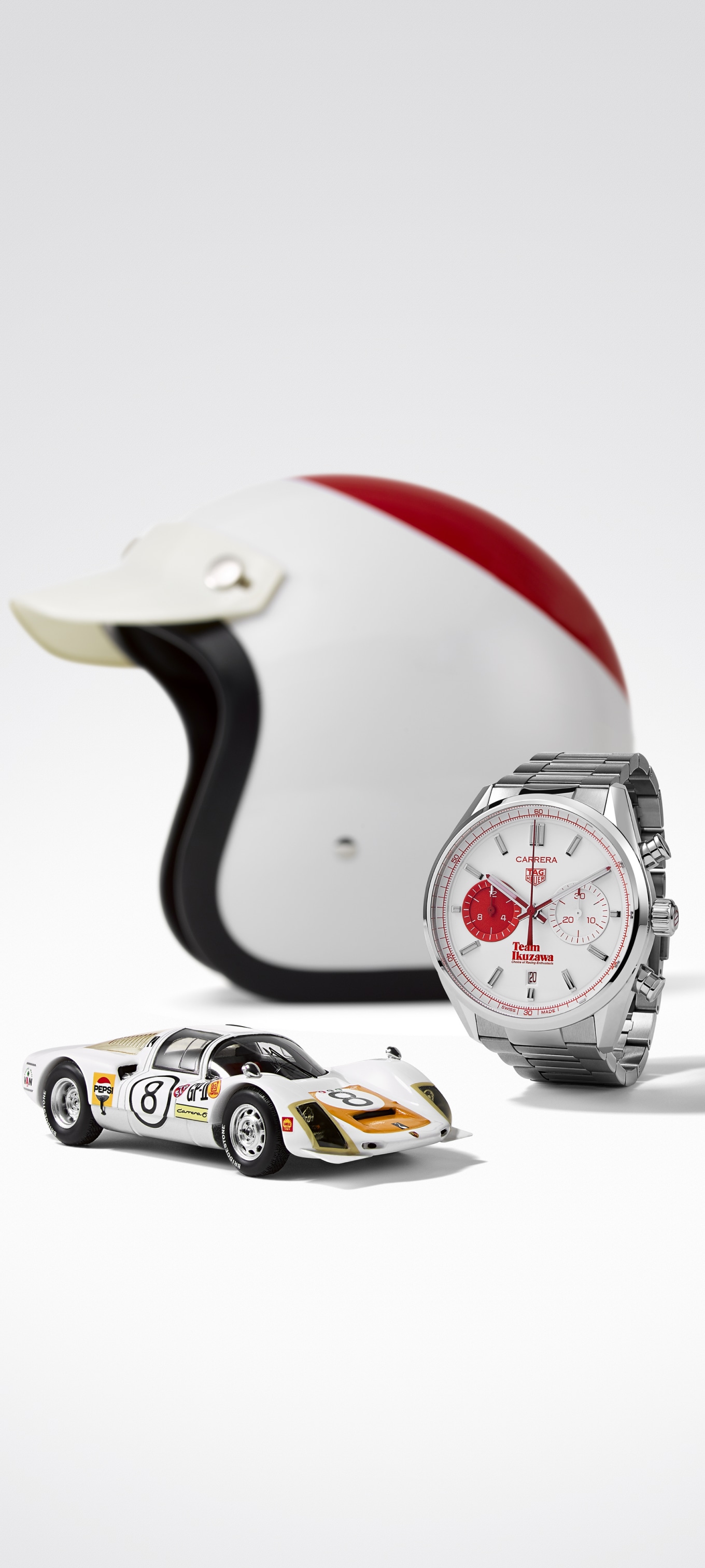 TIMELESS LIKE A CARRERA
FUSING RACING HERITAGE, CONTEMPORARY DESIGN, AND WATCHMAKING BRILLIANCE.
A remarkable blend of heritage, style, and high-end craftsmanship, this unique collaboration is a testament to the boundless creative powers at work when passion, innovation, and world-class horology collide.
HERITAGE MEETS STYLE
THE SIGNATURE CASE EXUDES A VINTAGE SPIRIT WITH A MODERN EDGE
The bespoke box blends vivid white and red colours to stunning effect. In a playful nod to Tetsu's remarkable racing achievements in Japan, it also includes a miniature Porsche model (1967 Japan Grand Prix winner), as well as an additional white fabric strap, featuring the distinctive "Team Ikuzawa" marking and a Velcro closure.
SHOP THE WATCH