THE MOTOR-RACING INSPIRED WATCH
A design classic beloved by connoisseurs, the instantly recognizable Monaco is cooler and more cutting-edge than ever.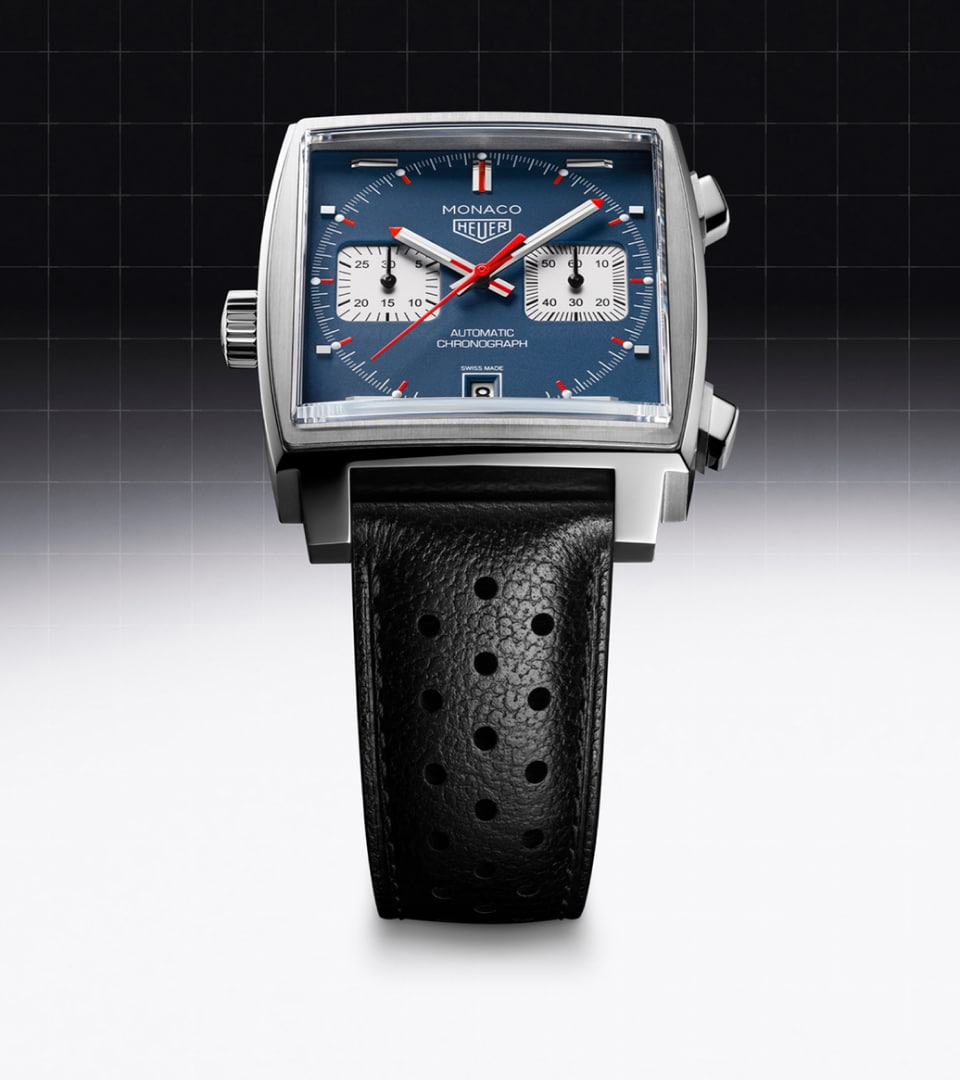 SPORTING GLAMOUR
BOLD GEOMETRIES, BOTH VINTAGE AND CONTEMPORARY
Often copied, never equaled, the Monaco stands out for design features like the big case cut at right angles and beveled crystal of virtually unscratchable sapphire. Innovations and re-interpretations over the next half century – special editions, in-house movements - were even more revolutionary.
VIEW TAG HEUER MONACO
" At the time, we immediately knew this was something special. […] The revolutionary square case would be the perfect housing for our avant-garde Monaco. "
THE MONACO LEGEND SINCE 1969
1970
A year after its launch, Jack Heuer brings the Heuer Monaco to the movie set of "Le Mans", where Heuer-sponsored Swiss driver Jo Siffert was coaching and stunt-driving for Steve McQueen. The actor loves the watch and wears it in every scene.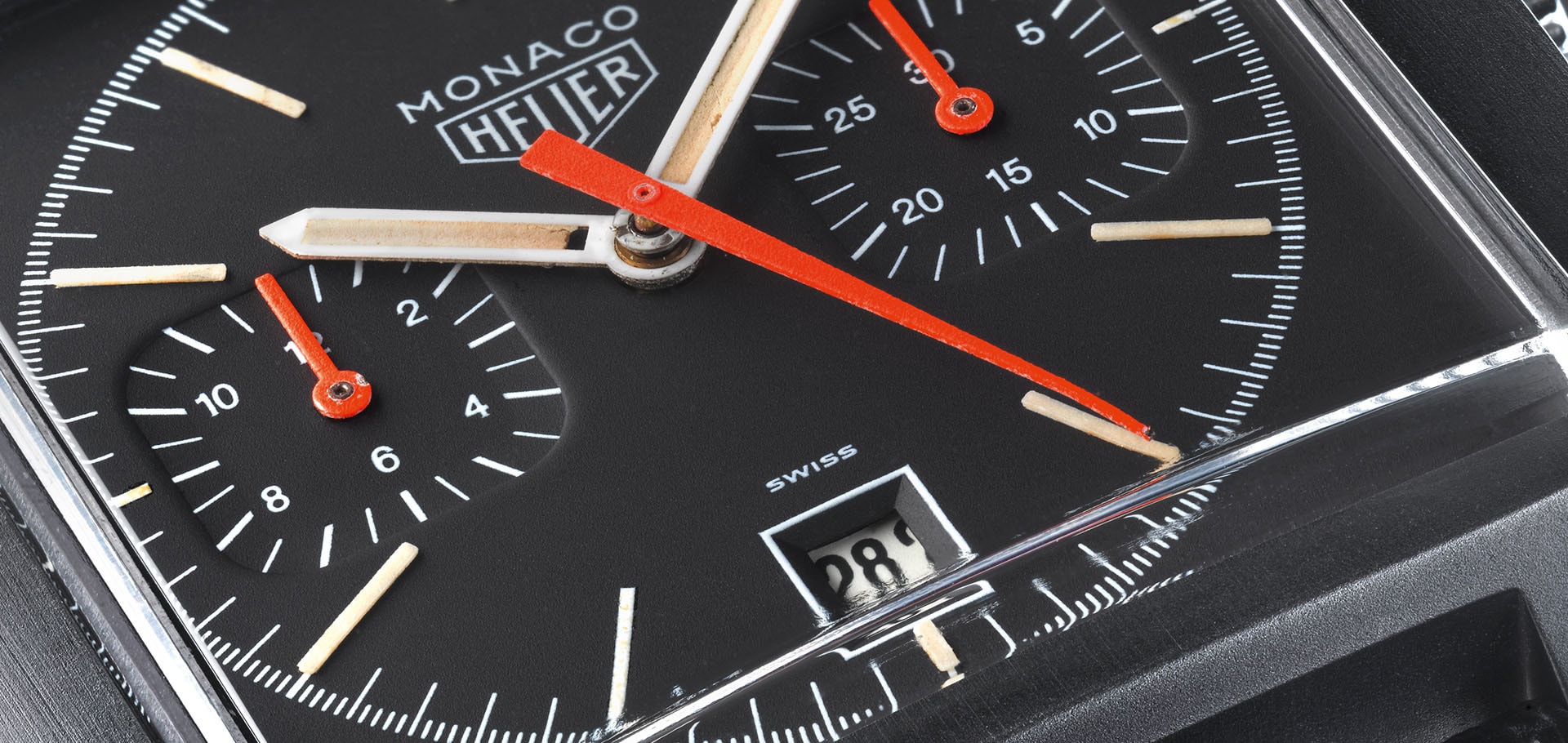 1975
An edition with a black PVD coating appears on the market. Nicknamed "Dark Lord" by its aficionados, all-black, with three orange hands, is coveted because of its rarity.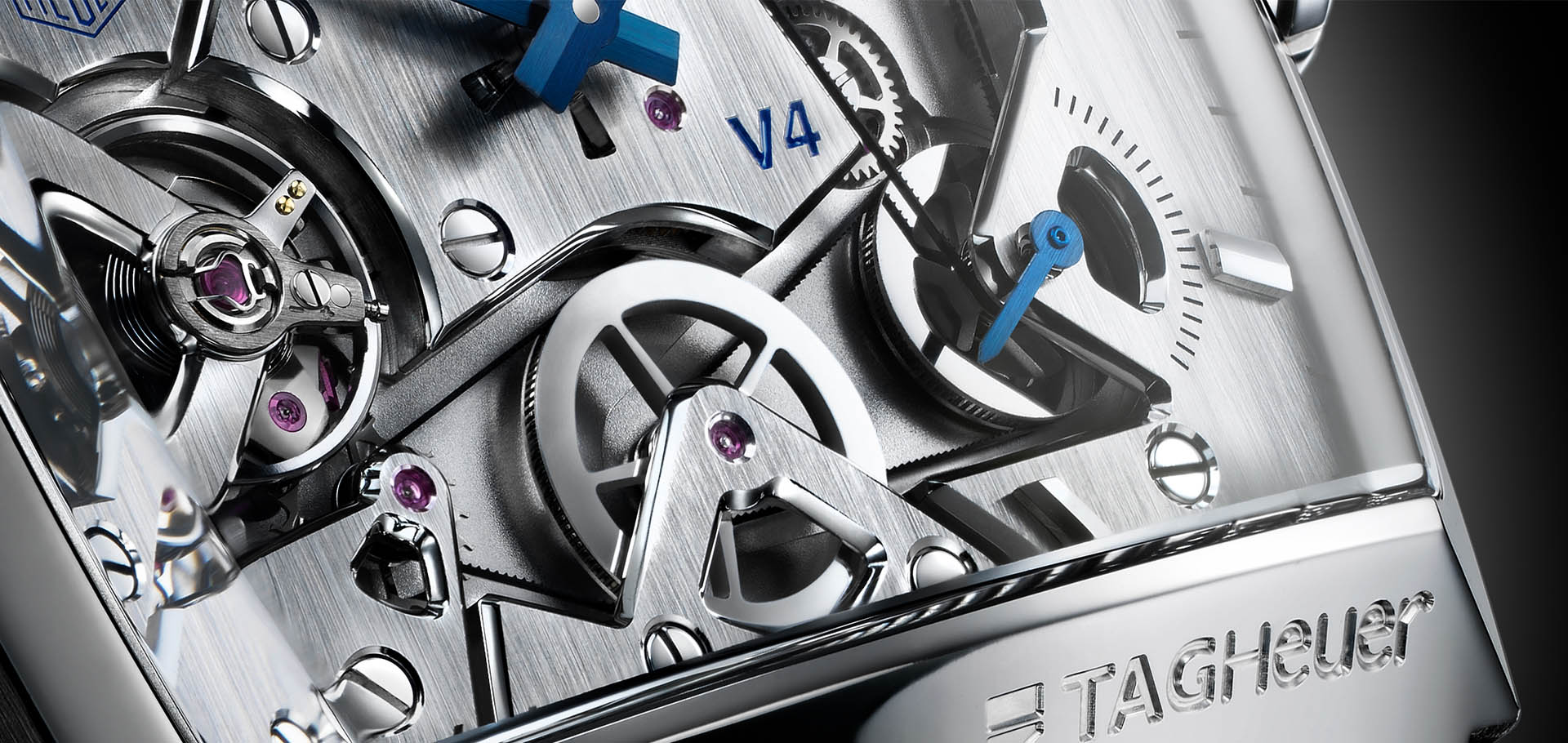 2009
For its 40th anniversary, TAG Heuer puts into production the Monaco V4 . Startling futuristic, is the world's first watch with belts, linear mass and ball bearings.
2011
TAG Heuer becomes Official Partner of the Monaco Grand Prix with the Automobile Club of Monaco.
READ MORE
2019
For its 50th anniversary, TAG Heuer creates five limited editions celebrating the avant-garde and timeless design of the Monaco. Each model echoes a decade, drawing inspiration from the culture, colors and trends that marked it.
VIEW ALL OUR SPECIAL EDITIONS
MORE STORIES ON OUR ONLINE MAGAZINE - THE EDGE
COLLECTIONS
Discover the TAG Heuer collections and all of our watches
TAG HEUER
CONNECTED
DISCOVER THE COLLECTION

CONNECTED
TAG HEUER
CARRERA
DISCOVER THE COLLECTION

CARRERA
TAG HEUER
AQUARACER
DISCOVER THE COLLECTION

AQUARACER
TAG HEUER
FORMULA 1
DISCOVER THE COLLECTION

FORMULA 1
TAG HEUER
AUTAVIA
DISCOVER THE COLLECTION

AUTAVIA
TAG HEUER
LINK
DISCOVER THE COLLECTION

LINK