REPAIRING YOUR TAG HEUER WATCH
To guarantee the perfect functionality and preserve the aesthetics of your watch, it is necessary to service it.
Trained in high-quality watchmaking craftsmanship, our skilled experts and watchmakers worldwide work on both modern and vintage watches.
Our service centers offer personalized services whose rates are communicated by our Customer Care team.
Only official TAG Heuer Service Centres use genuine TAG Heuer components and issue a one-year TAG Heuer guarantee on the functioning and water-resistance of your watch.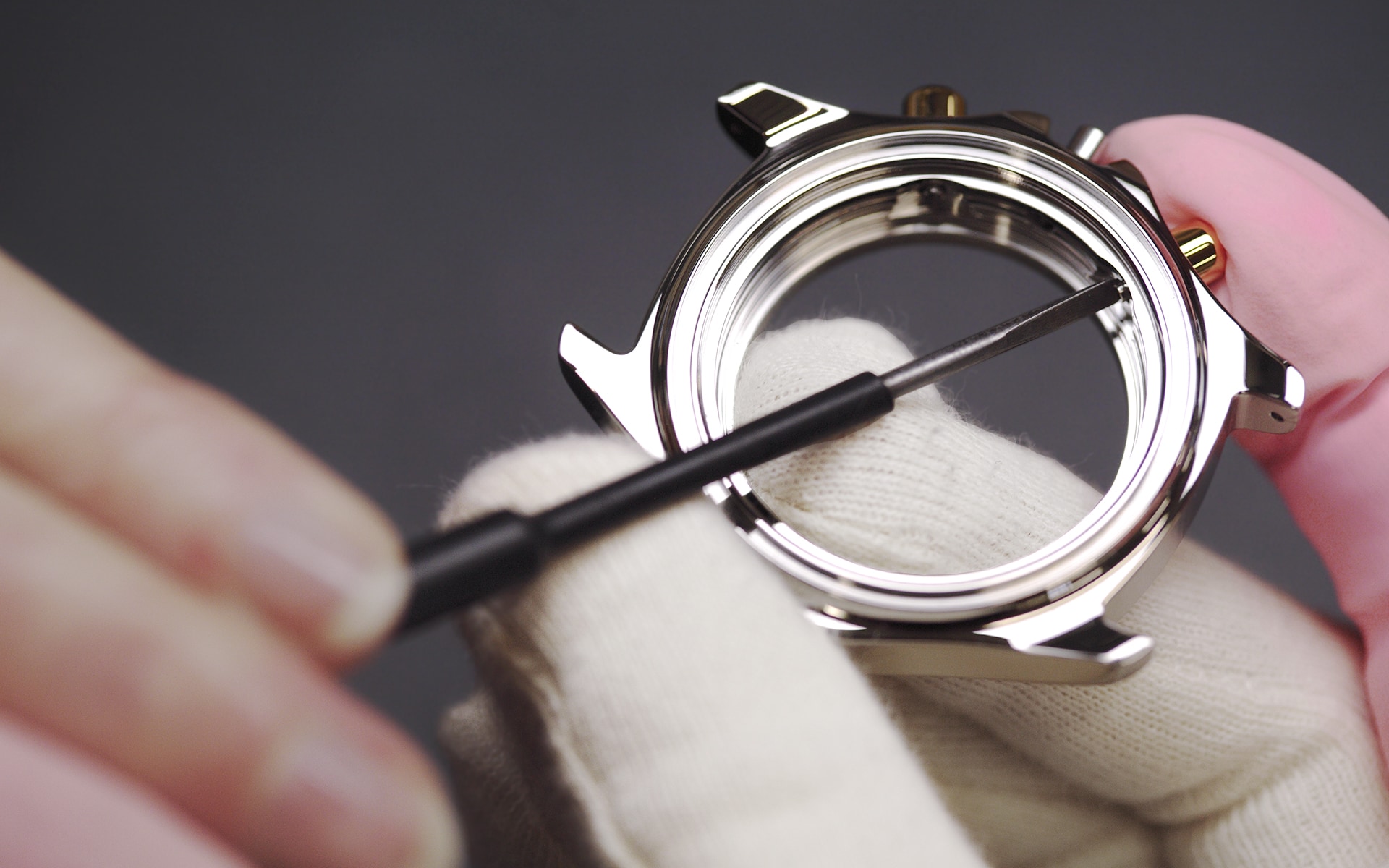 The case of a timepiece evolves according to its use and the lifestyle of its wearer. The case can also be polished to restore its original shine.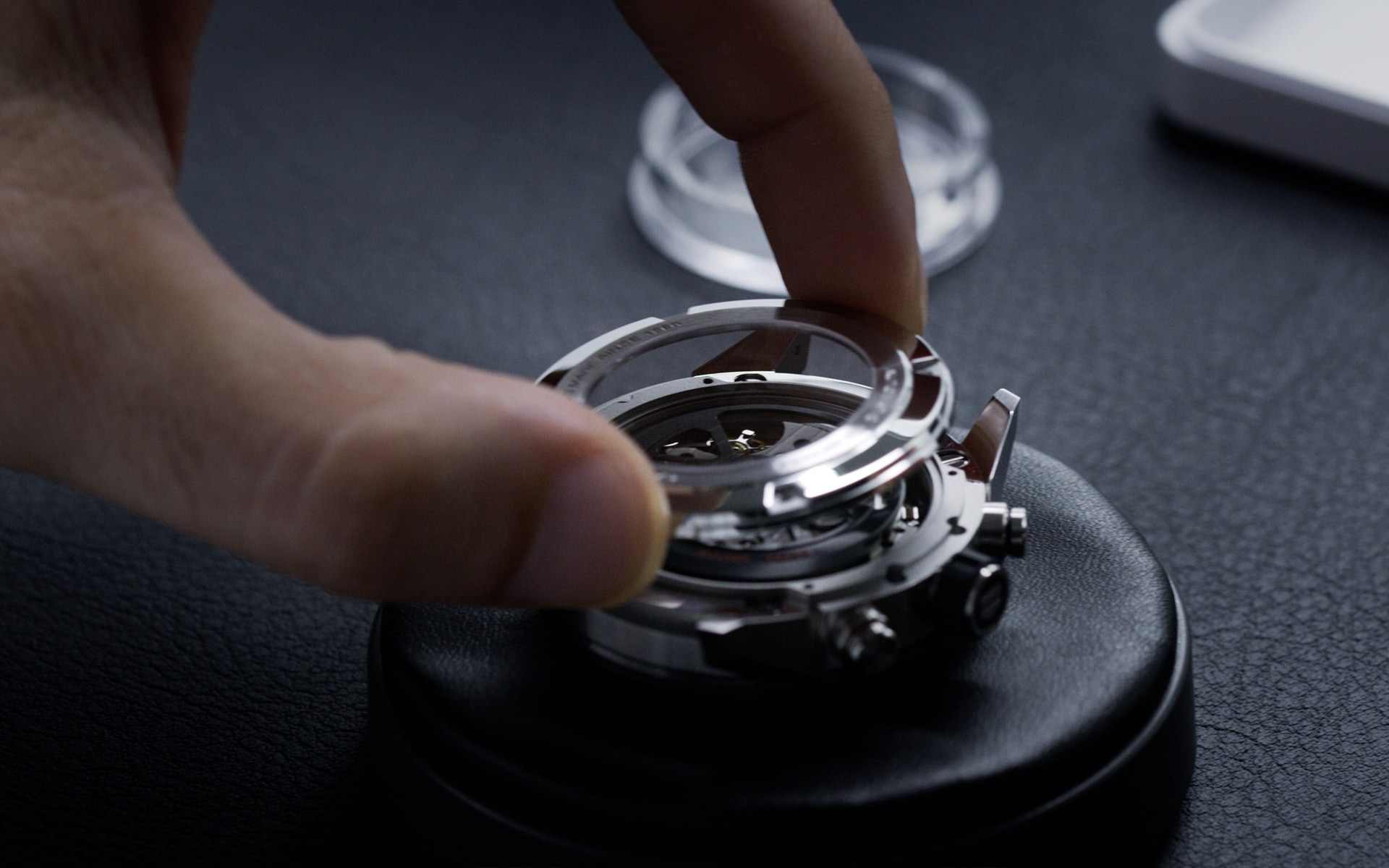 A full overhaul consists of dismantling, checking, replacing worn components, and reassembling your watch, including its movement. The overhaul of your watch is covered by a one-year warranty.
OUR INTERVENTIONS
At TAG Heuer, performances of your watch are matters to us.
Our official TAG Heuer Service Centers are there to assist you in over 80 countries worldwide.
In each of these centers, our watchmaking experts strive to ensure that your watch is as accurate and reliable as it was on the first day.
Diagnosis
In the case of a repair request, and after we receive your watch, our watchmakers proceed to make a diagnosis of your timepiece.
Estimate
After the diagnosis and depending on the age of your watch, a personalized quote will be given to you for validation.
Intervention
Our master watchmakers carry out the operations in our approved service centers to restore the aesthetic and functional aspects of your piece.
Shipping
Your watch will be returned to you in a secure package along with an elegant transport box.

OUR CRAFTSMANSHIP
Some maintenance operations require specific equipment and craftsmanship. The watchmakers and experts working in our approved service centers are skilled and equipped accordingly.
Before taking care of the movement of your watch, the case and bracelet are cleaned in ultrasonic vibration. This essential step makes it possible to clean any material from the watch case.
Daily use of the watch results in aesthetic changes. Polishing removes a thin layer from the surface of the watch and restores its original luster.
TAG Heuer infuses its high level of expertise in the design of the most sophisticated watches. Discover our craftsmanship.
Explore our Savoir-faire
PRESSURE TEST
The water-resistance of a sports watch helps to protect its components, limit interventions, and increase the movement's longevity. Before they leave the manufacture, we test all our models and references in water and under pressure to guarantee perfect resistance.

Find an answer to your question