TAG HEUER MONACO
ONLYWATCH 2021
Get a glimpse into the future with the TAG Heuer Only Watch Carbon Monaco timepiece. From the avant garde design to the use of cutting edge materials, all TAG Heuer's handcrafted savoir faire is concentrated in this visionary watch uniquely designed for an exceptional initiative.
TAG HEUER MONACO x ONLYWATCH
WATCHMAKING FOR A GOOD CAUSE
First held in 2005, Only Watch invites the world's most prestigious watchmaking companies to donate exceptional one-off watches for auction, the proceeds of which will fund research into Duchenne muscular distrophy.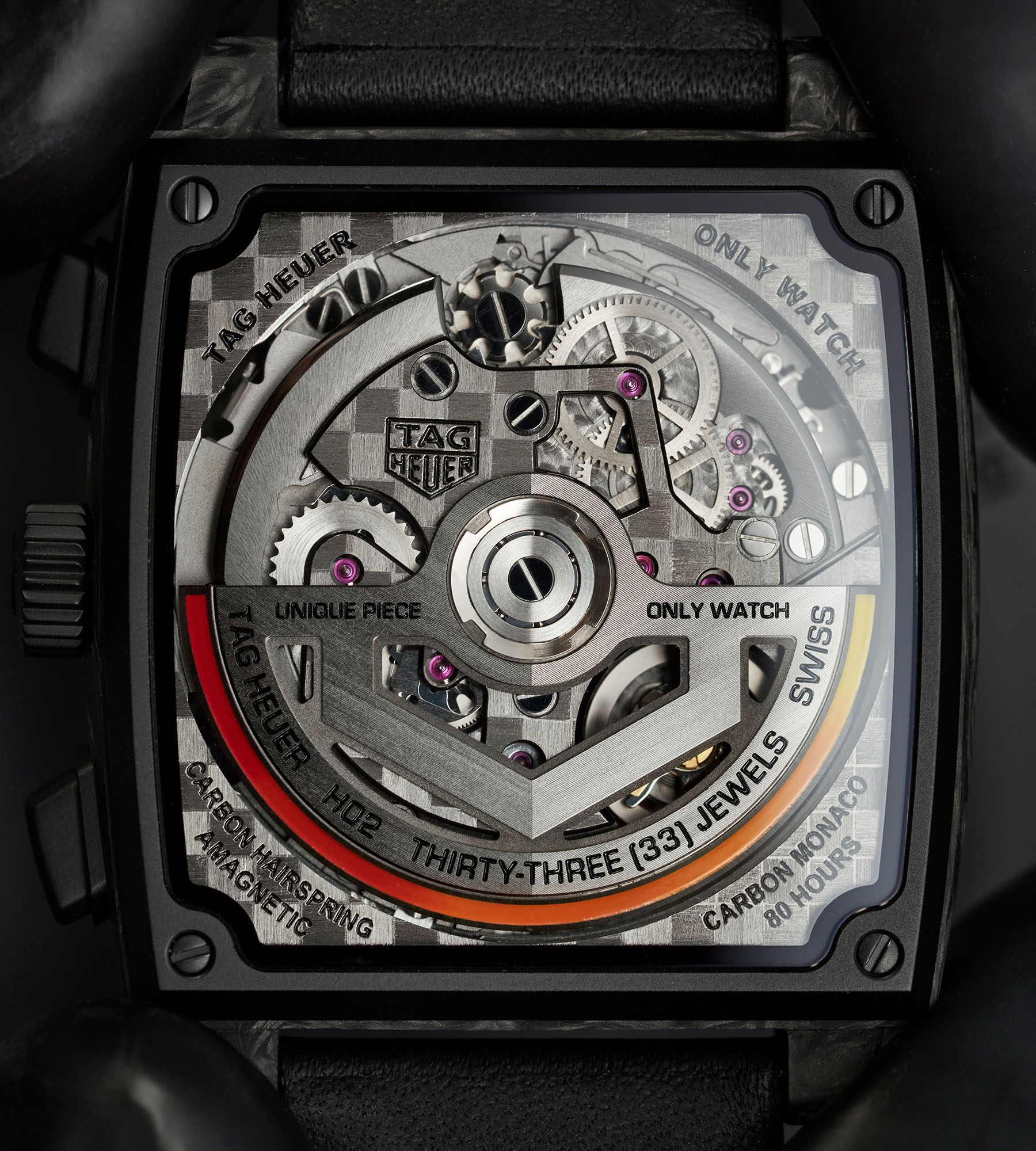 HAND-CRAFTED LUXURY
Hand-finished with relentless attention to detail, the Only Watch Carbon Monaco showcases subtle hand-finishing techniques. The spectacular graté effect on the movement's bridges and its surround creates a striking chequered-flag motif - a nod to our long-standing passion for motorsports.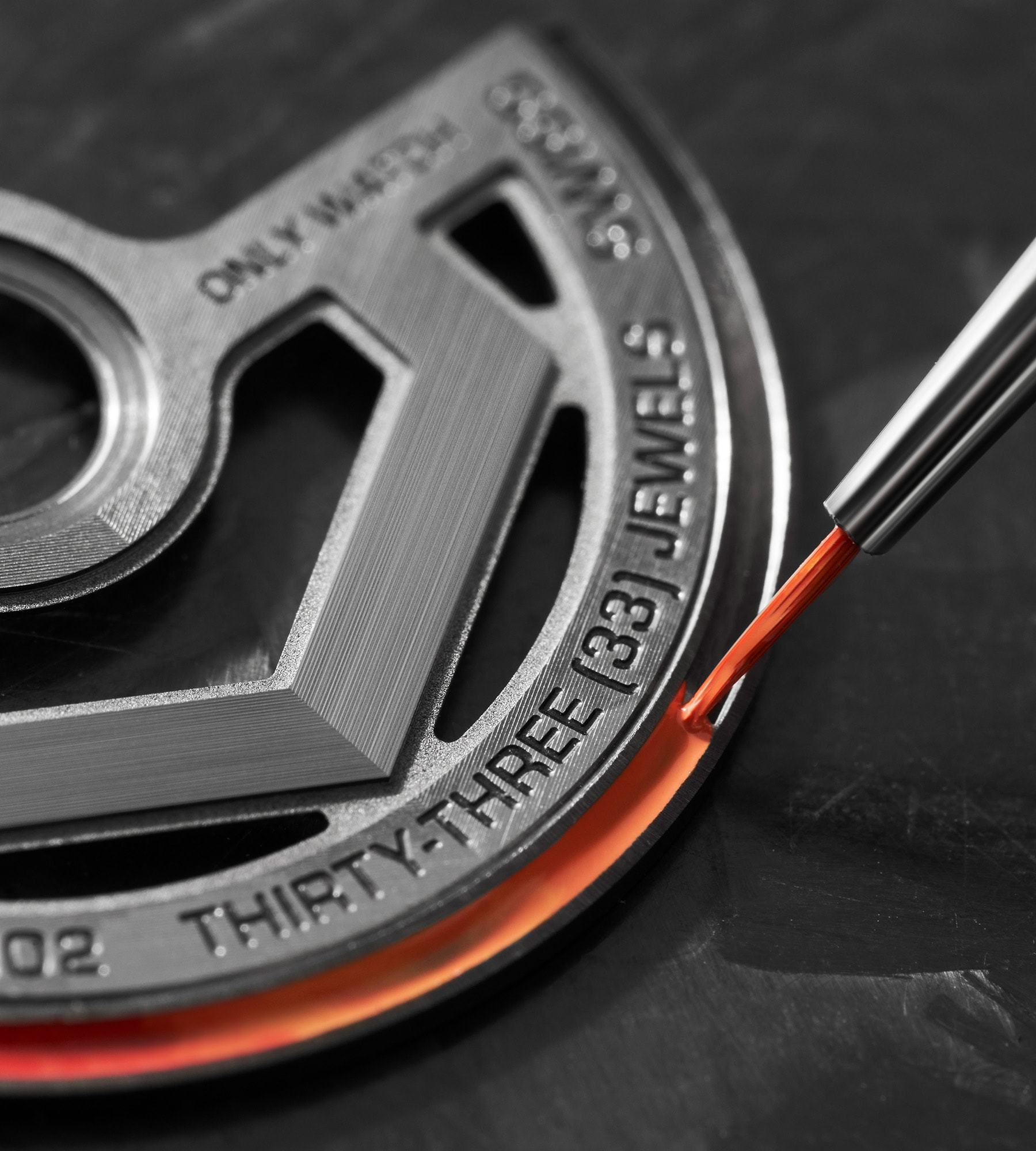 SIGNATURE FINISHINGS
The watch's bespoke movement integrates a unique hand-finished oscillating weight, emulating the TAG Heuer shield. Paying tribute to the colors of Only Watch 2021, the rotor's edge is lined with a seamless orange to yellow gradient, hand-painted by master dial artist and micro-painter André Martinez.
Read more stories on the edge Magazine
From Darkness, Light
A 'behind the screen' look at the design and creation of a unique and show-stopping timepiece, part 1.
READ MORE
ONLY WATCH 2021: BIENNIAL AUCTION OF LUXURY TIMEPIECES FOR RESEARCH
Robin Swithinbank - Journalist and regular contributor to The New York Times, Financial Times, GQ and Hodinkee.
Read More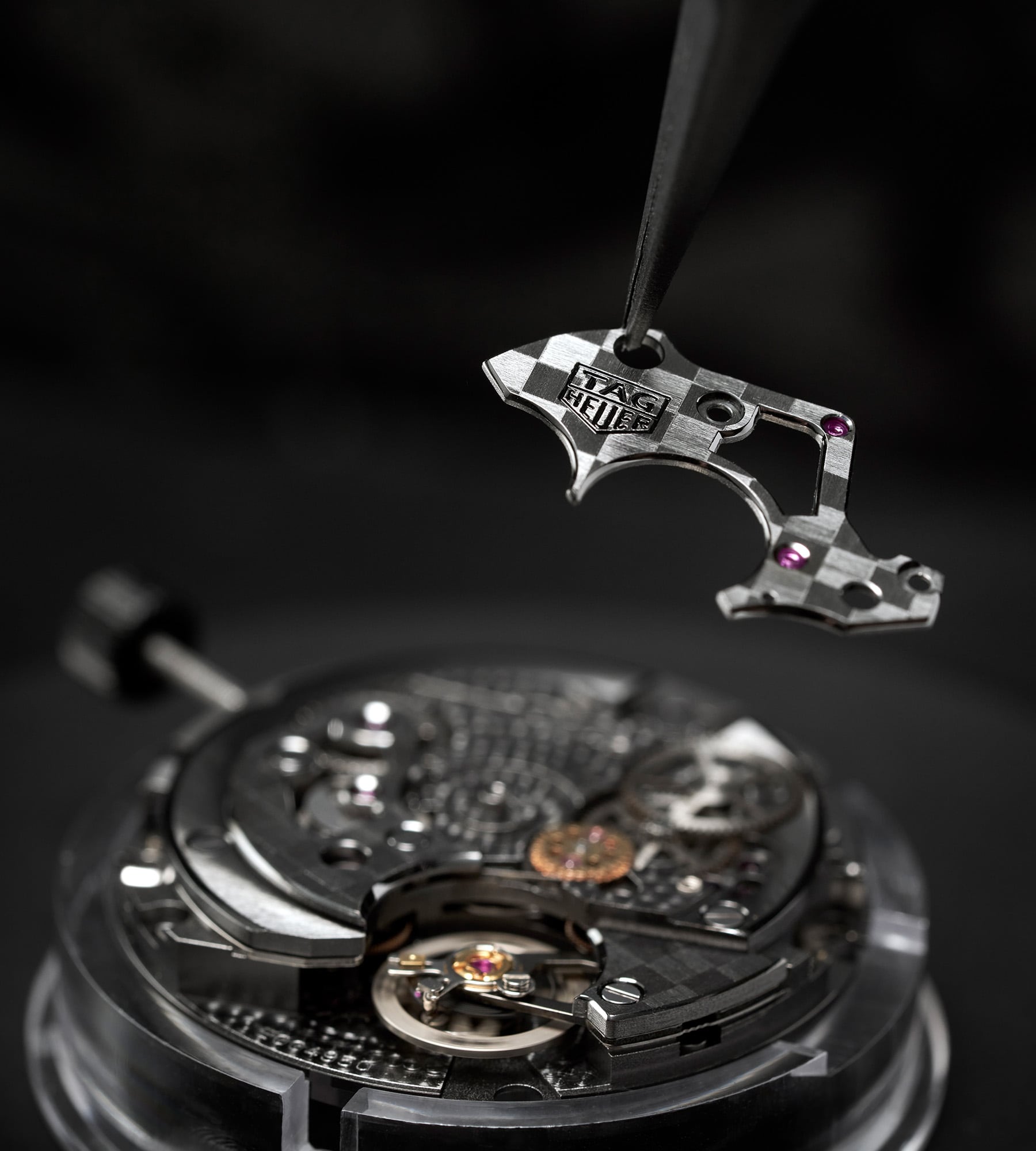 HARNESSING THE EXCEPTIONAL
Carefully crafted down to the finest detail, the Only Watch Carbon Monaco brings noble materials to the fore. From its daring dial and game-changing hairspring in black carbon fiber to its technically impressive black molded leather strap, the watch perfectly blends traditional savoir-faire with avant-garde design.
DISCOVER OUR SAVOIR-FAIRE
SPELLBINDING CARBON
Also forged in carbon and topped by three black galvanized brass plates, the striking skeleton "open-heart" dial reveals structural shapes reminiscent of the struts on a racing car. Inspiring by its depth and character, the dial shows intricate skeletonized facets, each hand-finished using the masterful watchmaking technique of anglage.
DISCOVER ALL TAG HEUER MONACO