How to take care of your watch
On your wrist, your TAG Heuer watch is a witness to your daily performance.
Our watchmakers and TAG Heuer experts have established several recommendations to preserve your watch's aesthetics and mechanism.
Taking care of your watch on a daily basis
Clean the metal bracelets and all watertight cases with a soft brush using clear water and soap. Use a soft cloth for drying.
Protect your watch by avoiding exposure to high magnetic fields, such as those produced by telephones, speakers, magnetic tablet cases, etc.
We recommend that you have your watch and automatic movement fully serviced every 5 years or so to ensure accurate timekeeping.
Putting away and storing your watch
If you do not regularly wear your self-winding watch, we recommend that you wind the spring regularly. You can wind it by turning the crown - unscrewed or in neutral position - about 40 times. Alternatively, you use an automatic watch winder. This will ensure that the lubricating oil in the movement remains fluid.
In the case of a Quartz watch, we recommend that you do not leave an inoperative battery in your watch if you are storing it for an extended period. If your watch stops, if the EOL system ("End of Life": the second hand starts making four-second jumps in four seconds to indicate the end of battery life) is triggered, or if it is stored for a long time, contact a TAG Heuer service center to remove the battery while guaranteeing your watch's water-resistance.
Activities to avoid
Beware of chemicals by avoiding direct contact with solvents, detergents, perfumes, and cosmetics. These can damage the bracelet, case, or gaskets.
Preserve your leather strap by limiting contact with water, oils, or cosmetics as much as possible so as not to discolor and deform it. Similarly, prolonged exposure to light will change its color, making your leather unique.
After exposure to seawater, rinse your watch using clear water and dry it with a soft cloth.
Our use recommendations
Your TAG Heuer watch benefits from features that are specific to each collection. To help you discover your pieces, our watchmakers offer guidance on the most common functions.
Winding a mechanical watch
A mechanical watch uses a spring as its power source. This spring can be wound either by the movements of your wrist or manually. For example, after a period of non-use, all you need to do is turn the crown about 40 times.
Screw-down crown
On some watches, A screw-down crown ensures even more water resistance with an extra seal that becomes watertight when the crown is fully screwed down. To ensure perfect watertightness, it is important to screw the crown back on after use.
Tachymeter
The tachymeter is a measuring instrument used to gauge the speed of a moving car. It is an essential feature on TAG Heuer chronographs, visible on the rotating bezel.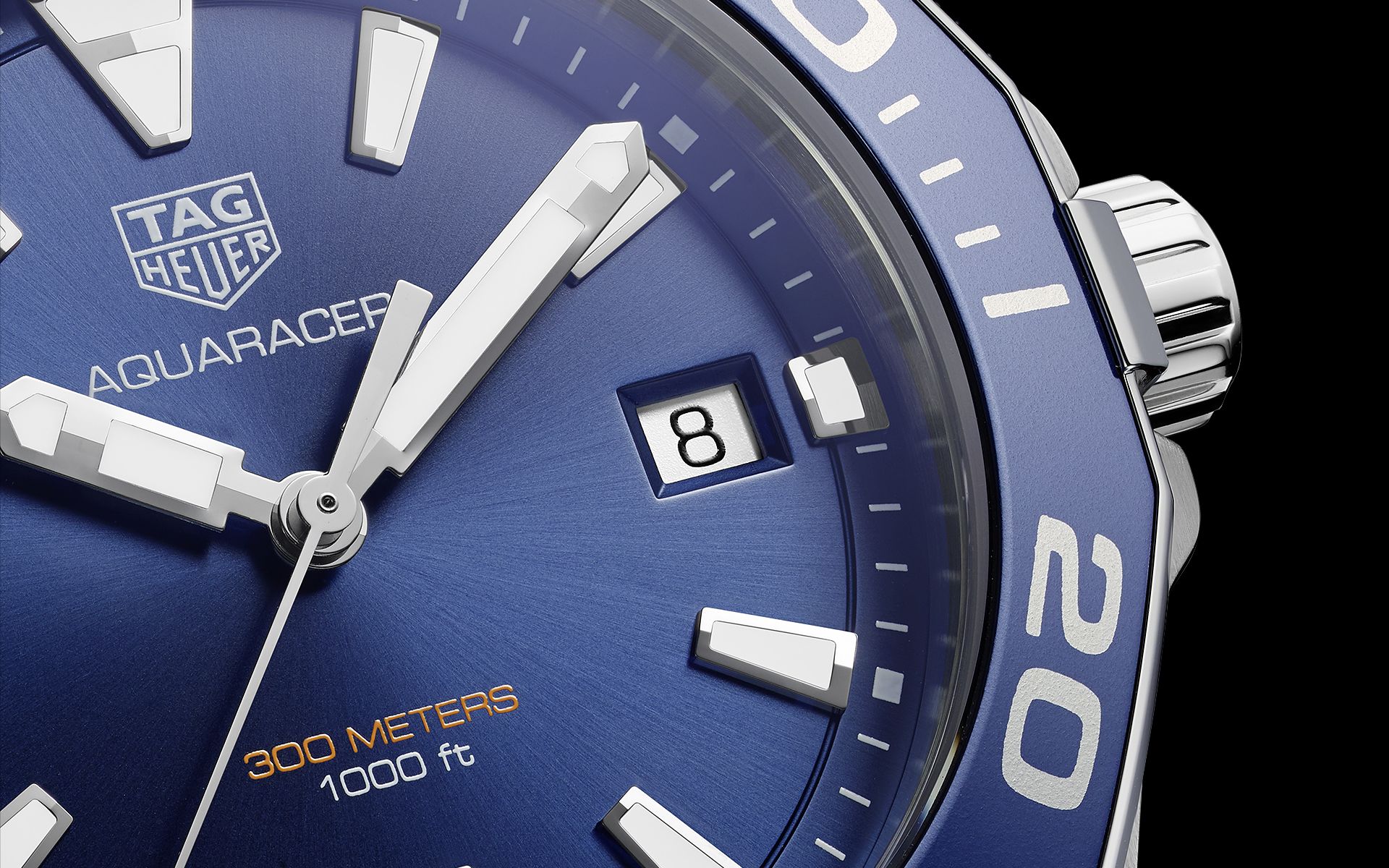 Rotating bezel
Featured on our Aquaracer timepieces, the rotating bezel is a unique diving tool. It is simple to use: the diver adjusts the bezel according to the oxygen time available in his tank.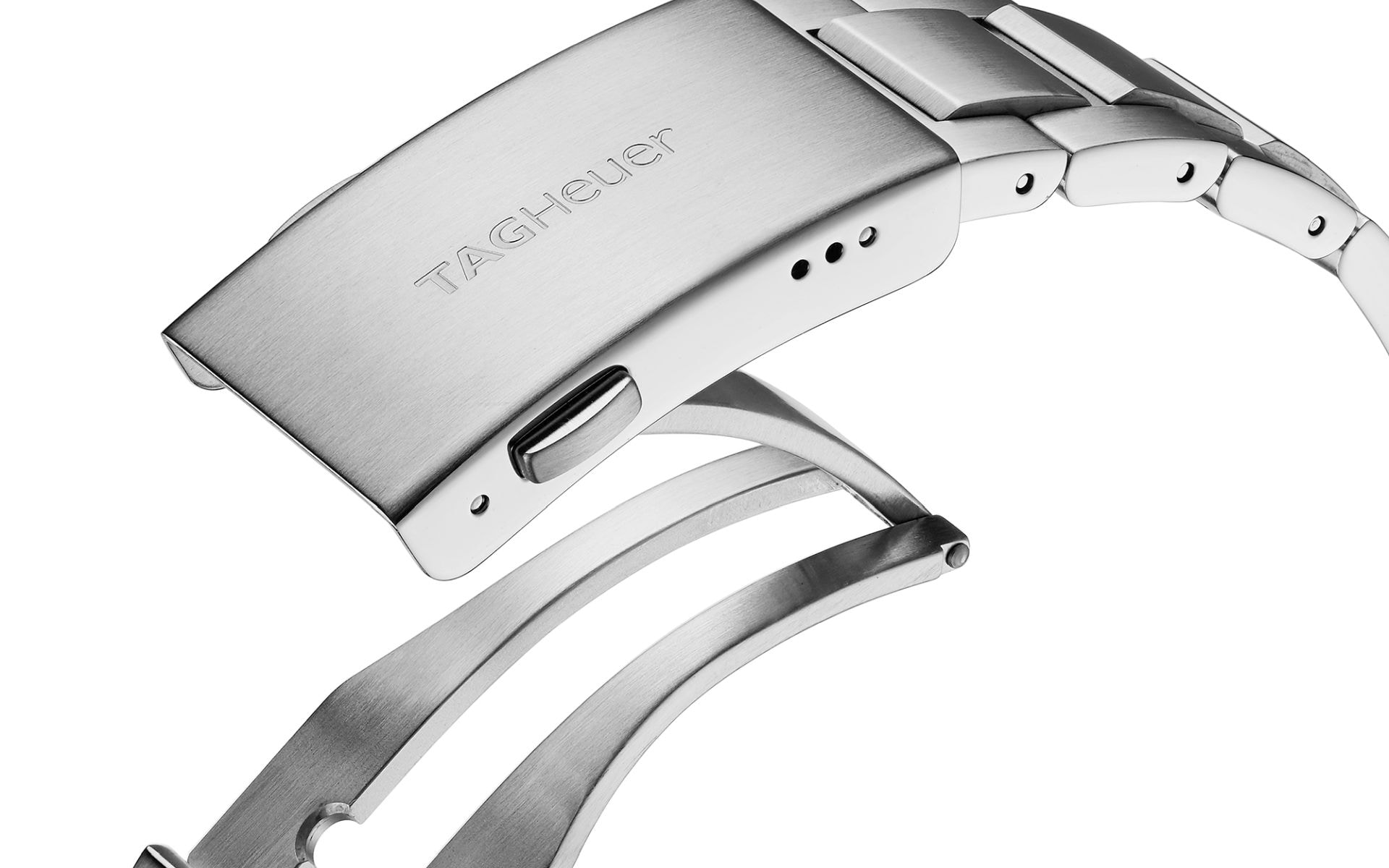 Folding buckle
A folding buckle allows the bracelet to be closed in two stages: if a folding buckle were to open, the watch would remain suspended. Though it must be cleaned, like the rest of the watch, this component does not require particular maintenance.
Our maintenance services
Some maintenance operations require specific equipment and craftsmanship. The watchmakers and experts working in our approved service centers are skilled and equipped accordingly. For these operations, we recommend that you contact our Customer Care team to arrange all practical details.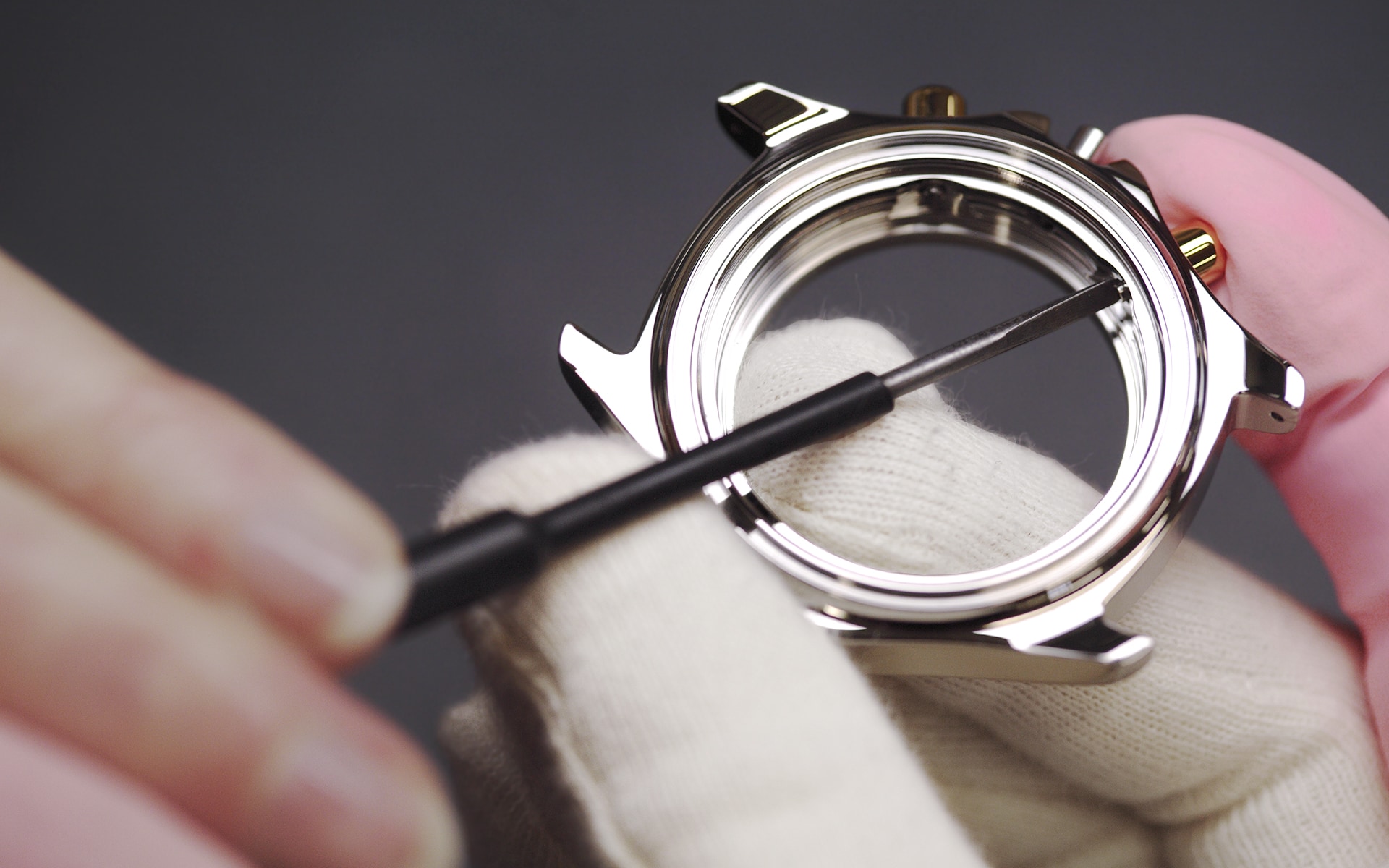 Full Services
A full overhaul consists of dismantling, checking, replacing worn components, and reassembling your watch, including its movement. The overhaul of your watch is covered by a one-year warranty.
Polishing
Daily use of the watch results in aesthetic changes. Polishing removes a thin layer from the surface of the watch and restores its original luster.
Water resistance
During servicing or maintenance, we check and correct the water-resistance on each watch. We also recommend that you have the water-resistance of your watch checked annually (at our service centers).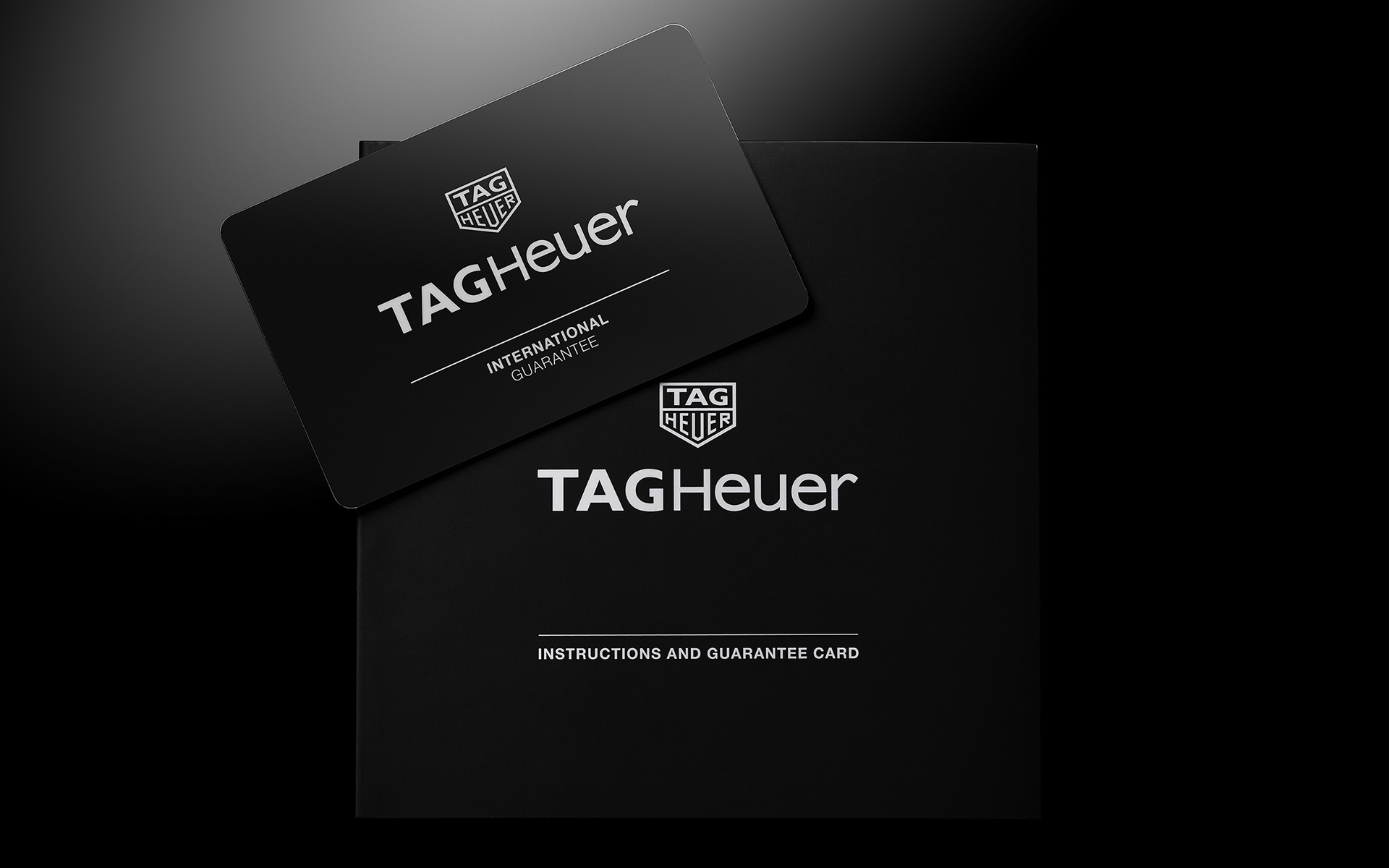 The TAG Heuer Warranty
Every new TAG Heuer watch comes with a 2-year international warranty.
Each service comes with a 1-year international warranty.
Find out more
Find an answer to your question