UNIVERSES
MOTORSPORTS
High steering precision under extreme time pressure. The ultra-competitive world of motorsports shares TAG Heuer's quest for cutting-edge innovation and high performance.
Driven by its deep ties with motor racing, TAG Heuer proudly stands alongside the very best drivers, teams, and championships as Official Timekeeper and Official Watch.
OUR MOTORSPORTS WATCH SELECTION
Audacity, high-performance, and avant-garde. These are the words that best sum up TAG Heuer and Oracle Red Bull Racing team's pursuit of excellence through their long-term partnership. A shared passion for inspiring feats, and a sight on victory.
Discover our partnership
Geared towards victory, the TAG Heuer Porsche Formula E racing team is ready to compete against fellow drivers and manufacturers in the world's first all-electric road racing series. Fully charged for victory on the edge of modern racing.
Discover our partnership
As challenging as it is dangerous, the legendary F1 race is unlike any other racing event. Every year, the world's most talented daredevils race their way across the tight and twisty circuit laid out in the streets of the principality.
Discover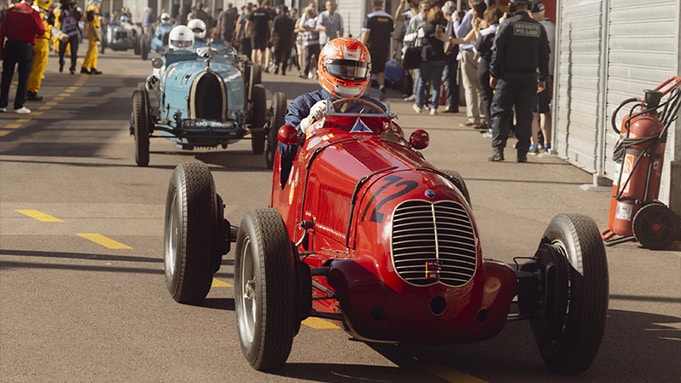 Long live classics. Running every two years on the same circuit as the famous F1 Monaco Grand Prix, this timeless race brings together a roaring collection of iconic sports cars that dominated the F1 scene half a century ago.
Discover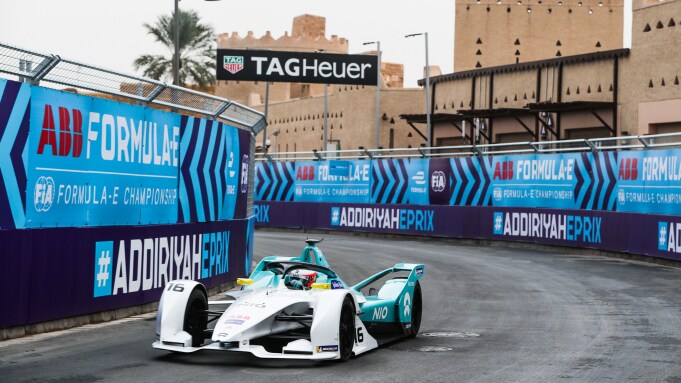 100% emotion, 0% petrol. TAG Heuer is the proud Founding Partner and Official Timekeeper of Formula E, an ultra-competitive and game-changing motorsports event gathering top competitors. This all-electric competition is leading the way to a greener tomorrow.
Discover our partnership
Part of the Triple Crown of Motorsport, the iconic Indianapolis 500 championship has attracted thousands of thrill-seekers and motorsports enthusiasts since 1911. A furious race held on a legendary track for the love of speed and high decibels.
Discover our partnership
One make. One model. One generation. Gathering the world's best Pro and Pro-Am gentlemen drivers, the Porsche Carrera Cup gives pride of place to racing talents. With no technical advantage between cars, it takes great skill to claim the podium.
Discover
Speed is one thing, staying ahead is another. Only the world's best racers who have proved to be top of their game are worthy of claiming the World Endurance Championship crown. Backed by TAG Heuer, the Porsche teams are ready to roar past the finish line.
Discover the race
TAG Heuer is a proud partner of the Carrera Panamericana, a legendary, if not the most dangerous race. It was first held in 1950 but was discontinued in 1955, and only to be revived in 1988. Jack Heuer paid tribute to the race in 1963 by naming one of his most famous chronographs the Carrera.
Discover
LEGENDS
Rebels at heart, they were unstoppable racers. Putting the pedal to the metal ahead of their time, our Heritage ambassadors defined the spirit of motor racing, inspiring us to never stop pushing our limits and break free from conventions. Timeless icons whose flame still burns alongside the legends of tomorrow in TAG Heuer's universe.