1860 TO 1887
Strong Foundations
The company established by Edouard Heuer in 1860 would rely on two foundations – family leadership and technical innovation. These foundations served the company well, both in the early years and in the decades that would follow.
1860
The First Heuer
At age 20, Edouard Heuer opened his watch making shop in the family farm, at Saint-Imier, producing pocket watches, mostly in silver In 1864, he would move the company to Brugg, where it operated under the name Edouard Heuer & Compagnie. The third location came in 1867, when Edouard Heuer moved his company to the town of Bienne, in the canton of Bern. The company would remain in Bienne for well over 100 years.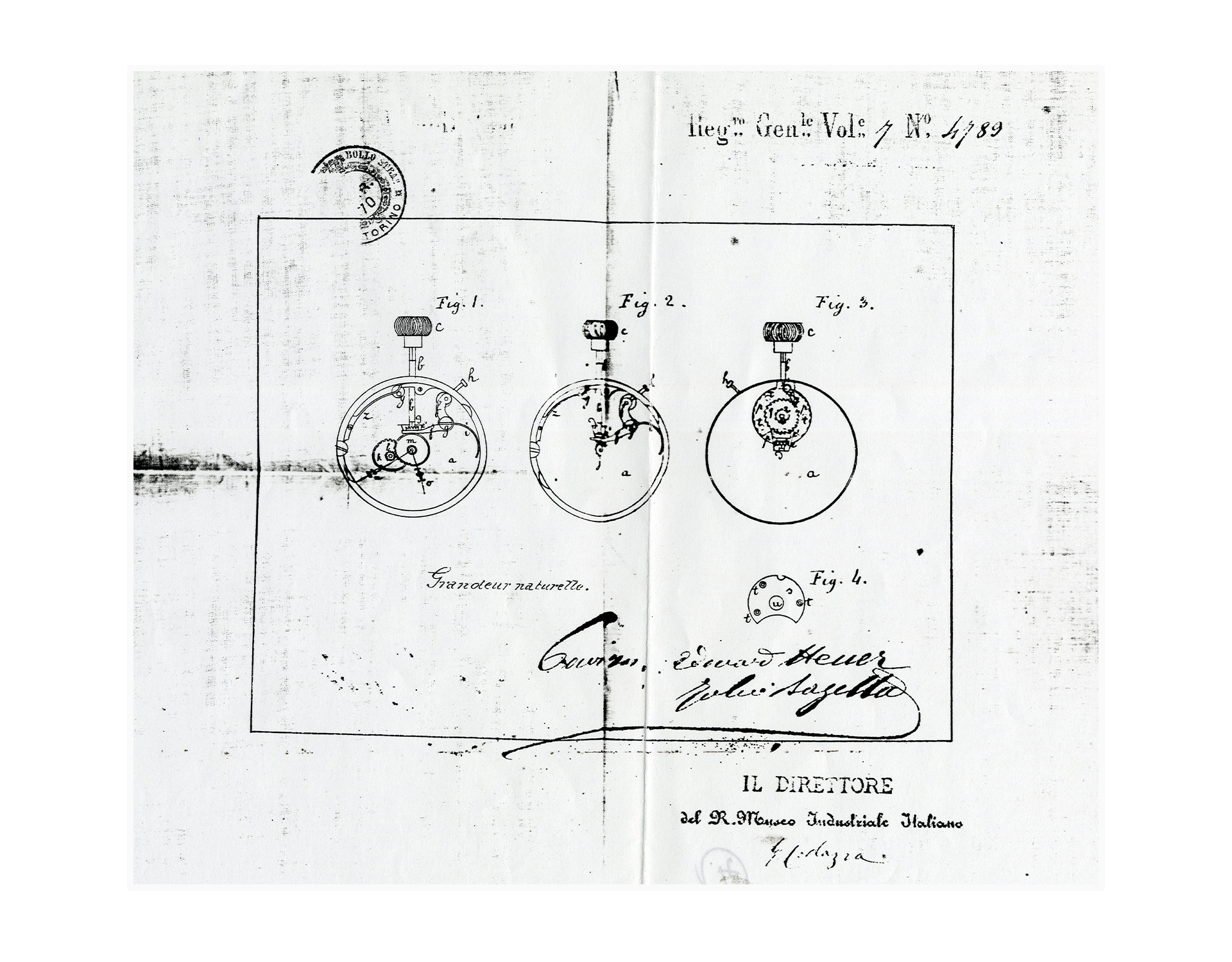 1869
The First Patent
In 1869, Edouard Heuer changed the course of watchmaking with his first patent, covering a crown-operated, keyless winding system. This new winding crown replaced the separate key that had been required to wind a watch, and proved to be a popular innovation. Edouard Heuer & Cie. continued to innovate in the areas of design, engineering and manufacturing, driven by his instincts as an entrepreneur and his strong vision of the future.
1882
Focus on Pocket Chronographs
In the 1880s, sporting competitions rapidly expanded, and Edouard Heuer recognized that accurate pocket chronographs were important to these events. The company began to produce large quantities of pocket chronographs, which were used to time races on roads, cinder running tracks and over water. The chronograph, perhaps in a silver case, became a status symbol for enthusiasts of horse or greyhound racing, as well as other sportsmen.
1887
The Perfected Chronograph
In 1887, Heuer introduced a patent to improve the "oscillating pinion." This improvement allowed the chronograph to start and stop instantly with the use of a push-button. By streamlining the movement design, the oscillating pinion simplified the chronograph's assembly and maintenance. Edouard Heuer deemed this innovation "the perfected chronograph," and it is still used to this day.