COMFORT AND AVANT-GARDE AESTHETICS
Motion, purity, curve, precision, an almost liquid-metal dynamism in its streamlined form and silhouette — these are the TAG Heuer Link's signature values.
PEERLESS COMFORT
THE LINK IS THE ONLY COLLECTION WHOSE DESIGN STARTED WITH ITS BRACELET
Streamlined to its purest form, the integrated S-shaped creation combines fluidity with strong aesthetic. The timepiece floats weightlessly on the wrist yet has expressive solidity and dramatic shape. It fits like a second skin.
View All TAG Heuer Link Watches
AESTHETIC AND ERGONOMIC
THE BRACELET DESIGN APPEALS TO THE EYE AS MUCH AS THE WRIST
The emblematic double S-shapes are one of the most successful designs in contemporary luxury. They are fine brushed, with a polished shine on the sides. The combination of finishings defines the sport chic look.
View All S-shaped bracelet Watches
CLEAN LINES IN SHIMMERING STEEL, THINNER, FLATTER, MORE CONTEMPORARY.
MORE STORIES ON OUR ONLINE MAGAZINE - THE EDGE
MASTERING TIME
TAG HEUER CHOOSES ITS CHALLENGES, THEN PUSHES BEYOND
For more than 160 years, TAG Heuer has led, never followed, setting its own rules and driving watchmaking into uncharted territories. Its timepieces are not faithful reflections of tradition, but true representatives of design and engineering at their most innovative and awe-inspiring.
DISCOVER OUR SAVOIR-FAIRE
LINK, FROM 1987 TO NOW
1987
The launch of the S/EL - short for Sports and Elegance - a stainless-steel sports watch with a unique and recognizable S-shaped bracelet.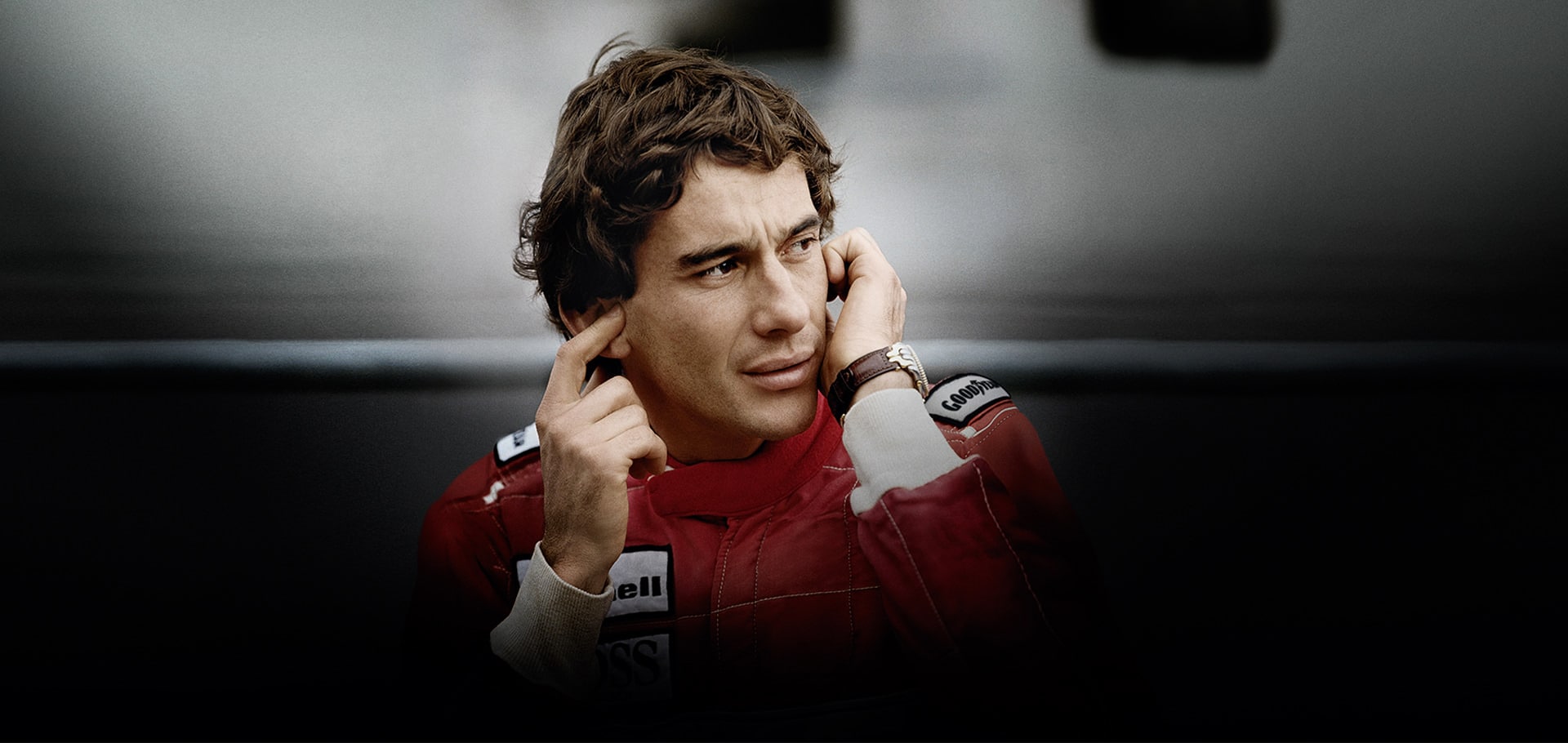 1991
Formula One legend Ayrton Senna selects his everyday watch: a gold Quartz Analog/Digital TAG Heuer S/EL Chronograph with a brown leather strap.
READ MORE ON OUR LEGEND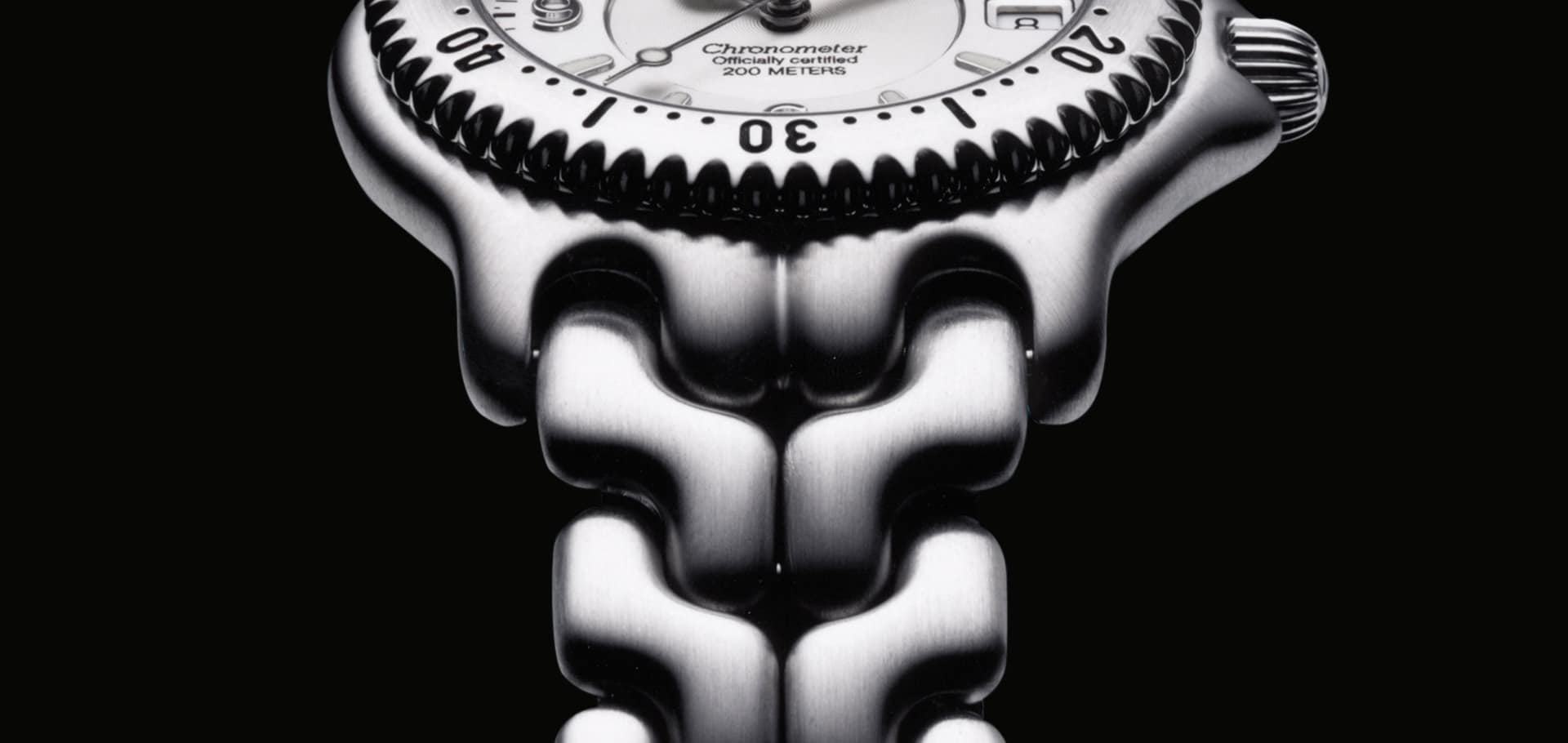 1999
The S/EL is reborn as the LINK, named for its defining characteristic - the bracelet's distinctive "double S" links.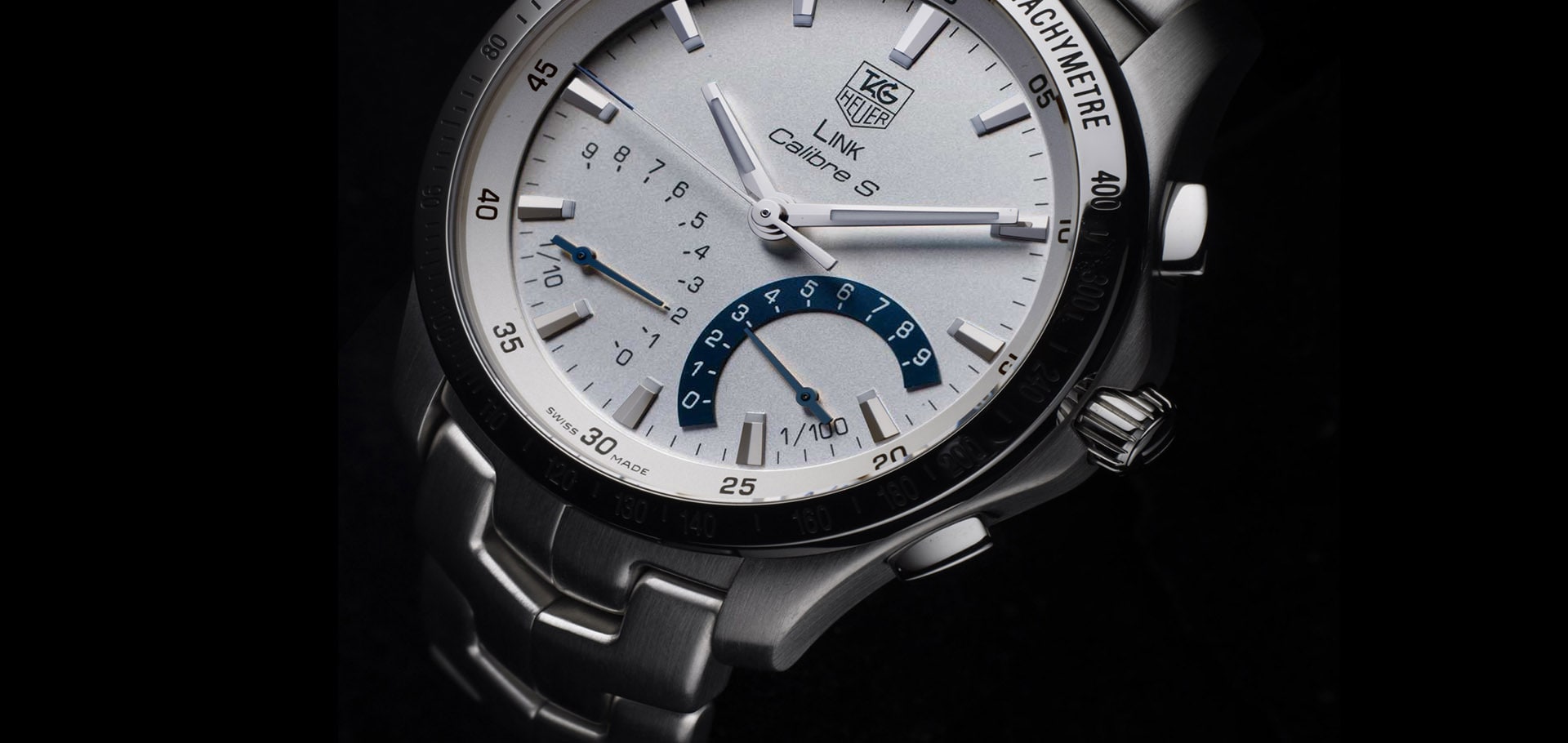 2007
The 20th anniversary of the Link is celebrated with the launch of the Link Calibre S Chronograph with battery-powered electro-mechanical movement.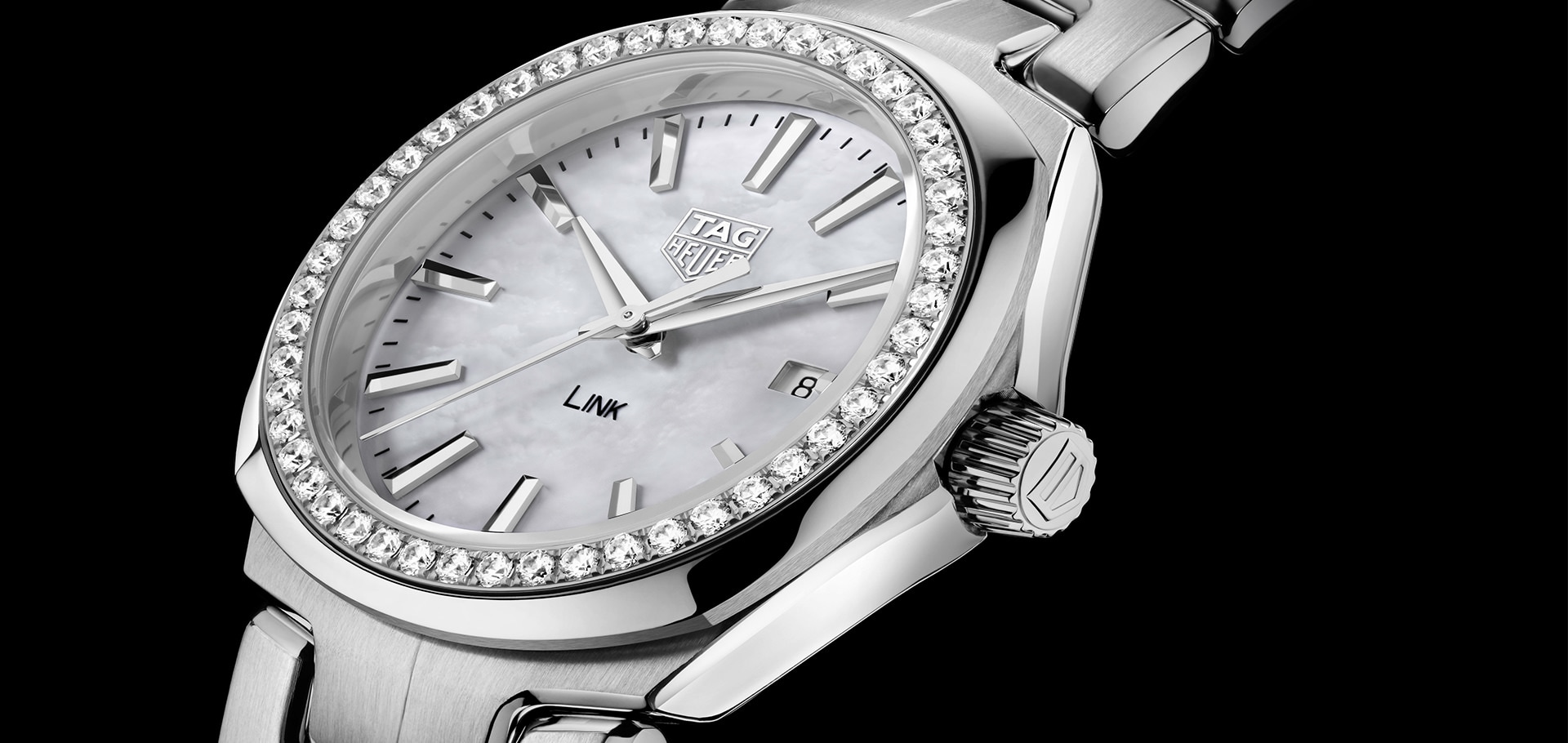 2017-2018
International re-launch of the Link, first as a ladies' collection with cushion-shaped case shape and a fully integrated bracelet, followed by collection for men a year later.
COLLECTIONS
Discover the TAG Heuer collections and all of our watches
TAG HEUER
CONNECTED
DISCOVER THE COLLECTION

CONNECTED
TAG HEUER
CARRERA
DISCOVER THE COLLECTION

CARRERA
TAG HEUER
AQUARACER
DISCOVER THE COLLECTION

AQUARACER
TAG HEUER
FORMULA 1
DISCOVER THE COLLECTION

FORMULA 1
TAG HEUER
MONACO
DISCOVER THE COLLECTION

MONACO
TAG HEUER
AUTAVIA
DISCOVER THE COLLECTION

AUTAVIA