The TAG Heuer Calibre Heuer 02 demonstrates the Maison's expertise in specialized, technical watchmaking. Crafted in Chevennez, Switzerland, the Heuer 02 is a state-of-the-art automatic chronograph, with an accomplished column-wheel design and an impressive 80-hour power reserve. For this special edition, the oscillating weight replicates the iconic Porsche steering wheel.
Porsche's history of innovation materializes across each generation of the Porsche 911, from its debut in 1963 through to the most recent eighth generation. And like TAG Heuer, many of those innovations are manufactured in-house, in the brand's Zuffenhausen headquarters, like the famously fast 911 turbo, which has evolved into the efficient twin turbo engines powering the latest models.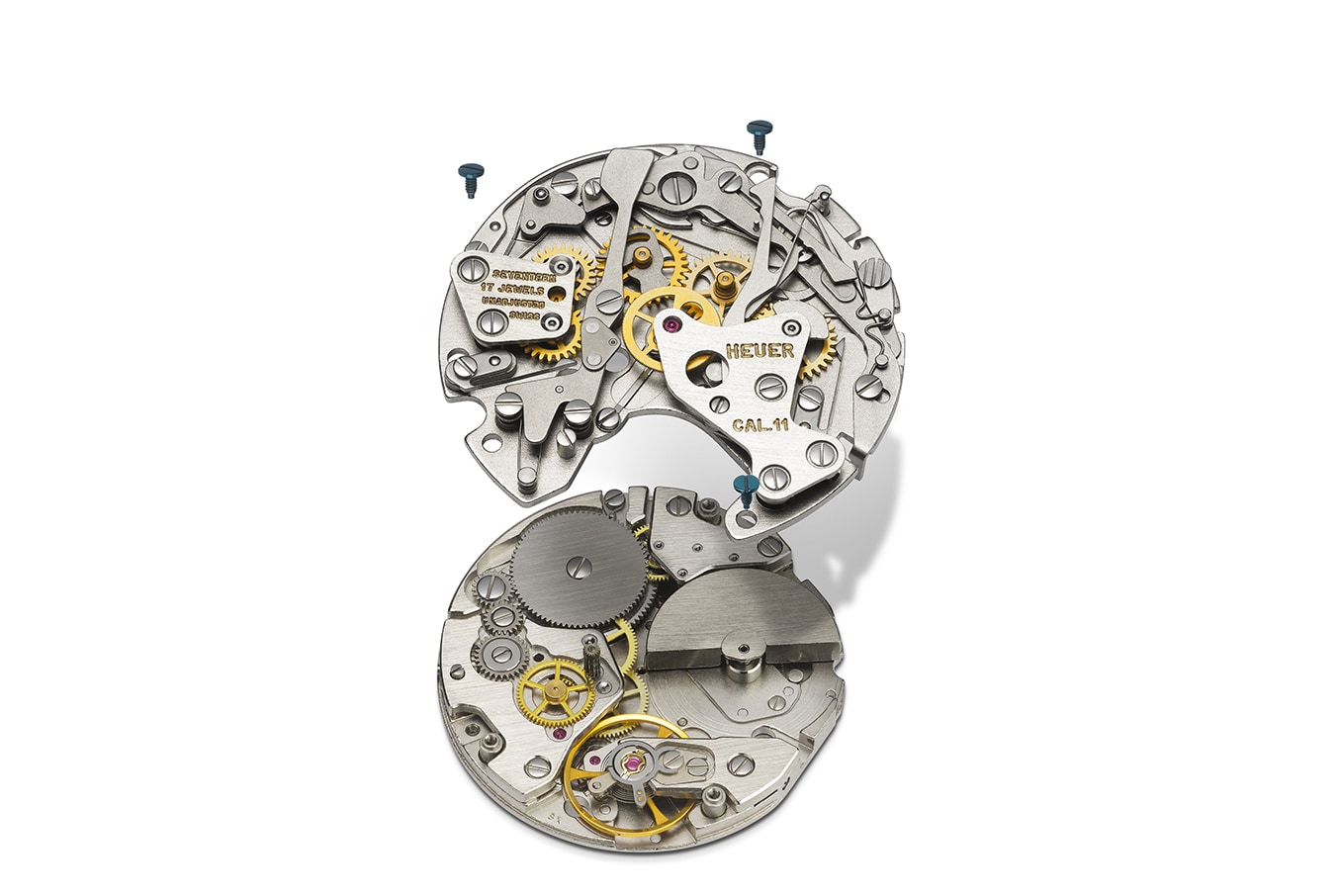 In 1969, Heuer pioneered the automatic chronograph with the Calibre 11. This movement integrated the micro-rotor, a small oscillating mass developed by Dubois Dépraz for automatic winding, into the much more complicated chronograph movement — something which had never been done before. Jack Heuer's stroke of genius led to one of the most ground-breaking chronographs of all time. Today, a full-sized oscillating mass ensures efficient winding.
The spirit of 1960s innovation was alive and well in Zuffenhausen, as evidenced by Porsche's 1967 Sportomatic gearbox. Based on the earlier 905 unit, the Sportomatic allowed the driver to quickly shift gears through the standard-H pattern without the need for a clutch. To achieve this precursor to the automatic transmission, Porsche used a micro-switch that was activated whenever the gear lever was pulled, causing the clutch to be disengaged via a vacuum cylinder.