MOTORSPORTS
MONACO GRAND PRIX
Unique in every way, the Monaco Grand Prix has contributed to define the spirit of Formula One.
MONACO GRAND PRIX WATCH SELECTION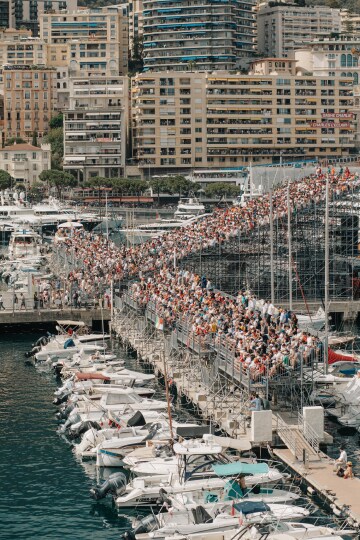 TAG HEUER
MONACO GRAND PRIX OFFICIAL TIMEKEEPER
Those who dared to drive it have passed into legend. As Official Timekeeper and Sponsor, TAG Heuer fully endorses the enduring spirit of this mythical race.
Considered one of Formula 1's most demanding - and dangerous - tracks due to its challenging elevation changes and twists, the Monaco circuit is the ultimate test for F1 drivers, where talent and ability matter far more than horsepower.
VIEW ALL TAG HEUER MONACO
THE ULTIMATE F1 RACING EVENT
Held since 1929 on a narrow course laid out in the streets of Monaco, the Monaco Grand Prix is one of the world's most prestigious races.