The materials of our straps
Straps bring comfort and elegance to TAG Heuer watches.
Strong and durable is essential, our straps are carefully crafted to match each case and to radiate a unique TAG Heuer style.
Our watchmakers work in our manufactures with the most avant-garde materials to master every detail and ensure the longevity of your bracelet.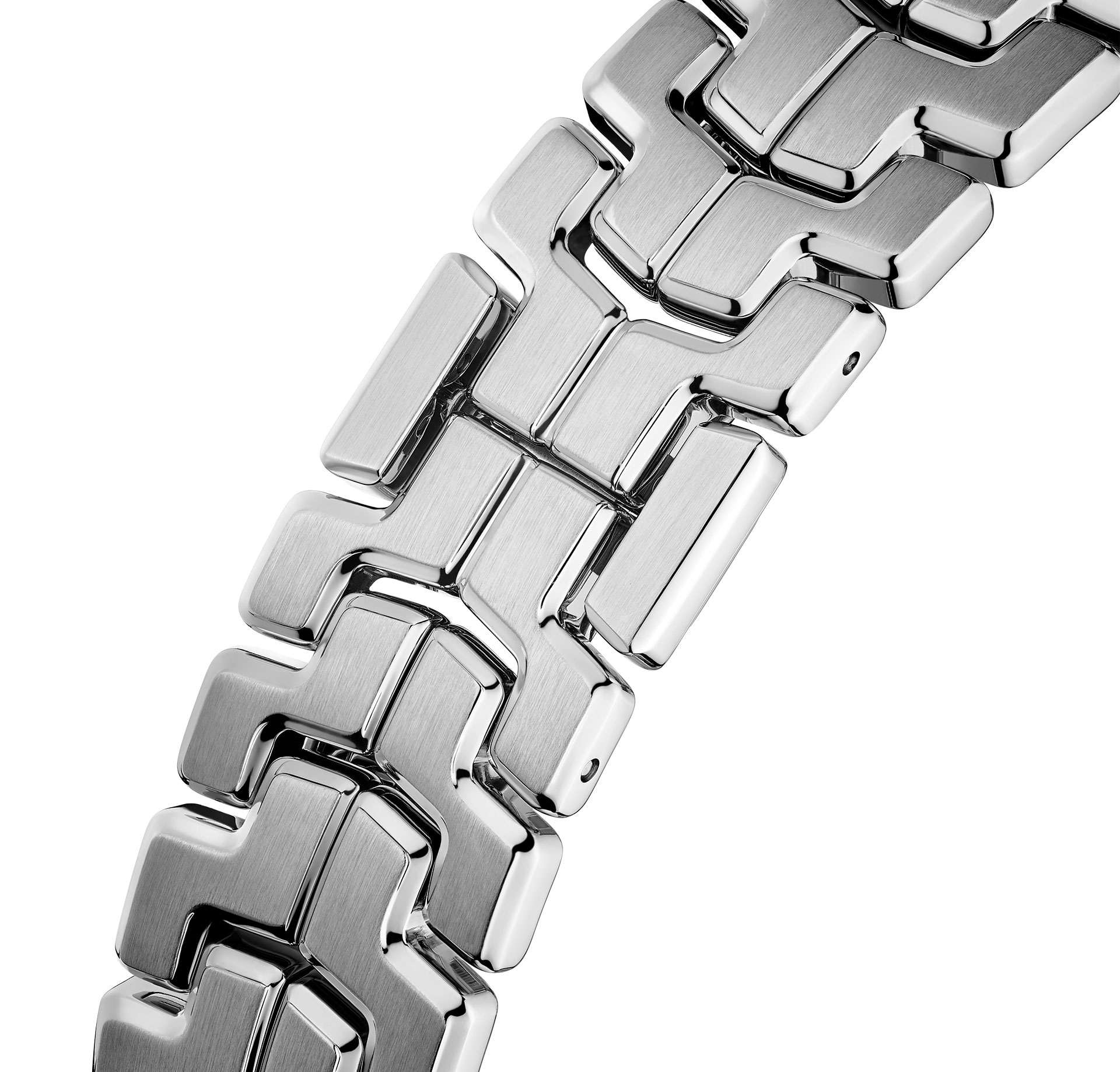 Steel
Robust and corrosion-resistant, a TAG Heuer stainless steel bracelet will bring you comfort and reliability. Our alloy has a low carbon content, which makes it particularly resistant to acid-induced corrosion. Whether you are at your sports session or racing on the circuit, your steel-strapped watch can accompany everywhere.
Leather
TAG Heuer's leather straps are crafted with the best calf and alligator leathers coming from exclusive breeding farms. Our highly-skilled craftsmen and women then cut, sew, assemble, and pad TAG Heuer's leather bracelets with unique know-how.
Rubber
TAG Heuer's rubber straps boast the perfect balance between resistance and comfort. Thanks to their unique silky finish, they offer better wear resistance than leather. Rubber is a high-tech, water resistant material designed to fit any shape.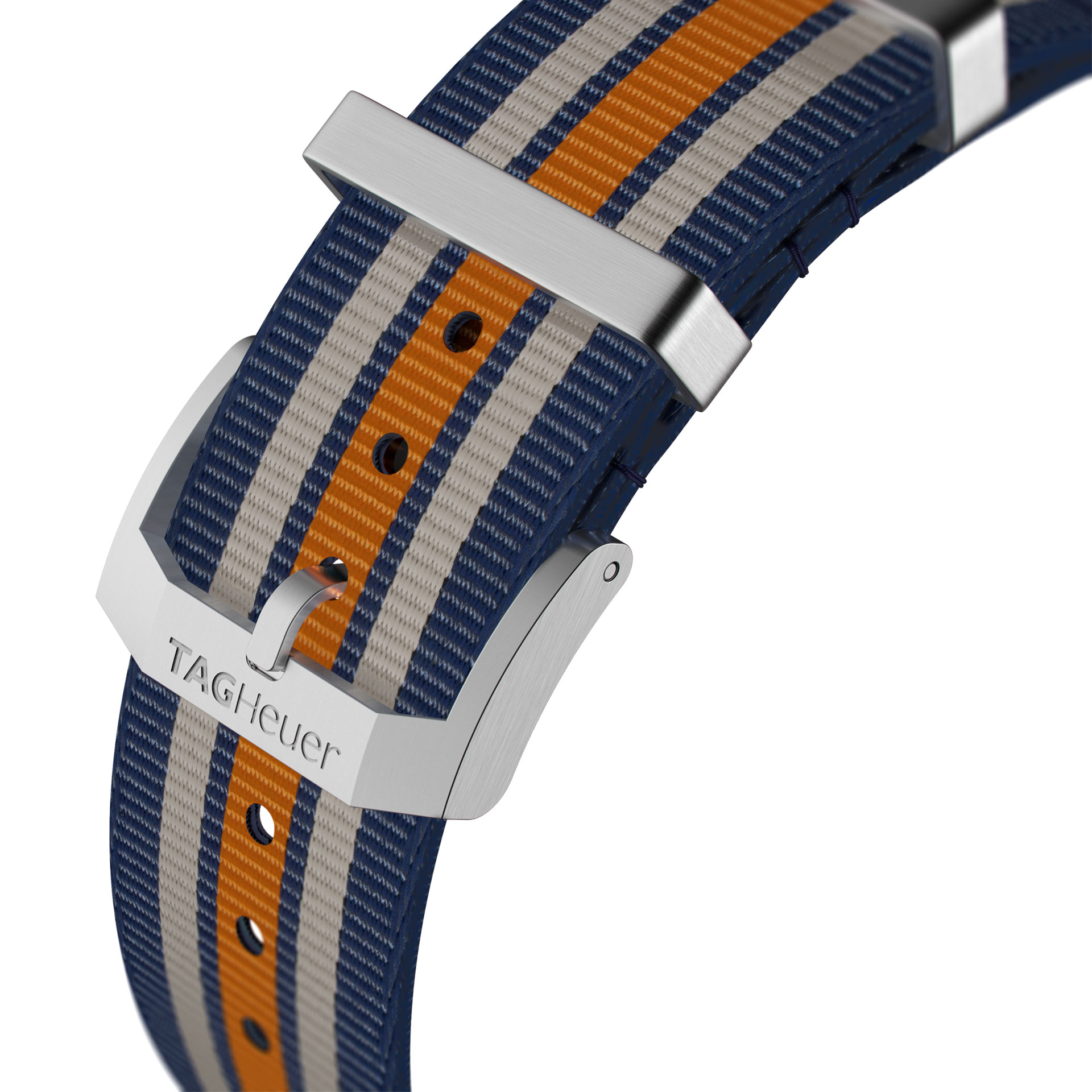 NATO
The heirs of a military history, our highly-restistant NATO straps are made of a single piece of nylon material. Originally worn on uniforms, they can be adjustd to fit any wrist size. Soft and durable, a NATO-style strap adds a touch of rugged elegance to TAG Heuer watches.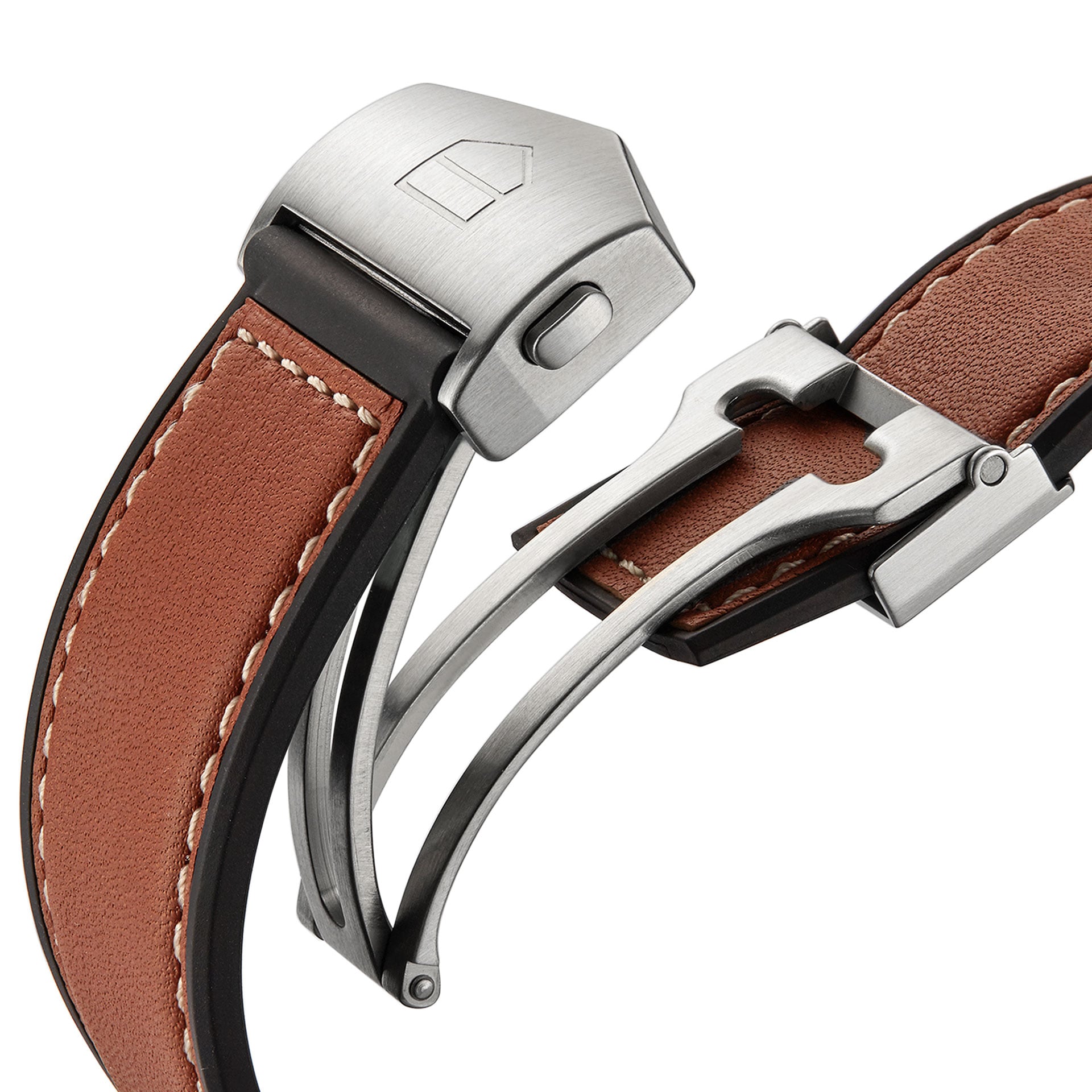 Bi-material
The elegance of leather, the simplicity of rubber. By bringing together its know-how in the use of the most advanced technologies, TAG Heuer has created its own blend of materials. These carefully-designed straps impart the best of both worlds to TAG Heuer watches.