motorsport
MONACO GRANd PRIX
A race like no other, the Monaco Grand Prix encapsulates the pure essence of Formula One.
Held since 1929 across Monaco's maze of winding streets, the Monaco Grand Prix is one of the world's most mythical races. In 2023, we will celebrate the 80th edition of the Formula 1 Grand Prix.
MONACO GRAND PRIX WATCH SELECTION
FROM RALLY TO GRAND PRIX
THE HEIR OF AN ICONIC URBAN RACE
Drawing on the Principality's 1911 rally, the Monaco Grand Prix held its first edition in 1929. A legend was born.
THE CROWN JEWEL
MAKING ITS WAY TO THE TOP
Organised every year since 1955, the prestigious F1 race has earned its place among the Triple Crown of Motorsports.
THE MONACO GRAND PRIX CIRCUIT
A fiendishly challenging track, bringing skilled F1 drivers on a devilish ride across the city's incredibly tight roads.
Since 2011, TAG Heuer is the Official Watch Partner of the Monaco Grand Prix.
THE ULTIMATE TEST
THE MONACO GRAND PRIX TODAY
Widely regarded as the planet's most demanding circuit, the Monaco Grand Prix puts the nerves of seasoned F1 drivers to the test.
ONLY THE BEST
THE DRIVE TOWARDS EXCELLENCE
At the apex of precision and skill, unparalleled in the world of F1, the Monaco Grand Prix champions those who dare to push their limits.
Partnership
A proud partner of the Oracle Red Bull Racing Formula 1 Team since 2016, TAG Heuer had the privilege of sharing the team's most spectacular feats, building up to Max Verstappen victorious finish in 2021 and 2022. The last season also saw the team earning the World Constructors' Championship title.
Discover our partnership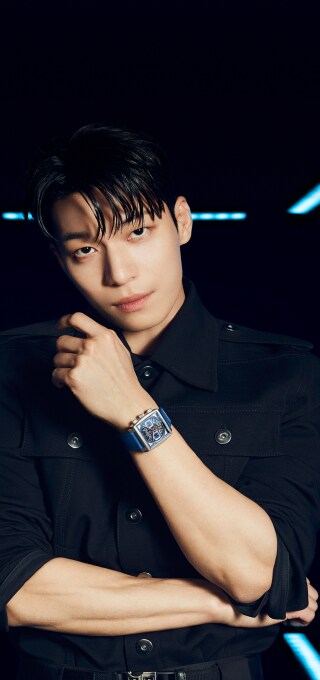 A MAVERICK AT HEART
THE ICONIC TAG HEUER MONACO
Since 1969, the square-shaped TAG Heuer Monaco encapsulates the rebellious spirit of legendary drivers, unafraid to tackle gruelling racetracks.
MORE STORIES ON OUR ONLINE MAGAZINE - THE EDGE