Haute Horlogerie
Since 1860 we have never ceased innovating.
Deeply involved in the world of sports and motorsports very early on, we developed some of the world's most accurate watches and timing instruments, making it possible to measure the world's most impressive records.
Our Haute Horlogerie workshop combines exceptional technical skills and unique know-how.
Illustrating our ability to innovate and create stunning pieces, our Haute Horlogerie watches feature prestigious complications, boasting a meticulous choice of components and use of precious materials.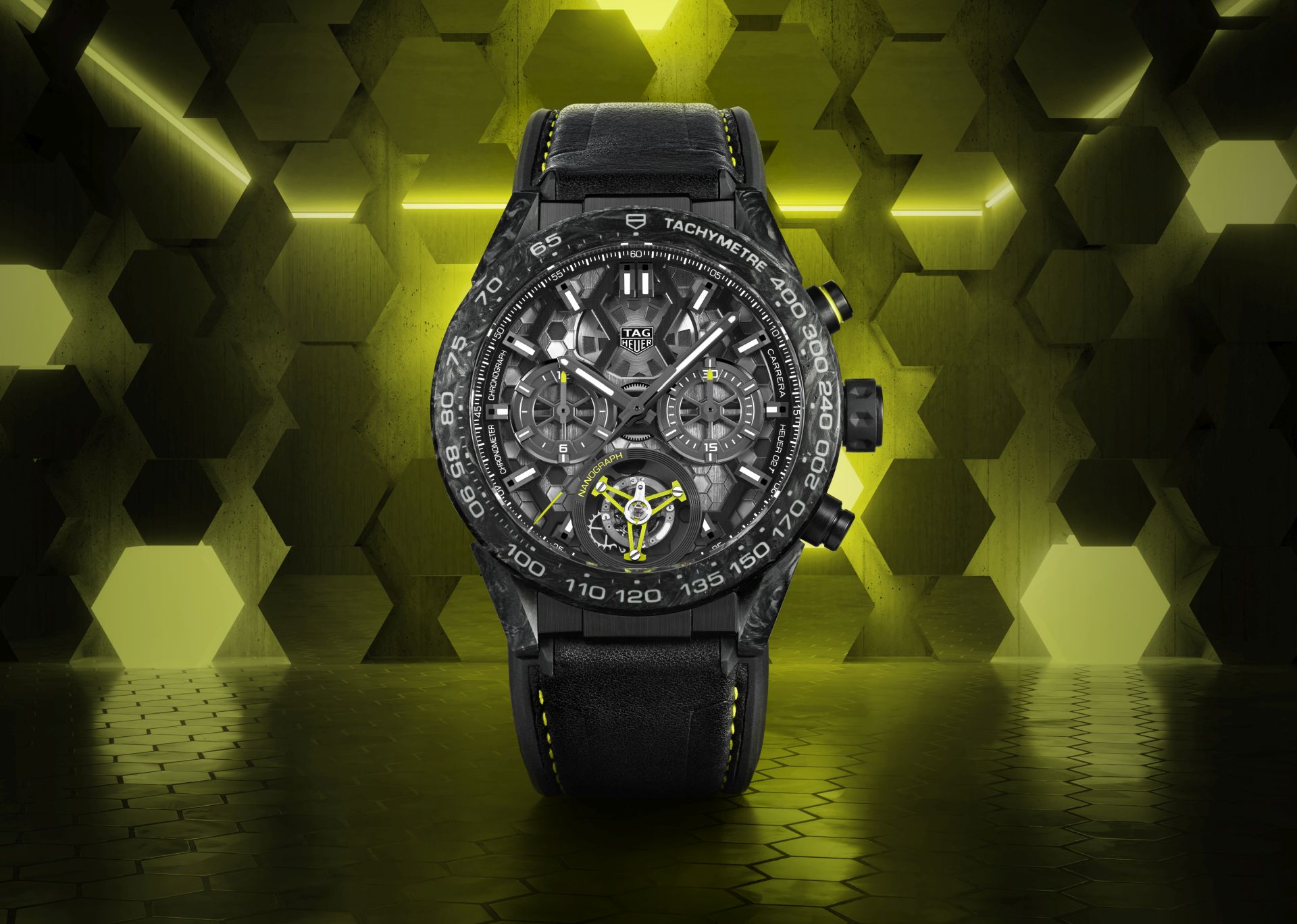 TAG Heuer Carrera Heuer 02T Tourbillon Nanograph
Our research institute TAG Heuer took several years to create a revolutionary component: an ultra-lightweight and low-density carbon composite hairspring, entirely non-magnetic and totally isochronous. It is now used in the TAG Heuer Carrera Heuer 02T Tourbillon Nanograph, regulated by a tourbillon and equipped with a COSC-certified chronograph.
Learn More
TAG HEUER CARRERA MIKROGRAPH 1/100TH OF A SECOND
The MIKROGRAPH 1/100th OF SECOND marked the beginning of a new generation of TAG Heuer Haute Horlogerie "MIKRO" watches. This ground-breaking technology combines two assortments respectively beating at 28,800 and 360,000 beats per hour, offering unparalleled precision and readability. With its two different balance wheels featuring separate escapements and transmission systems, the 1916 Mikrograph fuses with the TAG Heuer Carrera's iconic design in a seamless blend of tradition and cutting-edge technology.
Learn More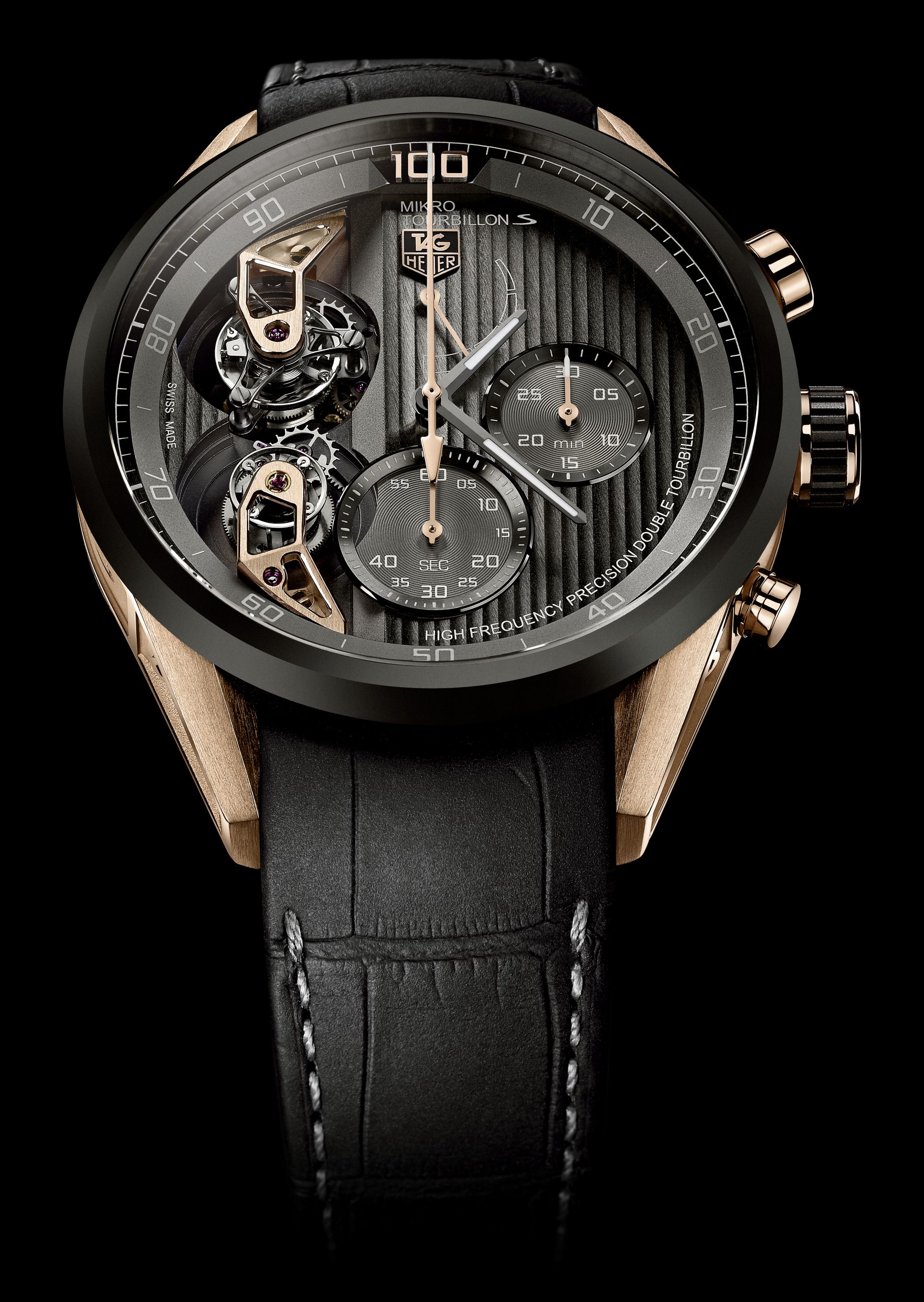 TAG Heuer Carrera Mikrotourbillons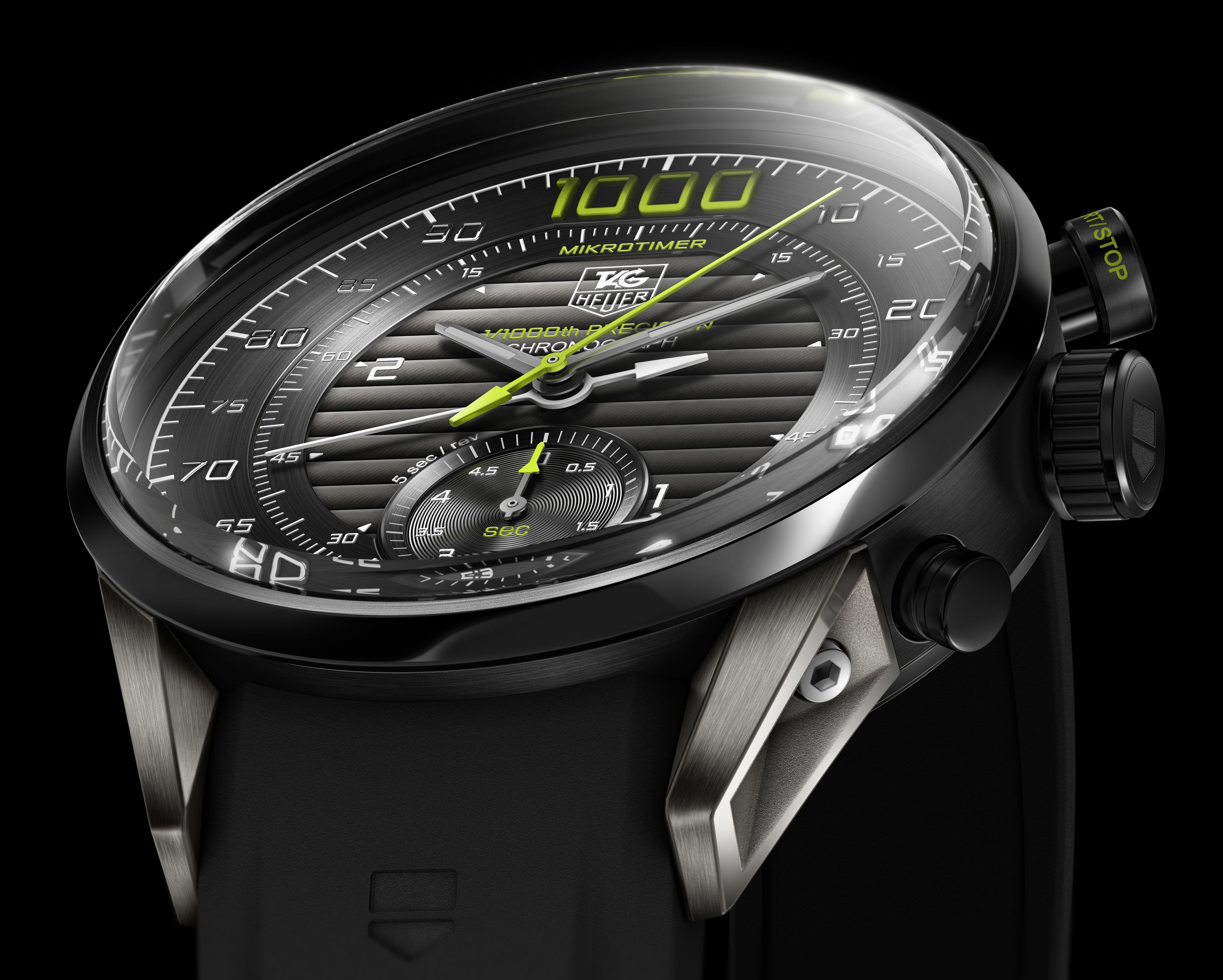 TAG Heuer Carrera Mikrotimer Flying 1000
TAG Heuer Carrera Mikrogirder
TAG Heuer Carrera Mikropendulum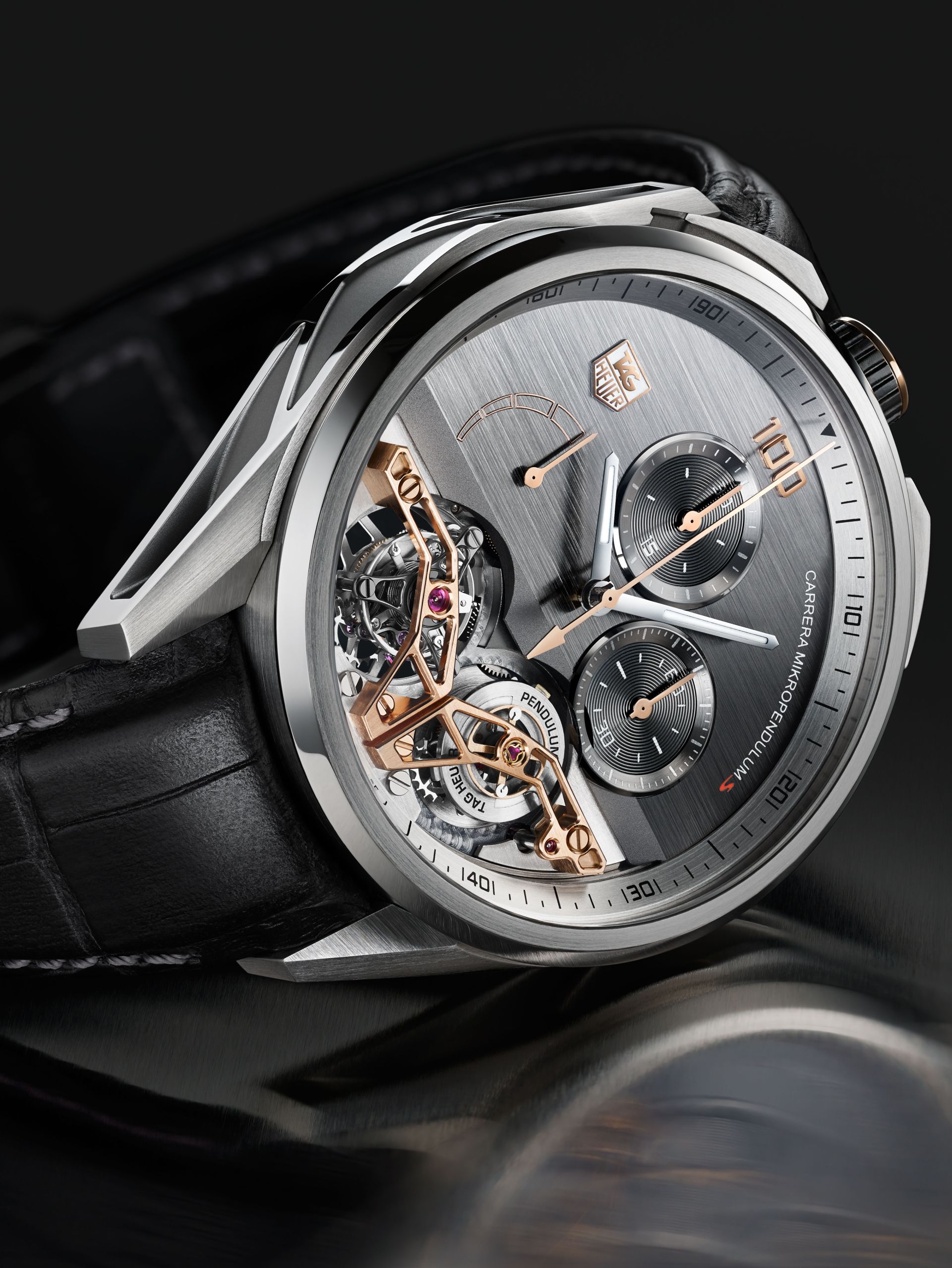 TAG Heuer Carrera MikropendulumS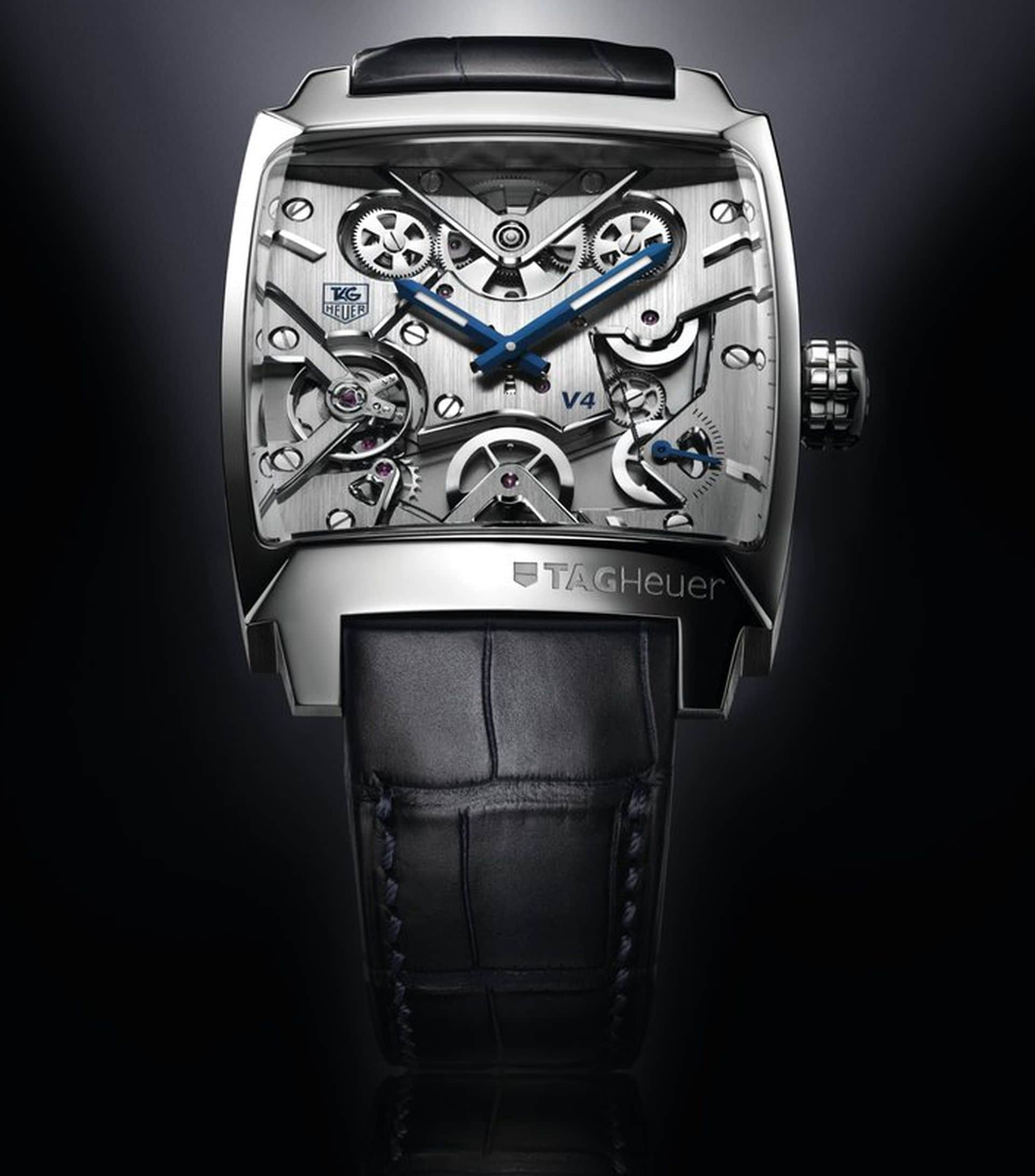 TAG Heuer Monaco V4
When it first hit the market in 1969, our iconic TAG Heuer Monaco watch was the world's first chronograph to feature square case and a left-mounted crown.
In 2004 we shook the watchmaking world once again with the TAG Heuer Monaco V4. With 4 barrels mounted on ball-bearings and pinions, the Monaco V4 is the world's first belt-driven watch.
Learn more