TAG HEUER MONACO
ONLY WATCH 2023
For Only Watch 2023, a seasoned team of experts has created the new TAG Heuer Monaco Split-Seconds Chronograph, an exceptional, revolutionary timepiece. An absolute watchmaking tour de force.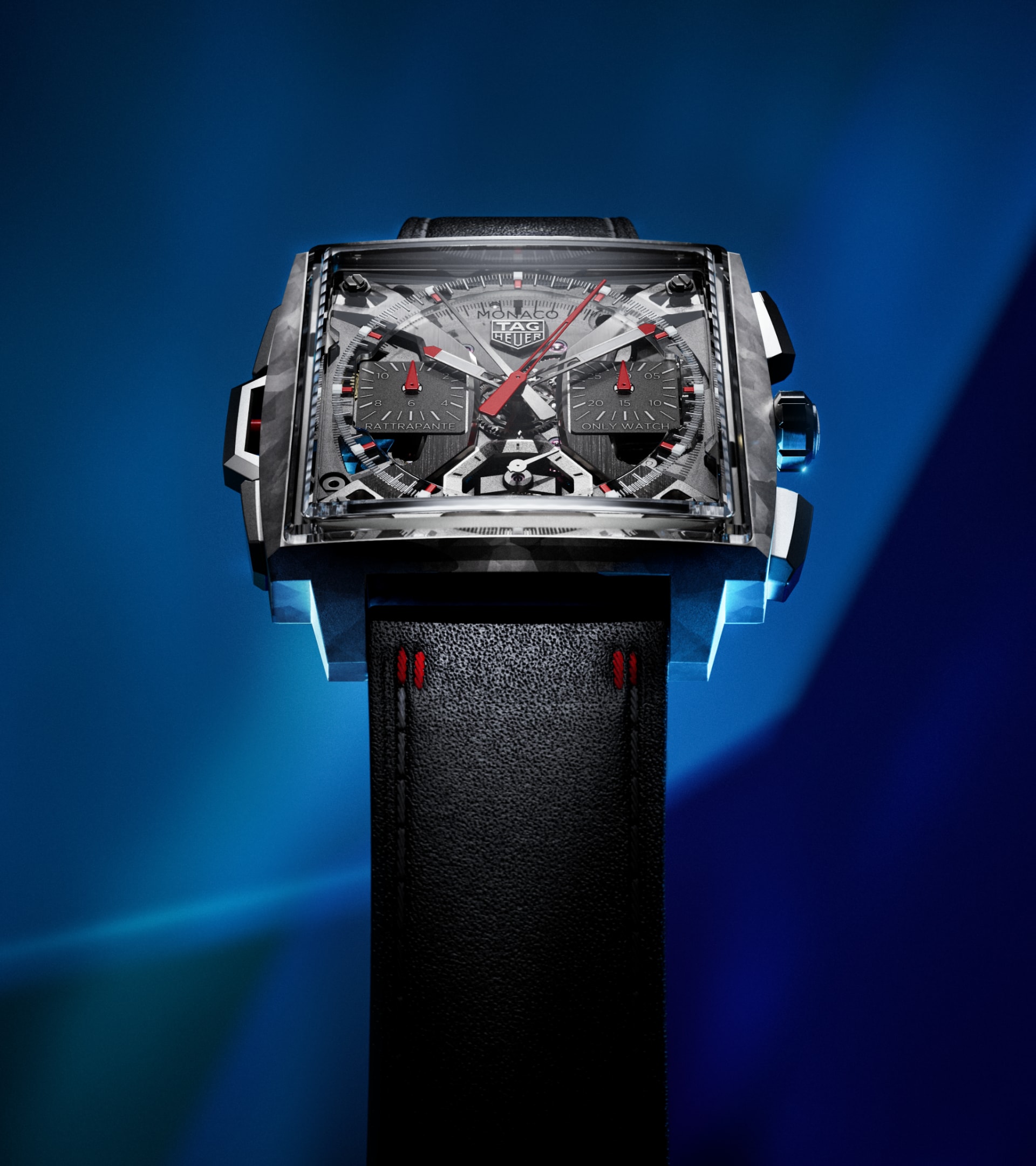 ULTIMATE PRECISION
PURSUING THE INTRICATE ART OF MASTERING TIME
This one-of-a-kind Monaco watch enriches the Maison's lineage of ground-breaking precision timing instruments pioneered by the Mikrograph in 1916. Extreme accuracy has always been the hallmark of TAG Heuer.
AVANT-GARDE DESIGN
PUSHING THE BOUNDARIES OF STYLE AND TECHNIQUE
The bold and rebellious spirit of the TAG Heuer Monaco reaches new heights thanks to the redesigned case, expertly combining ultra-light texturised titanium with sapphire crystals and featuring a stunning hand-painted oscillating mass.
CAROLE KASAPI
THE UNIQUE TOUCH OF A VISIONARY WATCHMAKER
Meet Carole Kasapi, TAG Heuer's award-winning Movements Director and the brains behind TAG Heuer's first mechanical split-seconds chronograph wristwatch.
ONLY THE BEST
Remarkable timepieces can only be born out of the minds and hands of exceptional people. To create this unique wristwatch, Carole Kasapi assembled a team of world-renowned watchmaking experts.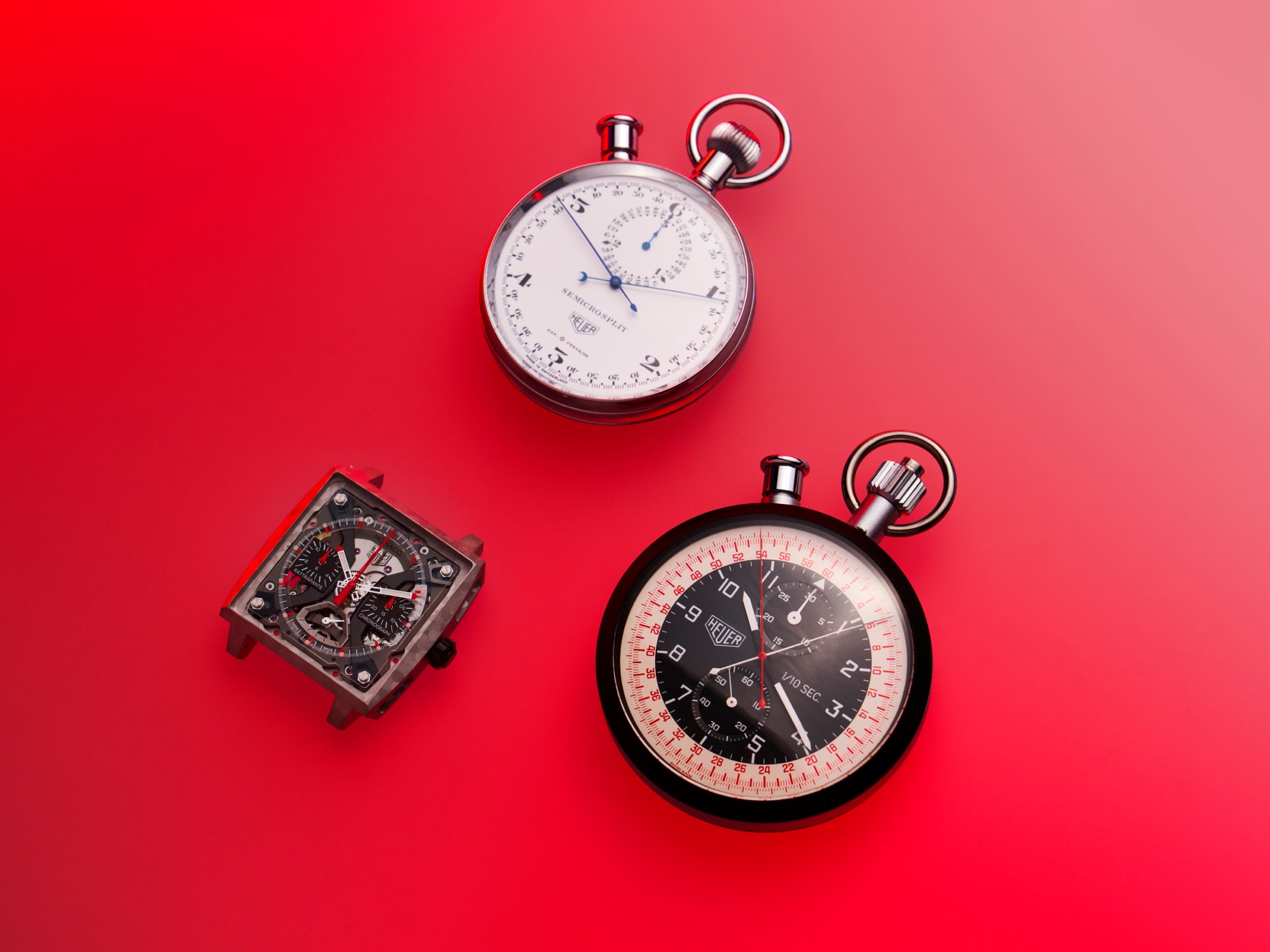 AVANT-GARDE CREATIVITY
For this unique project, it was only natural to choose the Monaco as it perfectly encapsulates TAG Heuer's pioneering and rebellious spirit.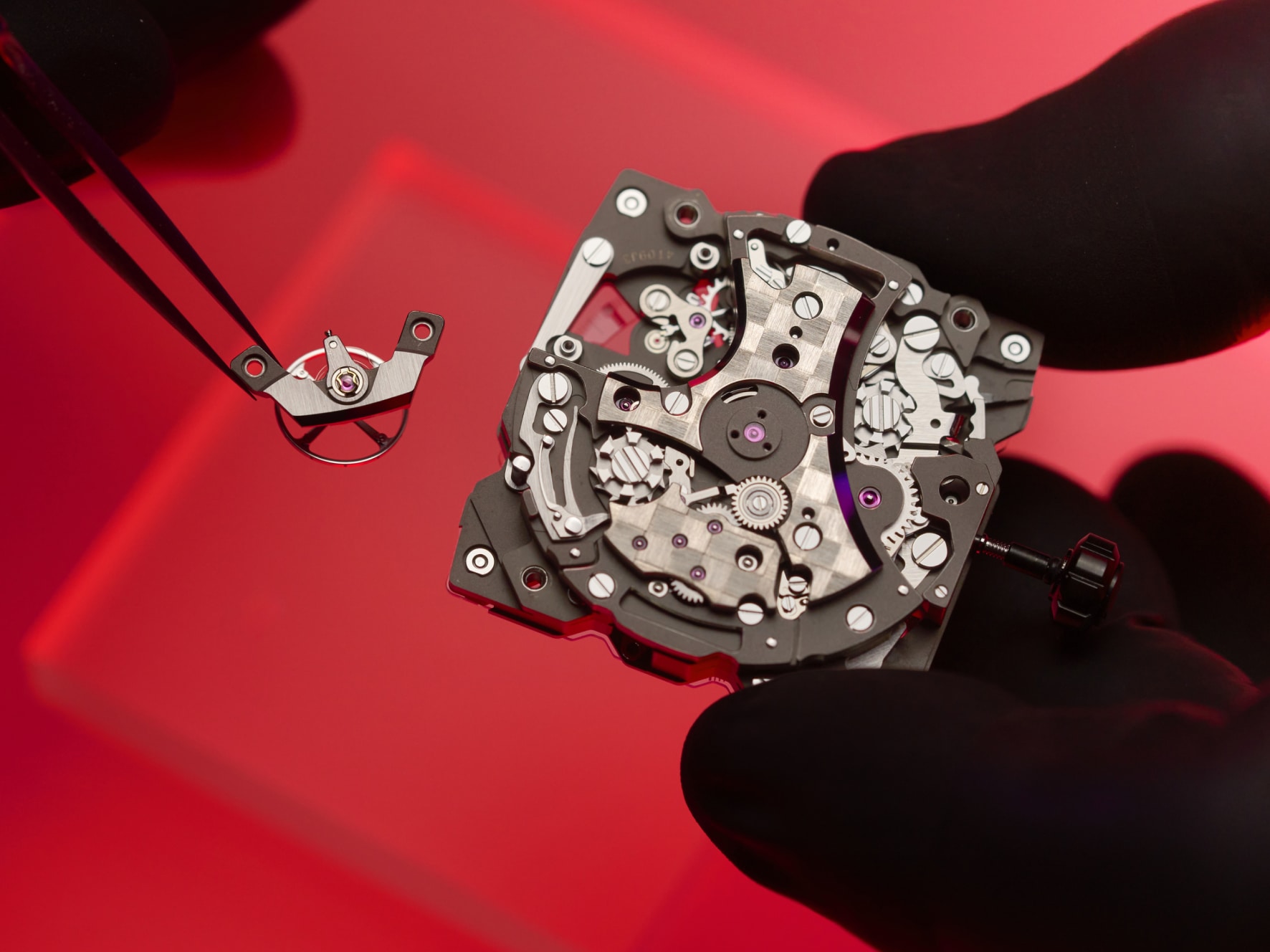 SUPERIOR MATERIALS
Emmanuel Dupas, Director of the TAG Heuer Institute, led the research on ultra-light texturized titanium, adding a stunning effect to the watch.
A ONE AND ONLY WATCH
By offering this unique timepiece at the 2023 edition of the Only Watch auction dedicated to supporting research into Duchenne muscular dystrophy, the Maison takes pride in joining this noble cause.
AT THE LEADING EDGE
AN AUDACIOUS TEAM WITH A RELENTLESS DESIRE TO INNOVATE
Led by the brilliant Carole Kasapi, a dream team of watchmaking experts has crafted a prodigious horological masterpiece. At its core, the new TH81-00 rattrapante calibre combines cutting-edge innovation with technical prowess.
JULIEN DELCAMBRE
REINVENTING A DESIGN ICON WITH BOLD PANACHE
Julien Delcambre, Senior Product Designer at TAG Heuer, ingeniously blended sapphire and texturized titanium to create an ergonomic design.
SOPHIE RENAUD
INTRODUCING THE QUEEN OF LUXURY LEATHER STRAPS
For 25 years, Swiss-based Sophie Renaud has mastered the art of leather strap making to perfection. An indispensable addition to the team.
NOBLE MATERIAL
Before the craft begins, Sophie's first step involved selecting the perfect piece of calf leather.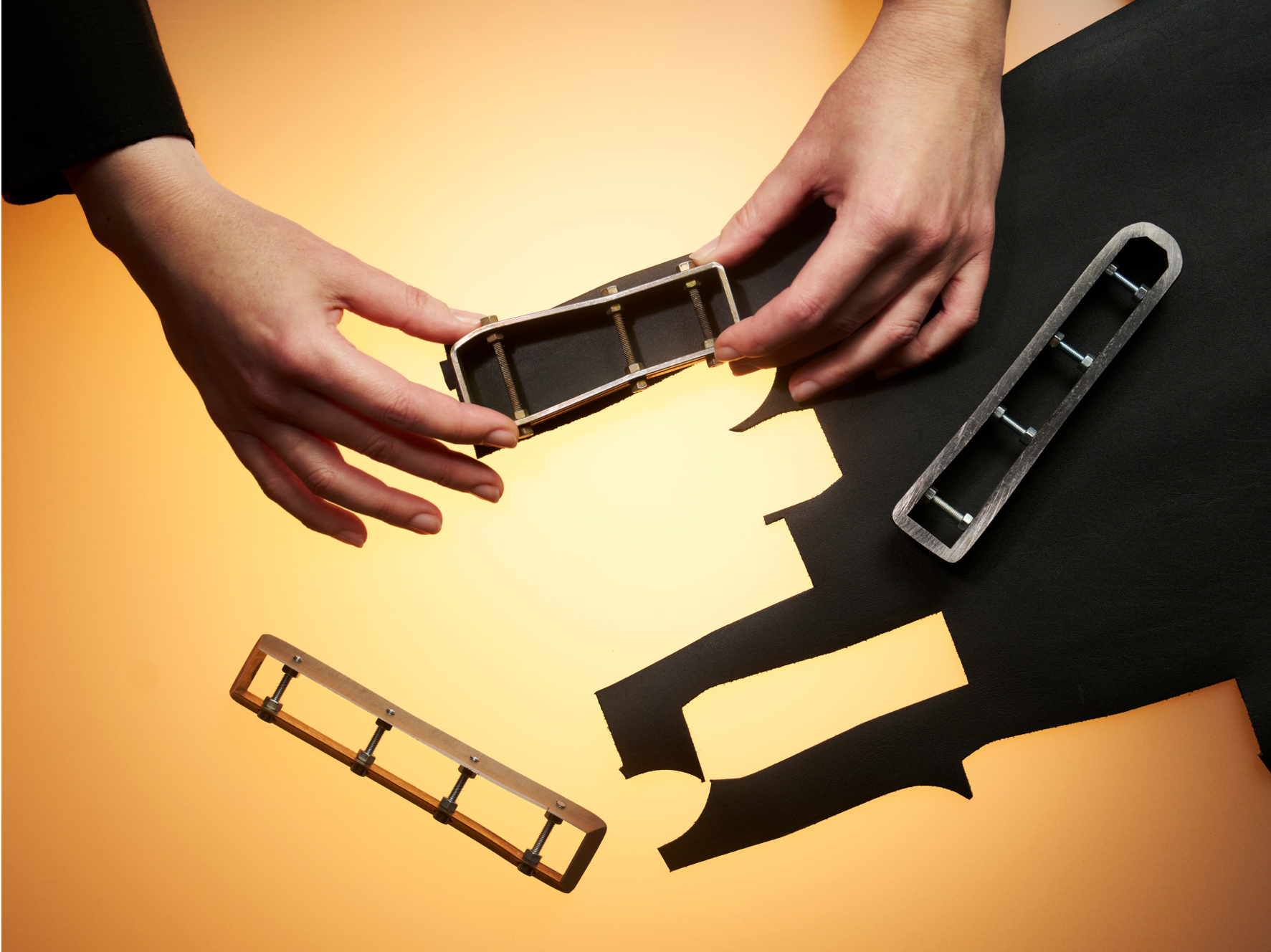 SHAPED TO PERFECTION
Next, she cut out the overall shape using a special cutter before fine-tuning the form using a specific precision cutting tool.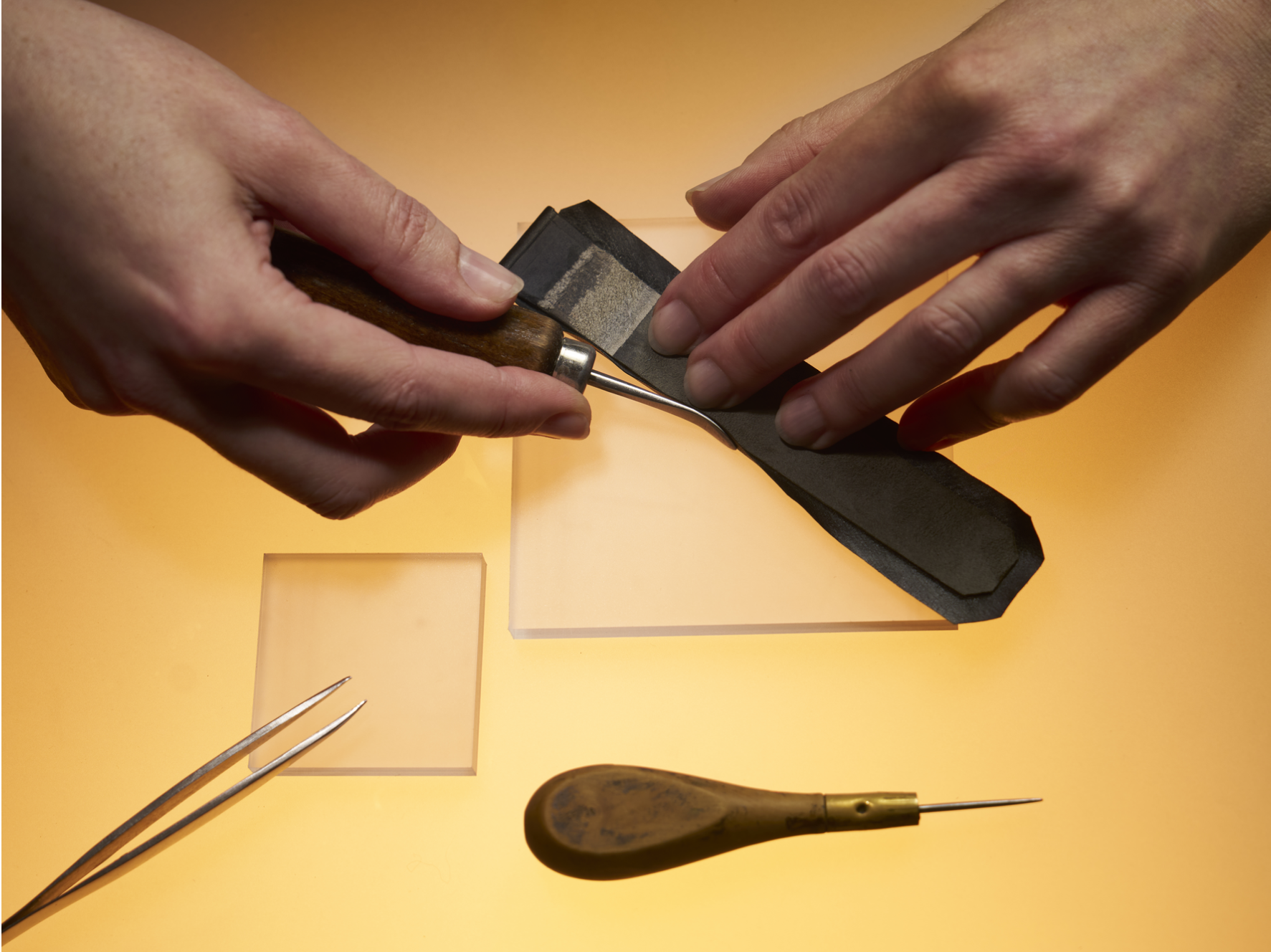 SEAMLESS FINISHES
After the "rembordage" step, which consists in gluing the edges to create a smooth finish, Sophie carefully stitched in the red thread.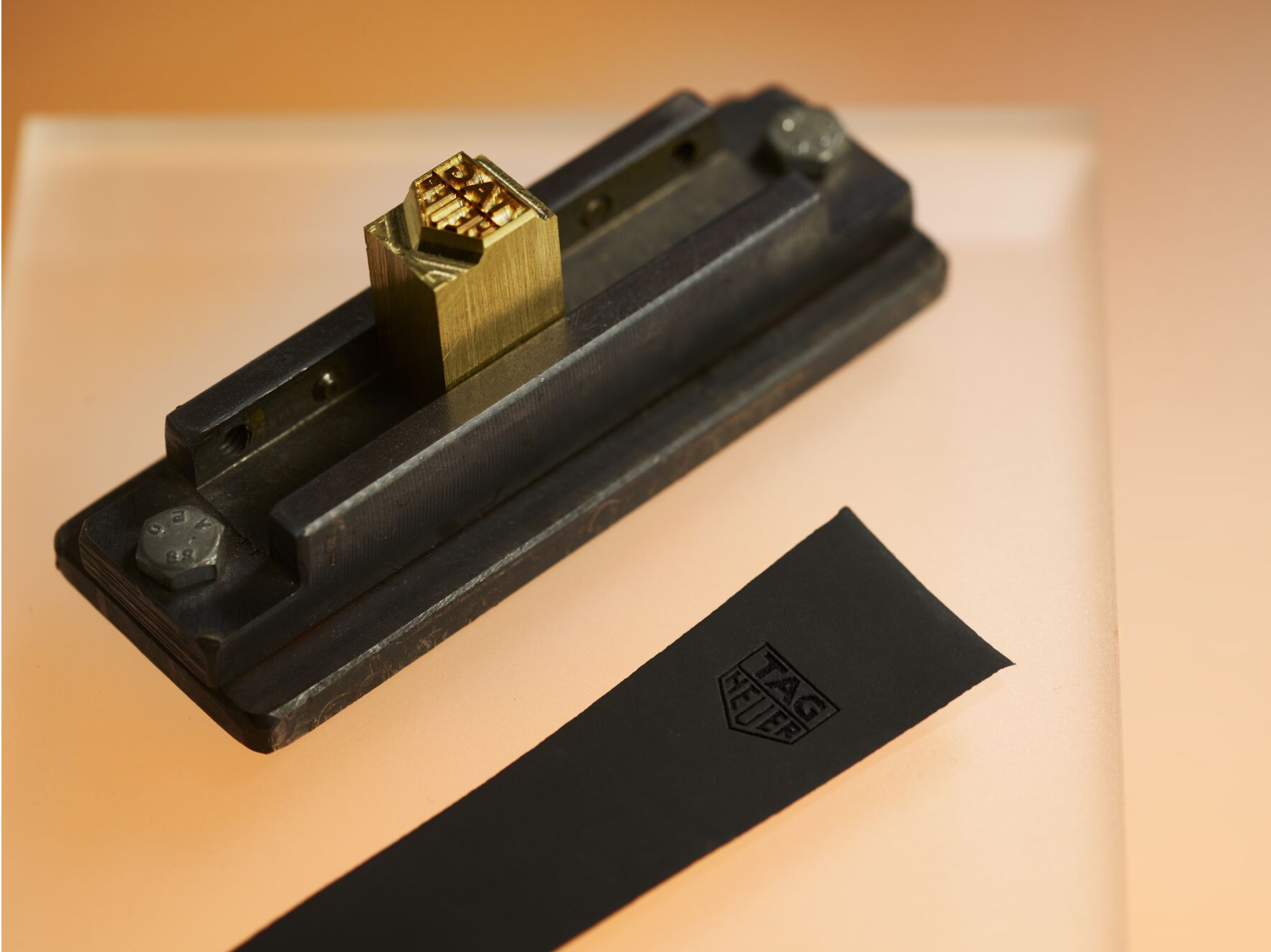 EVERY DETAIL COUNTS
Finally, the TAG Heuer logo was hot-pressed onto the strap, a unique process known as "marquage à chaud".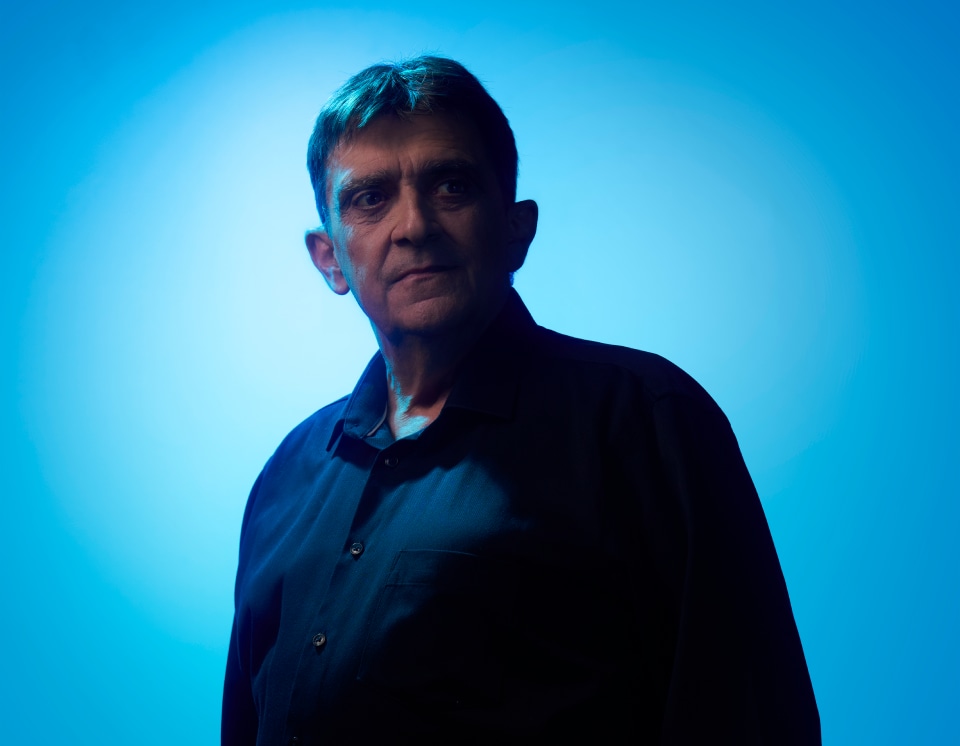 ANDRÉ MARTINEZ
THE ULTIMATE VIRTUOSO OF MINIATURE PAINTING
Regarded the "Picasso of watchmaking," André Martinez put his exceptional know-how into meticulously painting the oscillating weight.
UNDER SKILLED HANDS
André started by mixing all the paints by hand from ten base tones before carefully re-creating the nine colors of the Only Watch logo.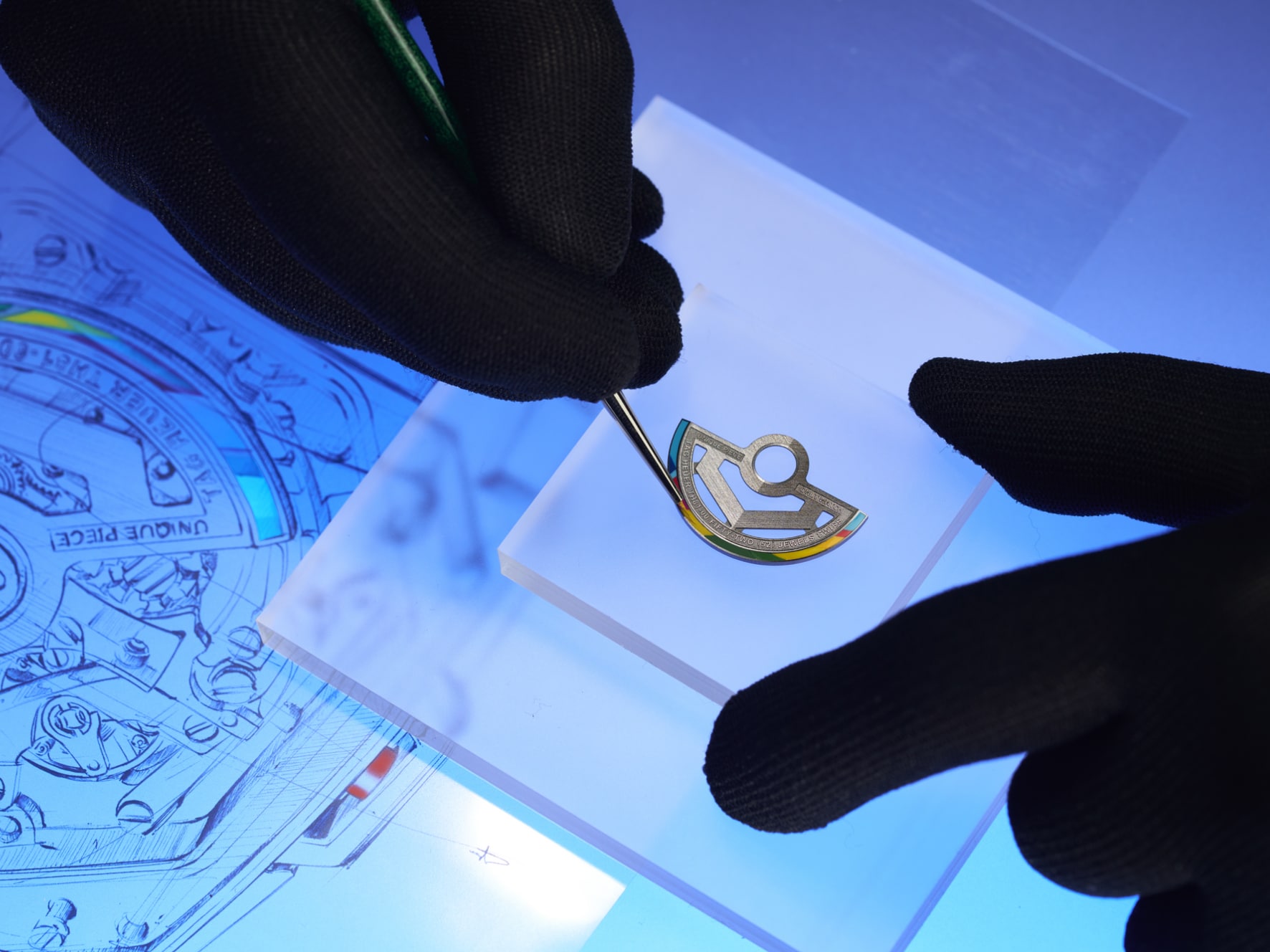 MASTERFUL PRECISION
After hand-cutting his brushes to ensure ultra-thin strokes, André used special binoculars to enhance the miniature surface to be painted.
FLAWLESS RENDITIONS
André thoroughly dried the paints under 90°C and covered them with a transparent lacquer, ensuring a smooth, immaculate finish.
FABRICE DESCHANEL & STEPHANE MATUREL
MASTERS OF THEIR CRAFT DOWN TO LAST DETAIL
Fabrice Deschanel and Stéphane Maturel, founders of Artime, are experts of handcrafted decorations. They created the watch's components and handcrafted its finishings. An essential duo.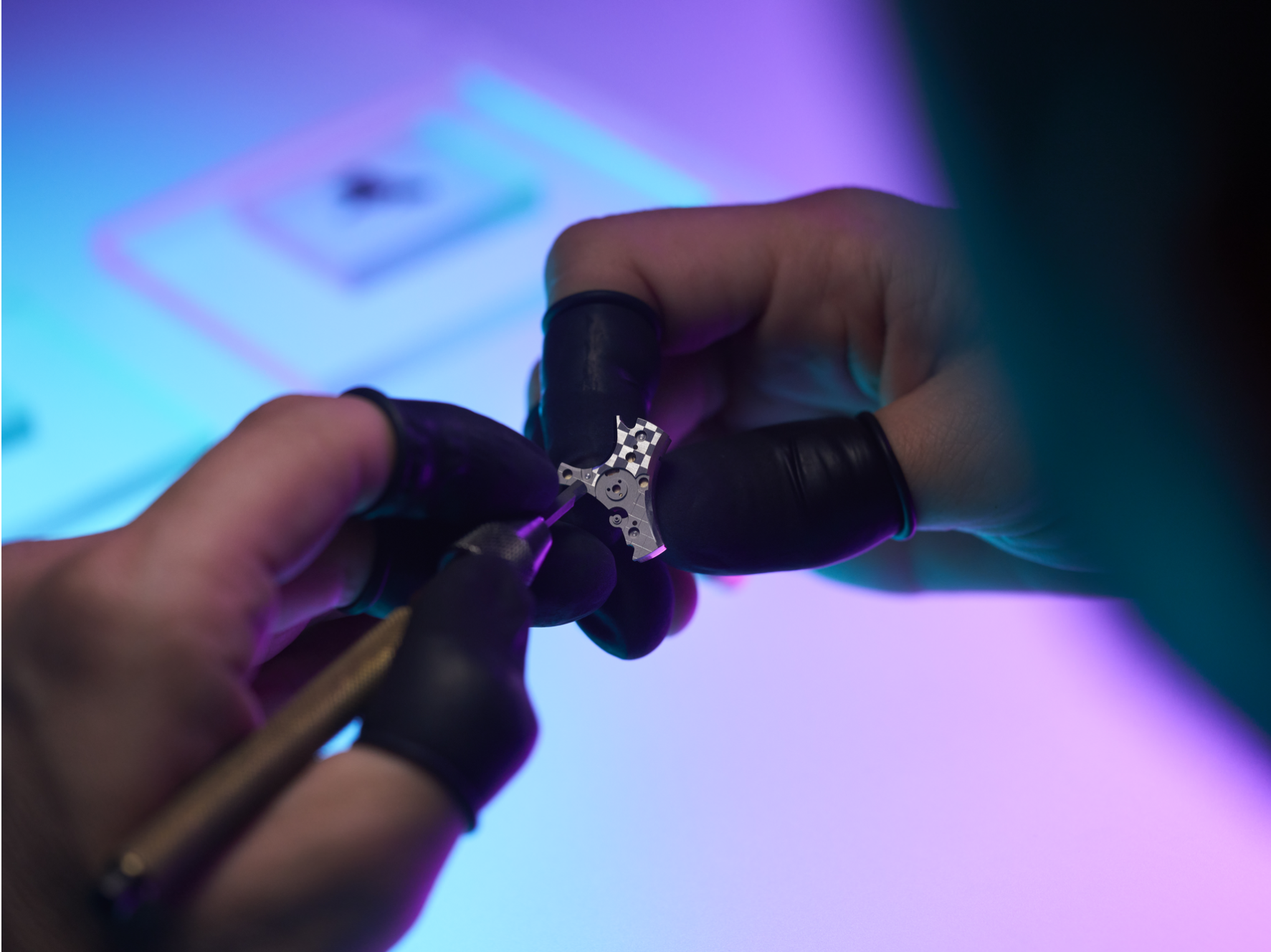 EXPERT HANDS
Stéphane, also known as "the king of finishing," meticulously hand-decorated each movement component developed by Fabrice.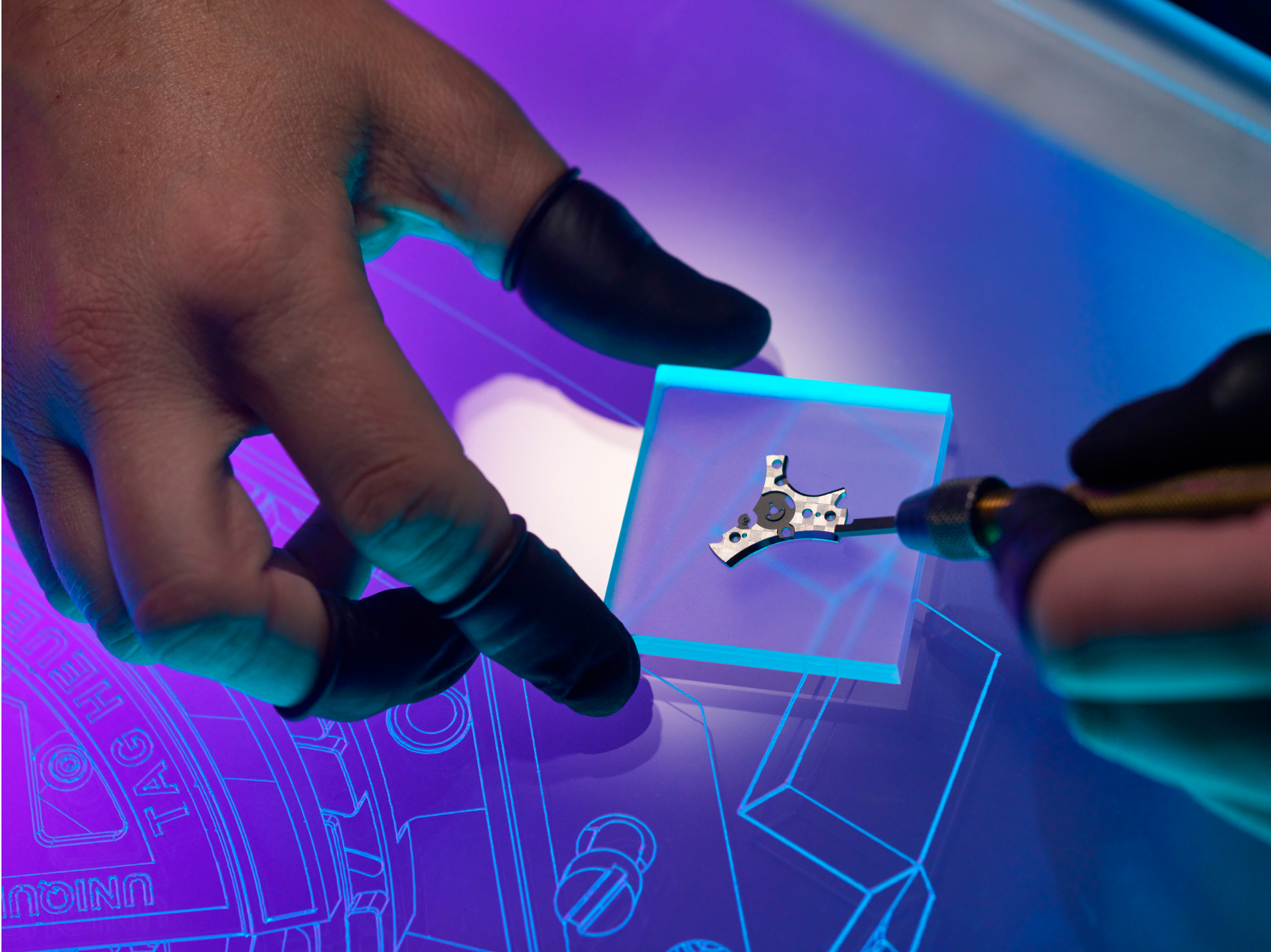 A KNACK FOR EXCELLENCE
Hand-brushed with extreme precision and skill, the checkered flag motif on the rotor bridge expresses the racing DNA of TAG Heuer.
ABSOLUTE DEDICATION
Stéphane's team dedicated 30 to 40 hours and employed 10 different finishing techniques to complete the project.