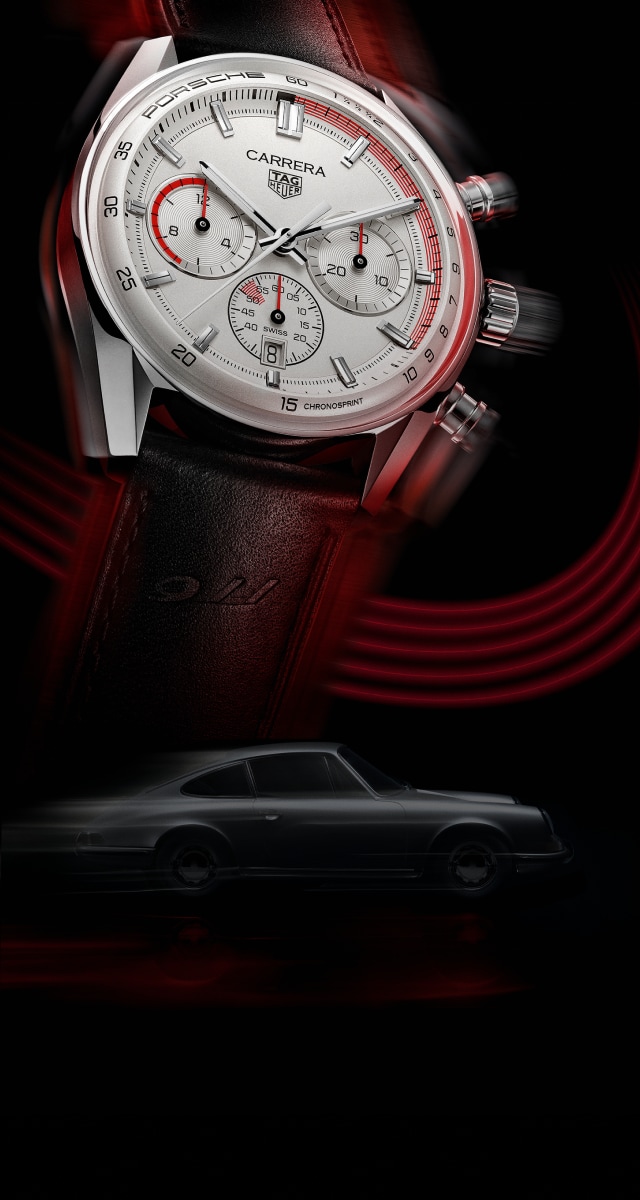 TAG HEUER
Carrera Chronosprint x Porsche
DARING ICONS
Crafted in two thrilling steel and gold versions, the TAG Heuer Carrera Chronosprint x Porsche honours 60th anniversaries of two legends: the TAG Heuer Carrera and the Porsche 911. A watchmaking monument.
SHOP THE WATCH
HOME IS WHERE THE RACE IS
FROM SPORT CAR TO WRISTWATCH WITH INCOMPARABLE STYLE
The classic, timeless style of the TAG Heuer Carrera mirrors the legendary Porsche 911's flawless proportions, graceful curves, and spirited demeanour. 60 years on, both racing icons are as immortal as ever.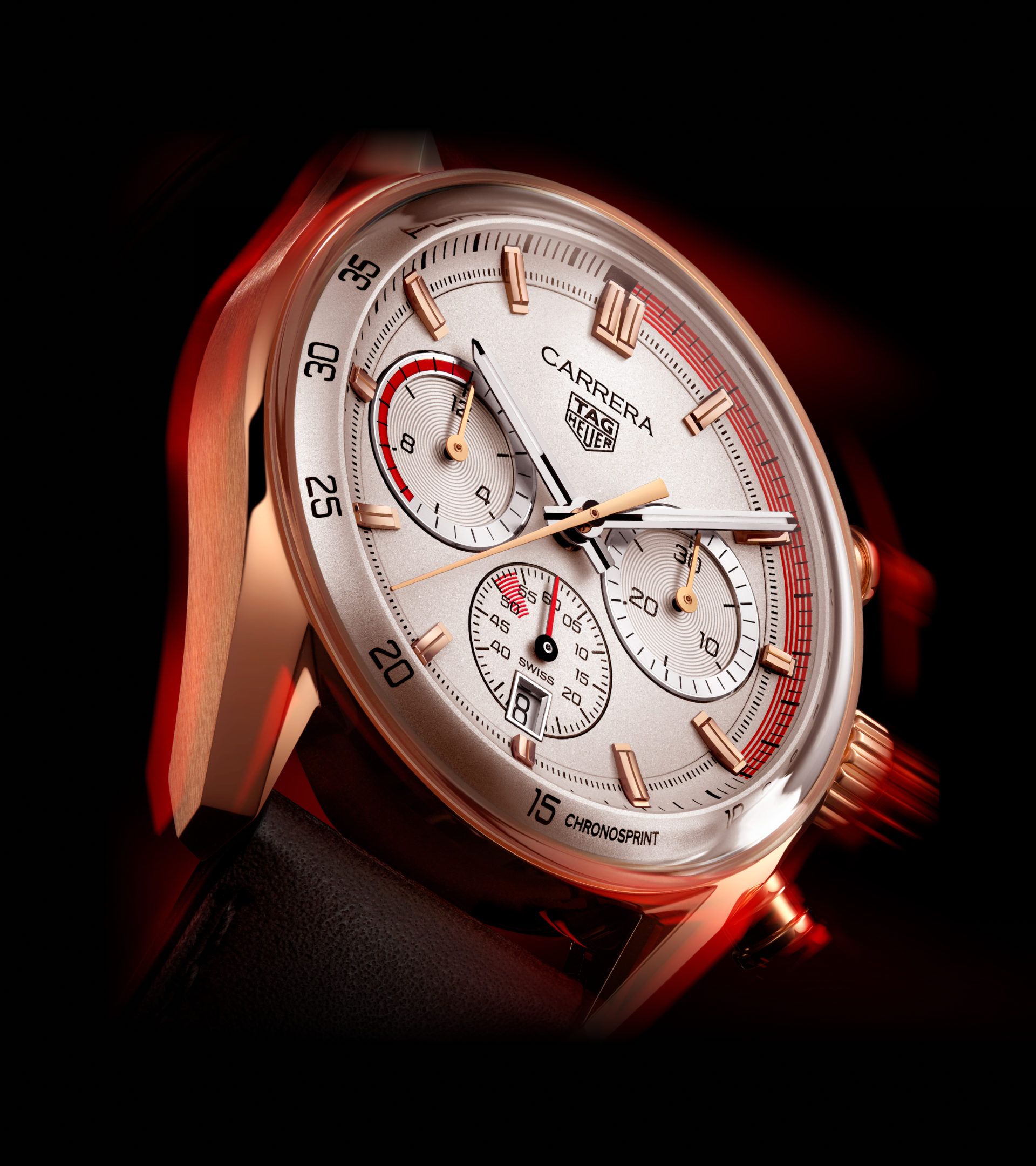 AN ODE TO SPEED
The watch's captivating visual references to the Porsche dashboards of the 1970s add a dynamic edge to this speed-driven timepiece. The result is a passionate aesthetic homage to a racing legend.
SHOP THE WATCH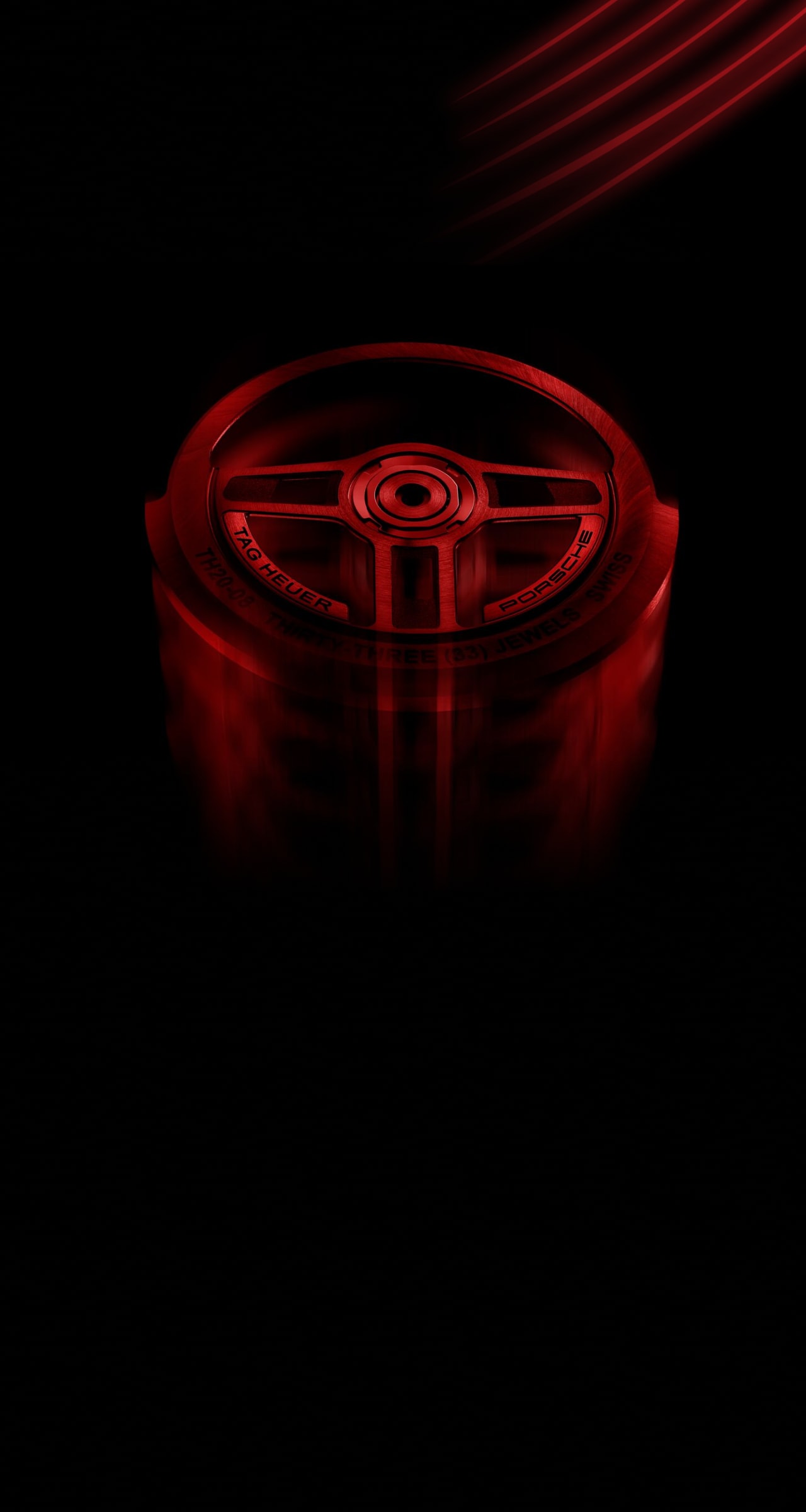 NATURAL ALLIES
BOUND BY A SHARED PASSION FOR SPEED AND PRESTIGE
United by their forays into the captivating world of motor racing, TAG Heuer and Porsche have joined forces to fuse automotive excellence with horological mastery. Rooted in the past, driven towards the future.
LEARN MORE ABOUT OUR PARTNERSHIP
FUELLED BY EXCELLENCE
THE ESSENCE OF CRAFTSMANSHIP, FROM ONE ICON TO THE OTHER
Avant-garde design, daring innovation and technical brilliance have always been the hallmark of TAG Heuer and Porsche. The TAG Heuer Carrera Chronosprint x Porsche is a testament to both icons' unwavering pursuit of excellence.
LEARN MORE ABOUT TAG HEUER SAVOIR-FAIRE