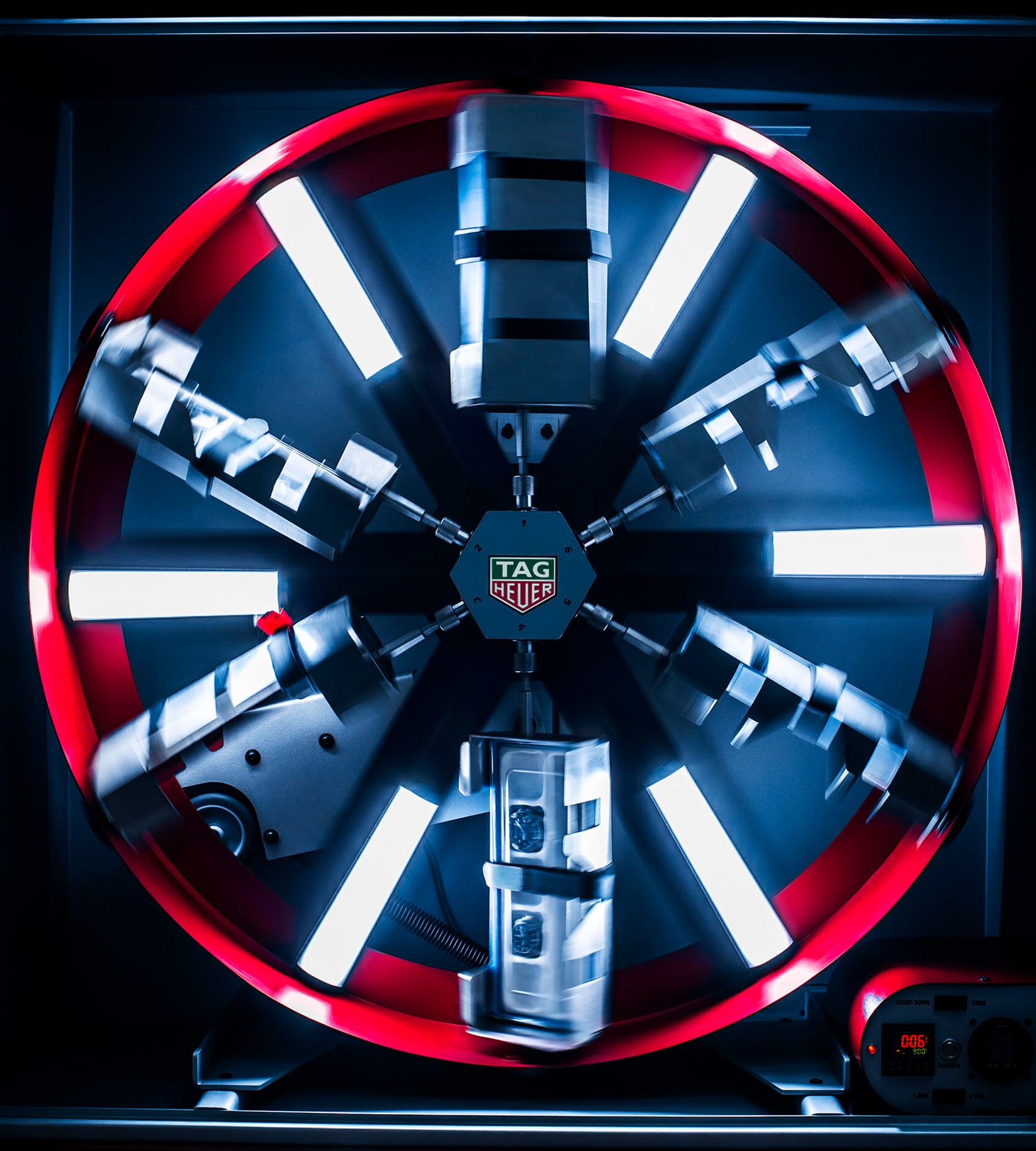 THE CHRONOGRAPH
Within the confines of a laboratory, numerous tests take place to be able to deliver the best quality to you. A test watch is placed in a machine that simulates pressing the start/stop pusher 20,000 times and the reset pusher 10,000 times. The watch is then dismantled and the condition of each part is fully assessed.
WATER RESISTANCE
TAG Heuer's know-how in sport watches. In order to ensure that a watch is water resistant to a specified depth, it is placed in a pressurized vessel, immersed in water and subject to a defined pressure. A further test, using helium, also ensures there is no risk of water ingress.
SHOCK RESISTANCE
The 'Drop test' replicates the watch falling and striking the ground with a force of 1000 – 5000G.
METAL BRACELETS
Link models are known for its integrated iconic bracelet. The bracelet is also checked for its robustness. A 'Shaker Machine' vibrates the bracelet in order to check that the pins connecting the links are secure and that the bracelet retains its impressive flexibility. After the bracelet has been tested on the machine, the individual links are checked for signs of premature wear.
LEATHER BRACELETS
Leather straps are placed in a 'Pull and Twist' machine. The name of the machine is very apt as it perfectly conveys the arduous treatment it metes out to the strap, stretching it in various ways.