MOTORSPORT
ORACLE RED BULL RACING
Since 2016, TAG Heuer has been the official timekeeper and partner of the Oracle Red Bull Racing Formula 1 team, accompanying all its successes until the final historic performances in 2022, winning the drivers' & constructors' world championships.
Audacity, high-performance, and avant-garde
These are the words that best sum up TAG Heuer and Oracle Red Bull Racing team's pursuit of excellence through their long-term partnership. A shared passion for inspiring feats, and a sight on victory.
ORACLE RED BULL RACING'S WATCH SELECTION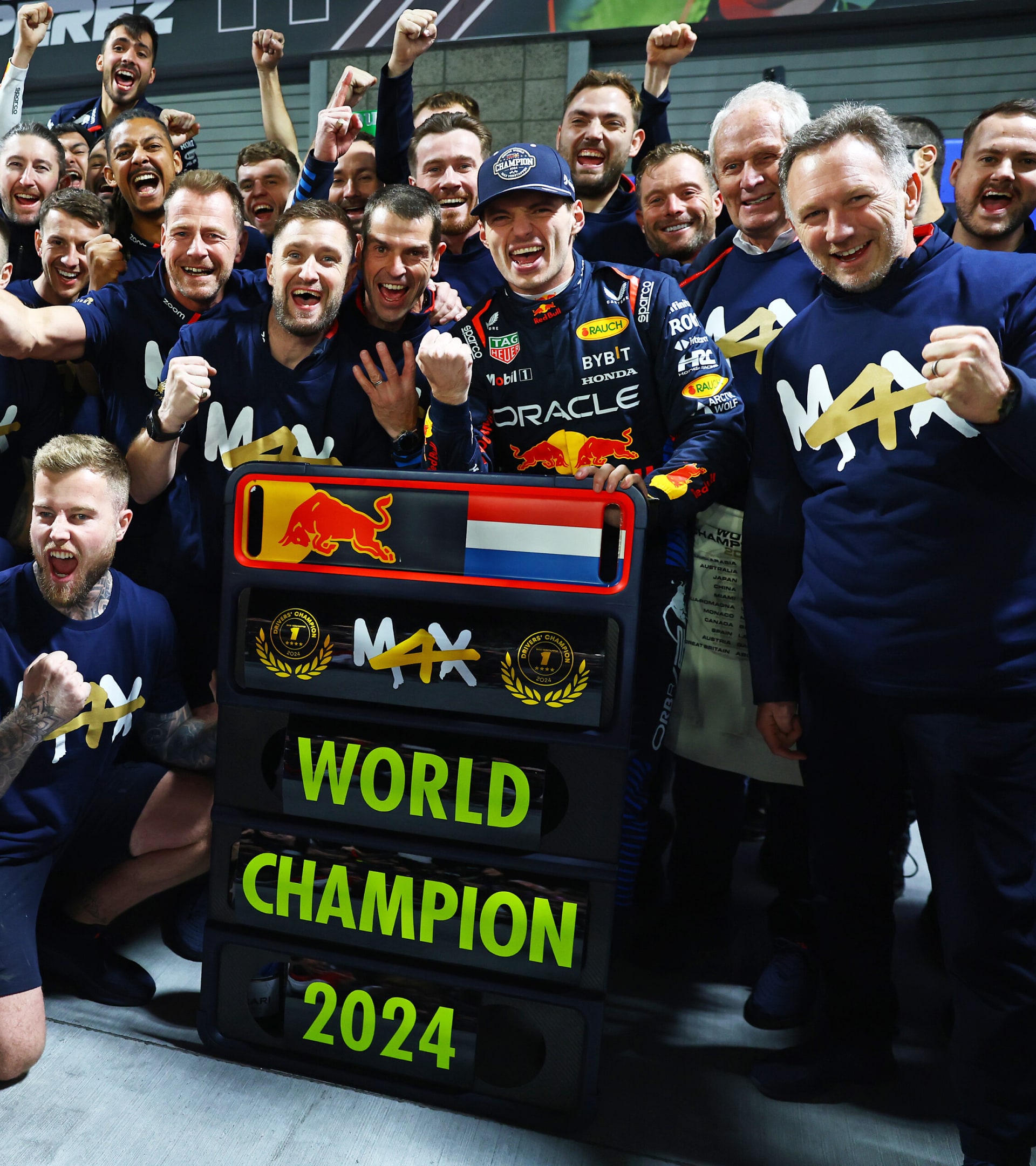 ORACLE RED BULL RACING
SHEER PASSION
Since its inception in 2004, the Oracle Red Bull Racing team has profoundly impacted the world of motorsport. With a record four consecutive Constructor's and Driver's Championship titles from 2010 to 2013, the team is driven by its passion for high-performance on the racetrack. An audacious team of seasoned professionals continually seeking to push the limits even further.
TAG Heuer and Oracle Red Bull Racing share the same passion for innovation and audacity. We are equally proud to be the Official Timekeeper, Official Watch, and Team Performance Partner of the multiple world Formula One champion team.
VIEW ALL MOTORSPORTS WATCHES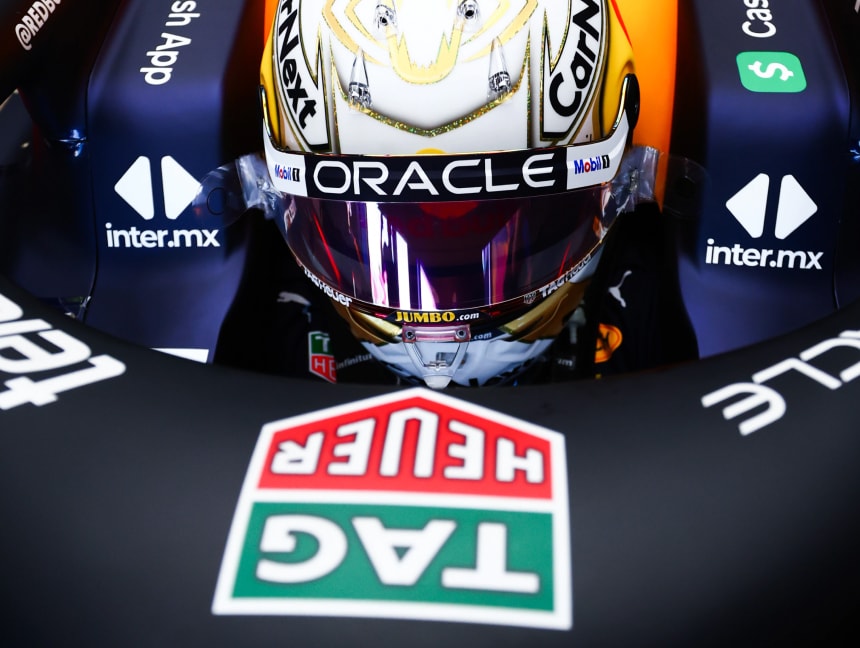 ORACLE RED BULL RACING
TRUE GRIT
ORACLE RED BULL RACING PILOTS
ORACLE RED BULL RACING
MAX VERSTAPPEN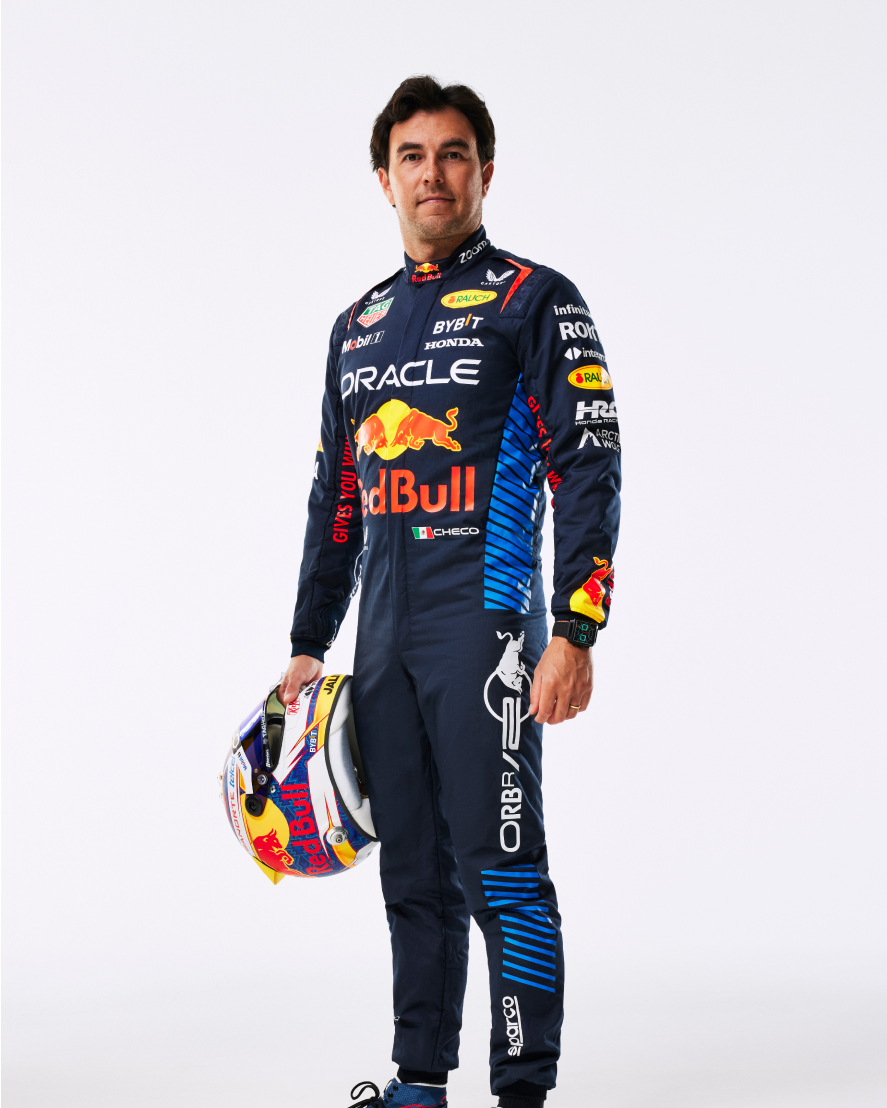 ORACLE RED BULL RACING
SERGIO PEREZ
TAG HEUER FORMULA 1 RED BULL RACING SPECIAL EDITION
To celebrate the alliance between Oracle Red Bull Racing and TAG Heuer, and Max Verstappen's recent World Drivers' Championship victory, TAG Heuer has released a brand-new version of the TAG Heuer Formula 1 Red Bull Racing Special Edition. This outstanding new co-creation embodies the mutual values shared by TAG Heuer and the Oracle Red Bull Racing Formula 1 team and pays tribute to all Oracle Red Bull Racing fans.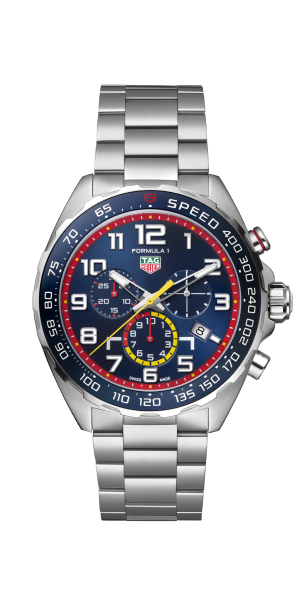 Rubber strap

Steel Strap
MORE STORIES ON OUR ONLINE MAGAZINE - THE EDGE
PODCAST, EPISODE 11: 5 IDEAS FROM FORMULA 1 PILOT SERGIO PEREZ
Sergio reflects on ambition, adrenaline and knowing how to set limits.
LISTEN NOW
A BIG STEP FOR MAX VERSTAPPEN
Throughout the season, Verstappen's star qualities shone brightly, garnering well-deserved points and applause, ultimately crowning him the 2021 champion.
READ MORE
PODCAST, EPISODE 2: 7 TAKEAWAYS FROM OUR BRAND NEW PODCAST WITH CHRISTIAN HORNER
Learn what allows Christian to keep his edge – even at the limits of possibility
LISTEN NOW