TAG HEUER'S MOVEMENTS AND CALIBRES
TAG Heuer's automatic movements and quartz movements are the results of watchmaking know-how perfected since 1860.
Sometimes revealed through a sapphire crystal or dial, the TAG Heuer movements are all highly reliable and extremely precise.
Boasting cutting-edge technology, they stem from our long-standing commitment to sports timing and our mastery of the smallest fractions of time.
AUTOMATIC MOVEMENTS
Made in Switzerland, our automatic movement watches guarantee reliability and high precision.
Sometimes revealed through a sapphire crystal, our automatic movements endow each mechanical watch with precision and reliability.
Manufactured in Switzerland, our self-winding watches do not need to be wound if worn every day.
The heart and soul of our watches, our TAG Heuer mechanical movements offer variable power reserves.
Unfasten your watch one evening, and find it a few days later, still on time.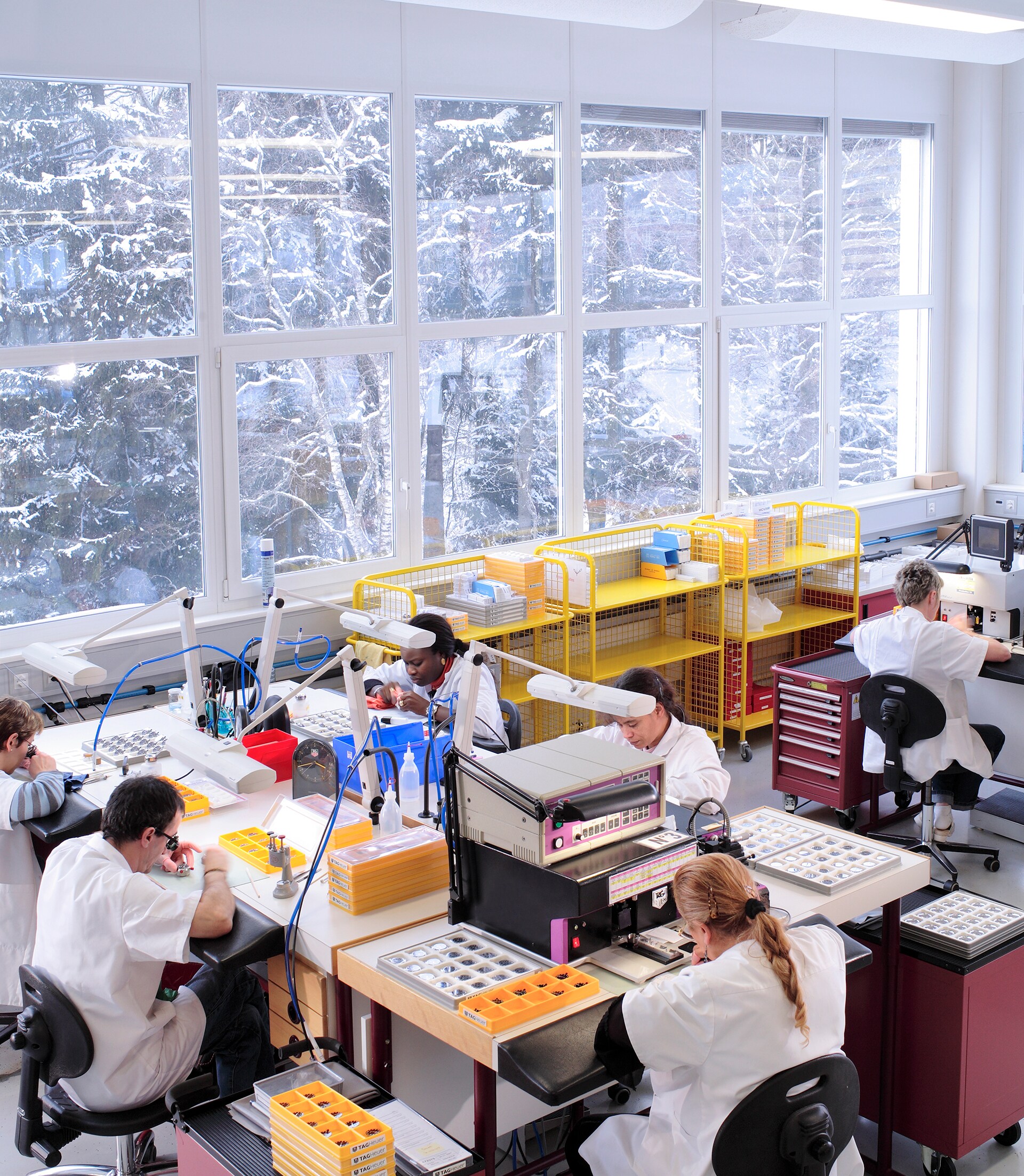 QUARTZ MOVEMENTS
Our Quartz movement chronographs guarantee perfect precision and comfort.
Our Quartz movements are made in Switzerland. Powered by a battery that will last several years, they don't need to be wound. TAG Heuer's Quartz movements display perfect accuracy for years (a difference of only a few seconds per month, thanks to the battery).
AUTOMATIC MANUFACTURE MOVEMENTS
TAG Heuer is one of the few watchmakers to have its own workshop. It allows us to design, manufacture and assemble our Heuer movements entirely in Switzerland.
Our TAG Heuer workshop is located in Chevenez, in the Jura Mountains of Switzerland. For several decades, we have been designing and manufacturing in-house many of our Swiss-made automatic movements. Some of these movements have a power reserve lasting several days, thus avoiding the need to wind the watch every morning. Meticulously crafted with unique engineering know-how, our automatic manufacture movements offer highly reliable timing and flawless robustness.