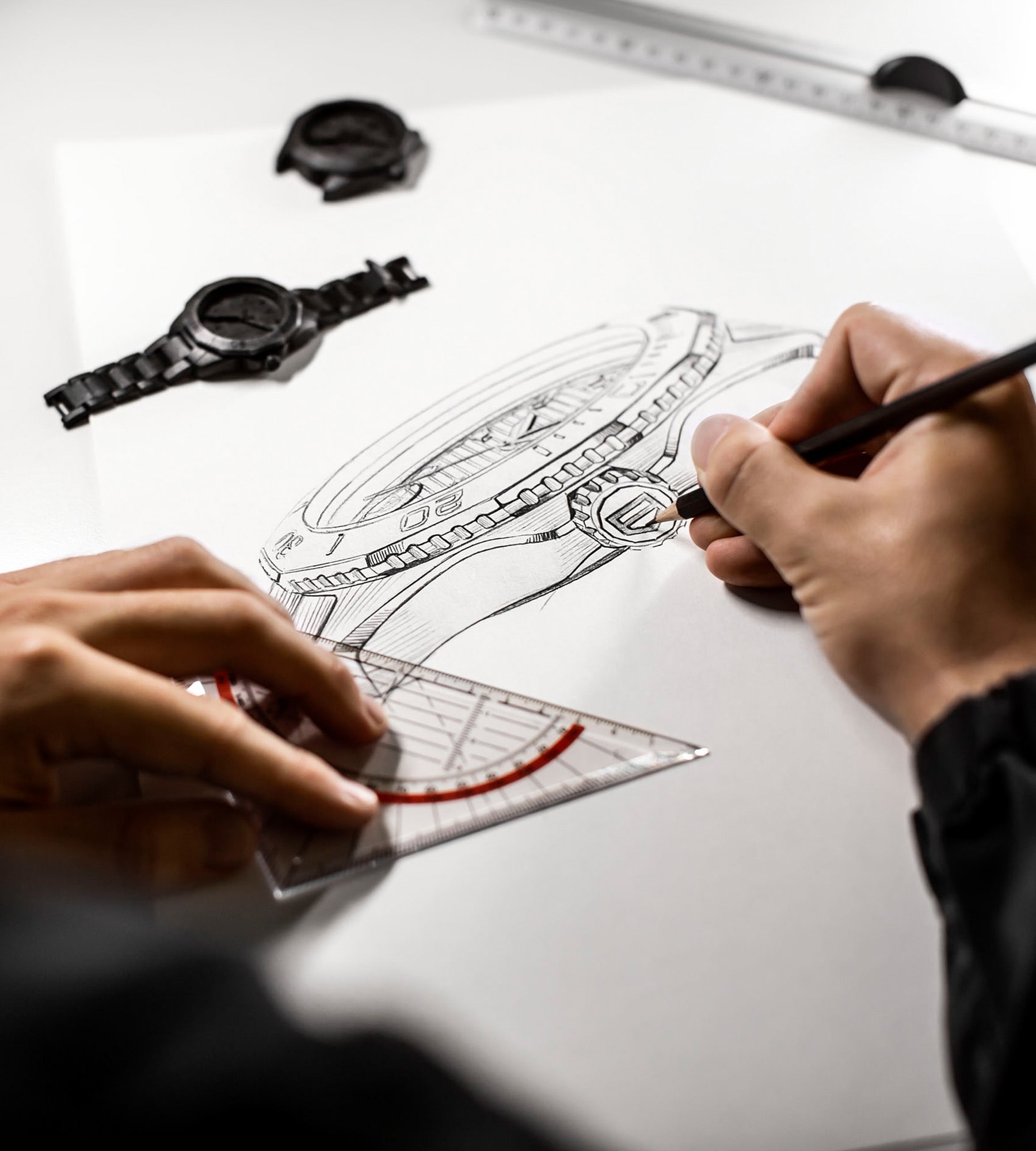 The Power of an Idea
In its headquarters in La Chaux-de-Fonds, the Design Department of TAG Heuer conceives avant-garde watches for tomorrow. The design of every watch starts with a sketch. A few considered lines capture several emotions. A design begins to evolve after producing numerous drawings. It is born of a desire to surpass what has gone before. TAG Heuer has a rich history of making contemporary sports watches, relevant for today and designed to last. In some cases, a classical design of yesteryear may provide inspiration for a particular component, such as the lugs. A successful design pays close attention to the smallest of details, enriching the overall ownership experience. Each TAG Heuer watch is imbued with cohesive styling, coupled with an array of additional attributes to deliver lasting enjoyment.
After creating several sketches, the designer's ideas take shape using a state of the art computer-aided design system (CAD). Each element of the design, including the dial, bezel and various case components is subject to prolonged consideration. For example, a shorter lug may provide a superior ergonomic fit on the wearer's wrist. Likewise, a crown must prove easy to adjust without impairing free movement of the wrist or rubbing against the owner's skin. The case is always designed to engage with light, creating attractive pockets of brilliance and shade. TAG Heuer design watches for discerning individuals, paying close attention to the functionality of all components. Materials are selected for their tactile properties and wear-resistance. Quality begins at the design process and is built into every watch bearing the TAG Heuer logo.