The story begins with human beings. Designers and craftspeople are integral to TAG Heuer and Porsche's state of the art manufacture processes. Cars and watches both start from hand-sketched white paper designs and undergo similar rigorous processes of rendering and physical prototyping. Once finalized, the process of precise, automated assembly begins.
The road from raw materials to refined product is a long one, and though a sports car is on a far larger scale than a precision chronograph, several engineering techniques are surprisingly similar. The bodywork of a Porsche 911 Carrera is stamped from sheets of metal, just like the finely detailed dials of the TAG Heuer Carrera Porsche Chronograph. There are also similarities with color treatments, the finish on both the dial and the chassis being achieved through galvanoplasty.
Of course, modern industrial manufacturing facilities mean that both TAG Heuer and Porsche make use of cutting-edge technology. Porsche's production line incorporates robotic assembly and quality control, as does TAG Heuer, though the gears and wheels are engineered on a much smaller scale in Switzerland.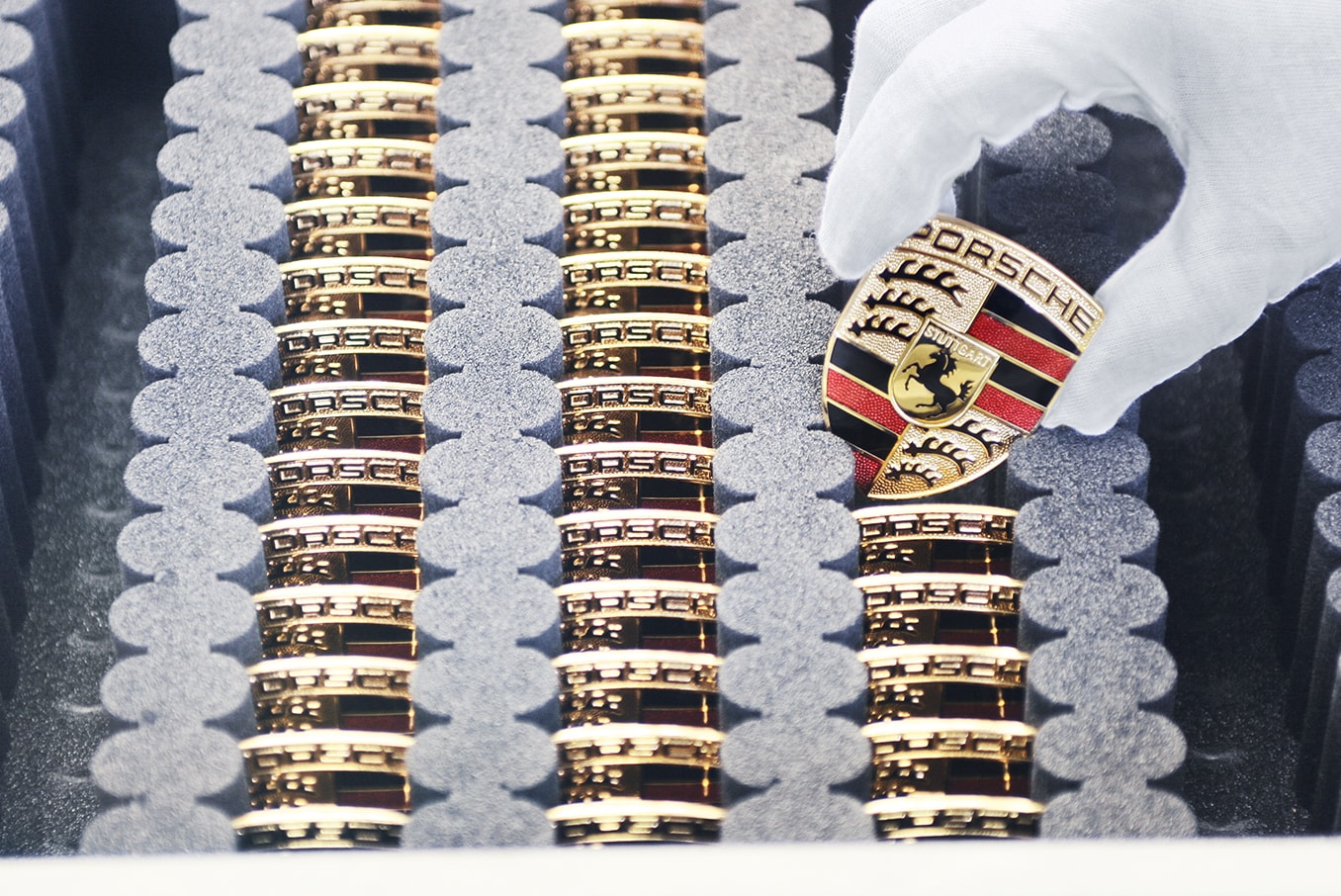 One of the most critical steps in the TAG Heuer Carrera Porsche Chronograph assembly is setting the Porsche steering wheel-inspired oscillating mass. Much like turning the key in the ignition, the winding of the rotor starts the chronograph ticking. Like the quality control Porsche undertakes in Weissach, TAG Heuer employs a range of laser-guided machine processes and physical inspections to ensure every watch is up to the Maison's exacting standards.