MOTORSPORTS
INDIANAPOLIS 500
A furious race held on a legendary track for the love of speed and high decibels.
"Don't crack under pressure."
INDY 500
A ROARING RACETRACK
Through partnering with the Indy 500 race, TAG Heuer expresses its long-standing passion for the fast-paced world of motorsports. Besides, the legendary Indianapolis 500 perfectly embodies the Maison's motto: "don't crack under pressure."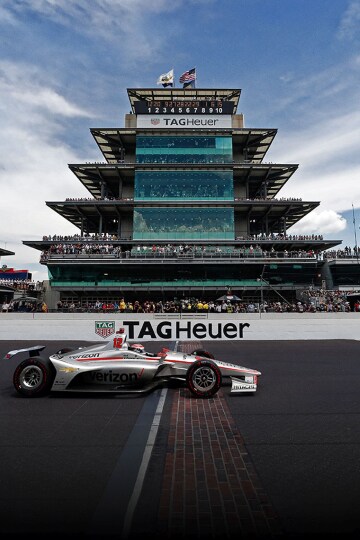 Indianapolis 500 is considered part of the Triple Crown of Motorsport comprising three of the world's most prestigious motorsports events alongside the Monaco Grand Prix and the 24 Hours of Le Mans. Since the event's debut race in 1911, the best names in motorsports have blasted to victory along its famous racetrack.