Dear customers,
More than ever at TAG Heuer we are focused on our customer's experience and ensuring and maintaining the highest levels of safety an security wheter you prefer shopping from home or visiting our stores,
we are here to ensure that you get the best TAG Heuer experience.
العملاء الأعزاء،
الآن وأكثر من أي وقت مضى، يسعدنا في تاغ هوير أن نؤكد لكم التزامنا الدائم بالارتقاء بتجربة عملائنا إلى مستويات غير مسبوقة وبما ينسجم مع أعلى معايير السلامة والأمان. وسواء كنتم تفضلون تسوق منتجاتنا وأنتم في المنزل أو عبر زيارة أحد متاجرنا، تقدم لكم تاغ هوير تجربة تسوق تفوق التوقعات وتلبي احتياجاتكم من الساعات الفاخرة بتصاميم فريدة.
ORDER FROM THE COMFORT OF YOUR HOME
Contact our personal shopper Alexandre Bontemps by call or WhatsApp at +971 54 994 2052 or by email and enjoy a complimentary delivery.
خدمة التوصيل إلى المنازل لضمان راحتكم
يمكنكم التواصل مع المساعد الشخصي الكسندر بونتمبس الذي سيساعدكم في اختيار منتجاتنا.
عبر الواتس أب على الرقم 2052 994 54 971+ أو عبر البريد الإلكتروني مع خدمة توصيل مجاني.
VISIT US IN STORES
Our teams are always delighted to welcome you and guide you through our collections and novelties.
Please find Here all the information about our TAG Heuer boutiques.
تفضلوا بزيارة أحد متاجرنا
يسعدنا استقبالكم في أي من متاجرنا لمساعدتكم في اختيار إحدى ساعات العلامة الفاخرة.
ويمكنكم إيجاد جميع التفاصيل حول متاجرنا وعناوينها عبر النقر هنا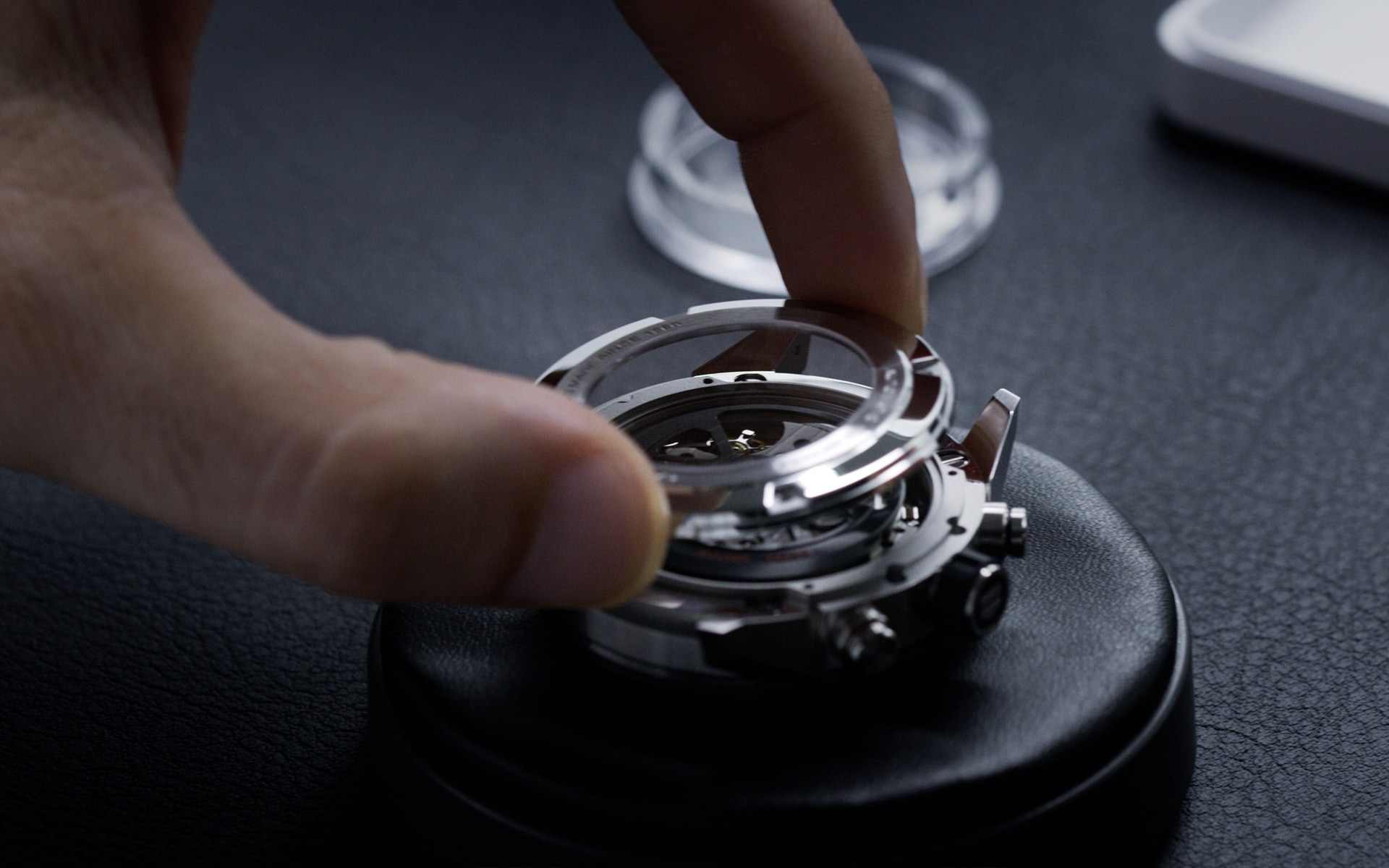 CUSTOMER SERVICE ANYTIME, ANYWHERE
For our service centers, please note that some of our teams have been reduced and that our services may have slowed down.
If your watch needs some care, we invite you to contact the nearest store from your home.
يسعدنا خدمتكم في أي وقت أينما كنتم
بالنسبة لمراكز خدمة العملاء، يرجى العلم أنه تم تخفيض عدد فرق الخدمة في الوقت الحالي، ونعتذر مسبقاً عن أي تأخير قد يحصل بسبب ذلك.
وفي حال كانت ساعتكم تحتاج إلى صيانة، نرجو منكم التواصل مع أقرب متجر تاغ هوير لمنزلكم.