TAG HEUER AQUARACER PROFESSIONAL 200
SOLARGRAPH
The ultimate companion for the outdoors: powered by light, our innovative Solargraph movement is known for harnessing the sun, which allows the movement to recharge itself.
VIEW ALL AQUARACER WATCHES

SOLARGRAPH
TWO MODELS
The Solargraph technology equips our Calibre TH50-00, a unique solar movement. Available in the TAG Heuer Aquaracer Professional 200 Solargraph in two versions: in Carbon fused with luminous material and in Titanium.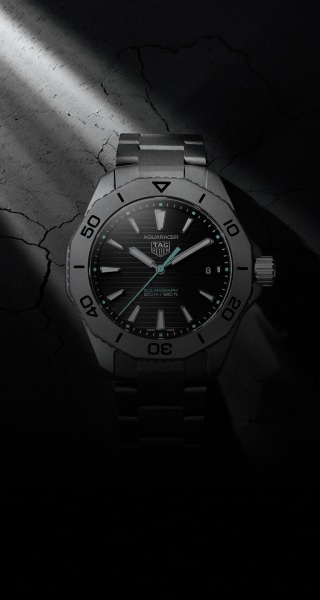 TAG HEUER AQUARACER PROFESSIONAL 200
SOLARGRAPH
Crafted for the greatest outdoors, the philosophy of the TAG Heuer Aquaracer has always been based on a perfect fusion of the elements while being naturally elegant.
TITANIUM
PERFECT FOR THE ULTRALIGHT BACKPACKING SAVVY
The perfect companion for all sports and nature lovers, this Aquaracer Professional 200 Solargraph was created to offer comfort, robustness, and practicality with an ultra-light titanium case.
SHOP THE WATCH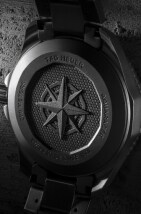 BOLD AND ACTIVE
PERFECT FUSION
The watch uses colors harmonizing beautifully with the titanium case and bezel, a sustainable material resistant to harsh conditions. Touches of polar blue complement it.
SHOP THE WATCH
SUPER-LUMINOVA®
DAY AND NIGHT RELIABILITY
Thanks to the black indexes, the black hour hand, the polar blue lacquered minute, and central hands, all covered with Super-Luminova®, the wearers can see their watch in pitch dark and carry on with it the activities of their choice at nighttime.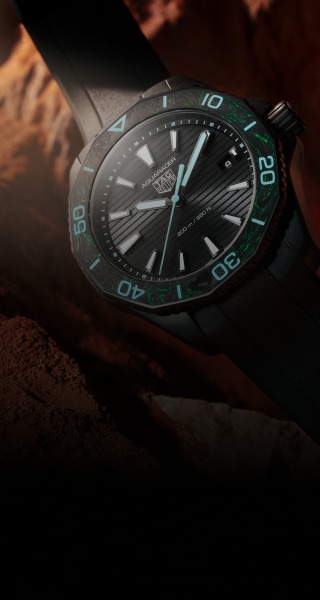 TAG HEUER AQUARACER
PROFESSIONAL 200 SOLARGRAPH
The sun, a natural and everlasting source of energy
POWERED BY LIGHT
SOLARGRAPH TECHNOLOGY
Our two versatile watches integrate our innovative movement with a solar module named TH50-00, equipped with the Solargraph technology. There is no need to change the watch's battery; it recharges with the sun or artificial light.
SHOP THE WATCH
Made for the outdoors
PERFORMANCE AND EFFICIENCY
The particular dial of the timepiece is partially transparent, allowing the movement to be charged by sun rays. Based on a new movement, Calibre TH50-00, the TAG Heuer Aquaracer Professional 200 Solargraph will benefit from an extended international warranty of up to five years.
SHOP THE WATCH
HIGH VISIBILITY
FROM DAYBREAK TO NIGHTFALL
The sun will power the movement of this watch and lightens the Super-LumiNova® elements of both timepieces. Indeed, watches have been specially designed to be the perfect partner from daybreak to nightfall for an extended period due to their lighter attributes.
SHOP THE WATCH
READ MORE STORIES ON TAG HEUER MAGAZINE: THE EDGE
DRIVEN BY THE SUN: THE TAG HEUER AQUARACER PROFESSIONAL 200
TAG Heuer's solar-powered movement brings new meaning to 'made for outdoors', making its shining debut in the TAG Heuer Aquaracer Professional 200 collection.
READ MORE
THE AQUARACER ODYSSEY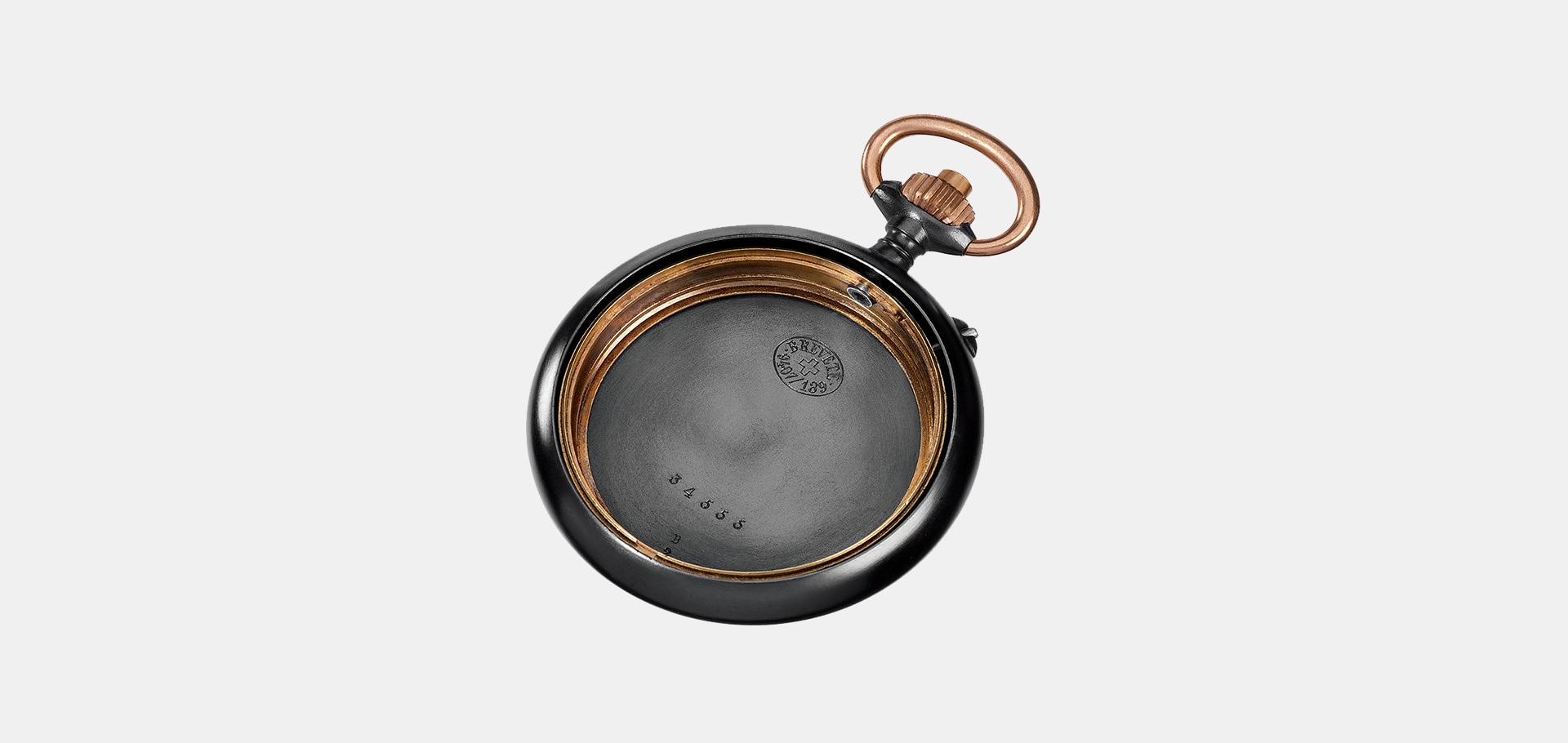 1895
Heuer patents one of the first water resistant case for pocket watch
1950
Launch of the Mareograph, world's first chronograph with regata dial and tide indicator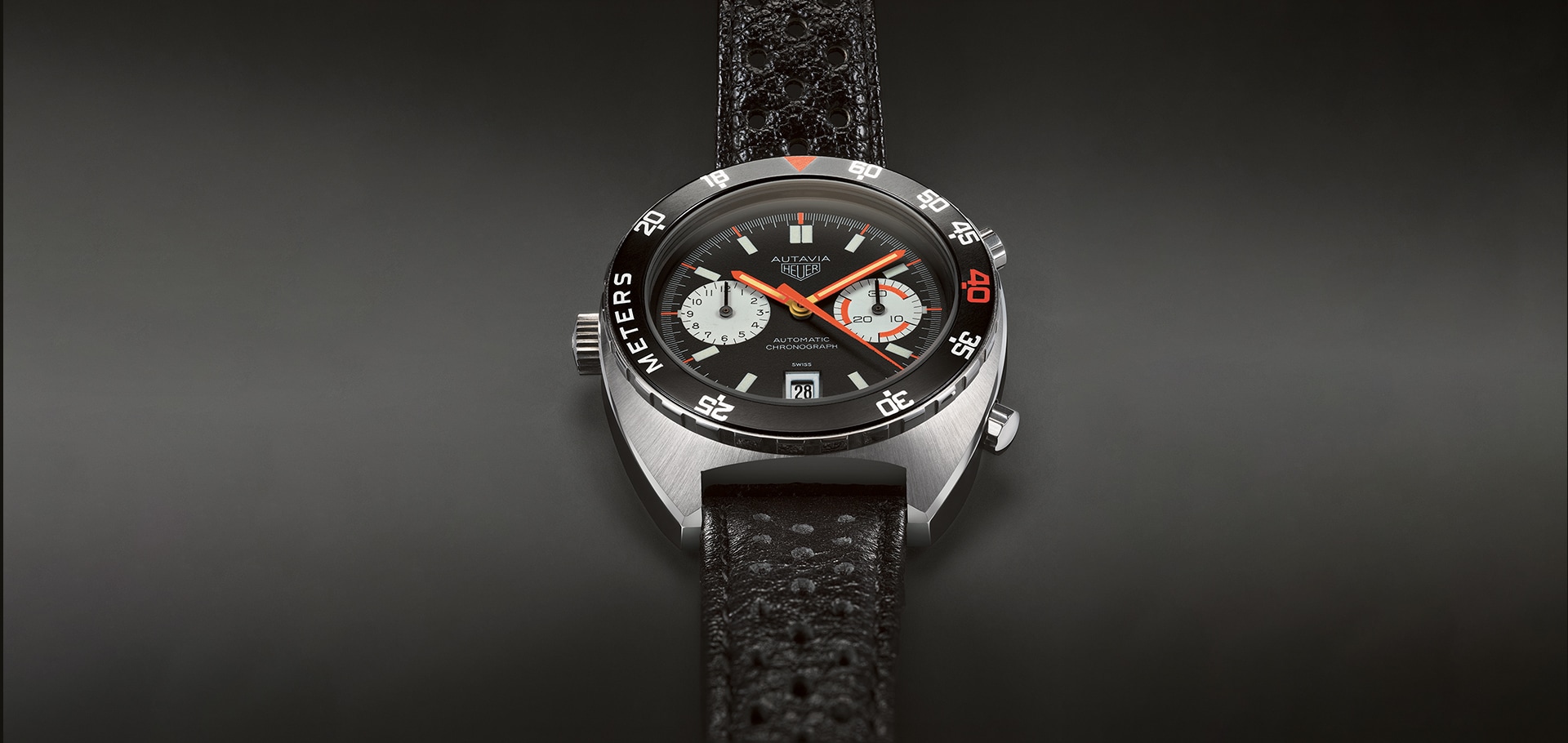 1972
Launch of the 11630P, the first diver chronograph, part of the Autavia collection. The P in the reference stands for Plongée (diving in French)
1978
Release of the HEUER ref. 844, the first Heuer diver watch
1984
Release of the DIVER 1000M, the first Heuer's watch water resistant down to 1000m
2004
The 2000 series gives birth to the Aquaracer collection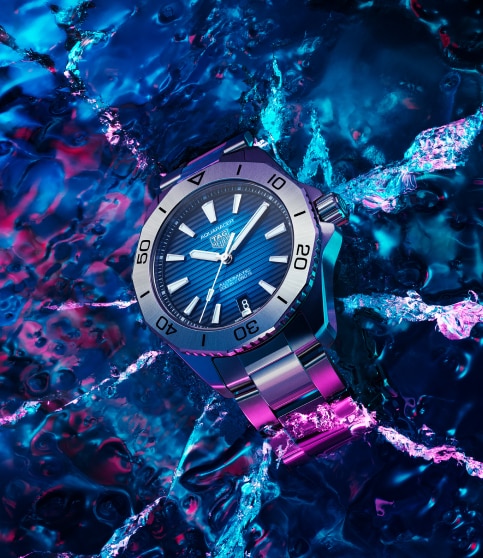 TAG HEUER AQUARACER
PROFESSIONAL 200
DISCOVER THE COLLECTION

PROFESSIONAL 200
TAG HEUER AQUARACER
PROFESSIONAL 300
DISCOVER THE COLLECTION

PROFESSIONAL 300
TAG HEUER AQUARACER
PROFESSIONAL 1000 SUPERDIVER
DISCOVER THE COLLECTION

PROFESSIONAL 1000 SUPERDIVER
COLLECTIONS
Discover the TAG Heuer collections and all of our watches
TAG HEUER
AQUARACER
DISCOVER THE COLLECTION

AQUARACER
TAG HEUER
CONNECTED
DISCOVER THE COLLECTION

CONNECTED
TAG HEUER
CARRERA
DISCOVER THE COLLECTION

CARRERA
TAG HEUER
FORMULA 1
DISCOVER THE COLLECTION

FORMULA 1
TAG HEUER
MONACO
DISCOVER THE COLLECTION

MONACO
TAG HEUER
AUTAVIA
DISCOVER THE COLLECTION

AUTAVIA
TAG HEUER
LINK
DISCOVER THE COLLECTION

LINK