TAG Heuer International Warranty
For all your purchases in our boutiques or from an authorized retailer, you benefit from a two-year international warranty.
The TAG Heuer warranty is valid in the official TAG Heuer Service Centers in over 80 countries.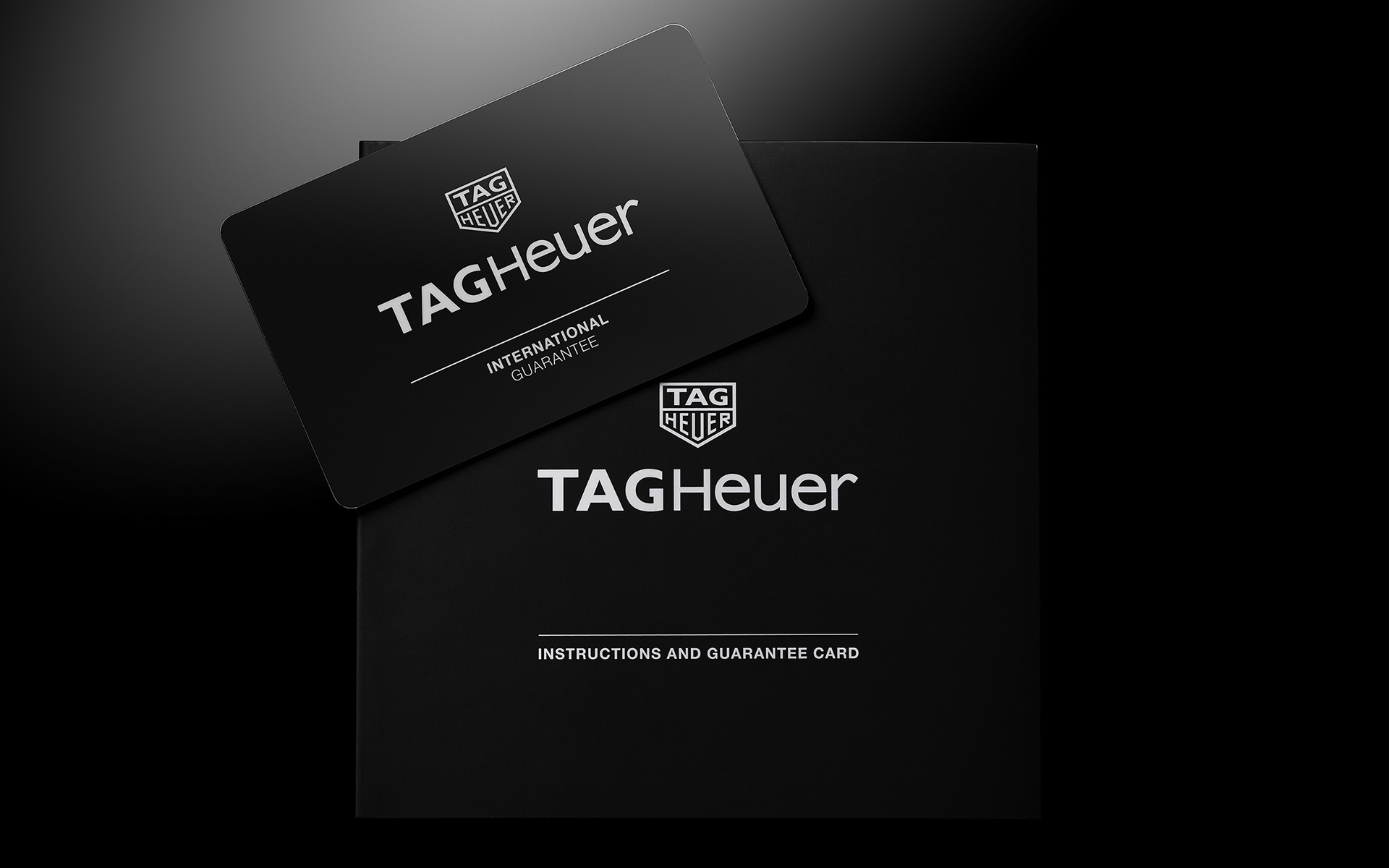 What items are covered by the TAG Heuer warranty?
To ensure their flawless functioning, all our watches sold by our official distributors benefit from a 2-year warranty from the date of purchase.
During these 2 years, TAG Heuer undertakes to repair, free of charge, any problem encountered with the functions of the watch (in the event of a water-resistance problem, movement malfunction, magnetization of your watch, or an energy problem in Quartz watches).
If your watch is serviced by our service centers, a one-year warranty is added to the performed service.
How to benefit from your warranty?
To benefit from the TAG Heuer warranty, you must contact the Customer Care team in your country, which will take charge of your watch and hand it over to our watchmakers.
You can drop off your watch :
- In a boutique (an authorized retailer or a TAG Heuer boutique)
- From your home. We recommend sending your carefully-packed watch via registered mail to your nearest official TAG Heuer Service Center (list of Service Centers here). Be sure to include your International Warranty Card, which is essential to benefit from the services covered.
To ensure that your watch is taken care of promptly, we would appreciate it if you could have these items ready when you contact us:
- The International Warranty Card, which is included in the warranty booklet you received with your watch, must be enclosed with your watch when you send it in for repair.
- The serial number engraved on the case must be perfectly legible, and no part of the original case back or the original serial number must have been removed, altered, falsified, damaged, replaced, deleted, or rendered illegible.
If one of these conditions is not met, all rights derived from the TAG Heuer international warranty system shall lapse.
What items are not covered by the warranty?
If modifications have been made to your watch, our service centers will offer a limited range of possible repairs. In addition, your 2-year TAG Heuer warranty may be limited or even canceled.
In the event of inadequate use of your watch or abnormal wear and tear, for example, our services may refuse the application of our international warranty.
In the case of a modification of the watch by an unauthorized third party, all defects resulting from these interventions are not covered and will render our warranty null and void. Only TAG Heuer and its Official Service Centers are authorized to decide on the repair or any other intervention concerning a TAG Heuer watch covered by this international warranty.
This warranty automatically cancels and replaces all other warranties included in national legislation, including the implied warranty of merchantability. Some local regulations may prohibit the exclusion or limitation of incidental or consequential damages. In such cases, the above limitation or exclusion of warranty shall not apply. While this warranty grants you certain rights, local laws - which vary from country to country - may give you other rights.
Newsletter
Want to discover our latest news? Subscribe to our newsletter and be the first to discover all news from TAG Heuer.
Find the address and opening hours of a store near you.
Find a store